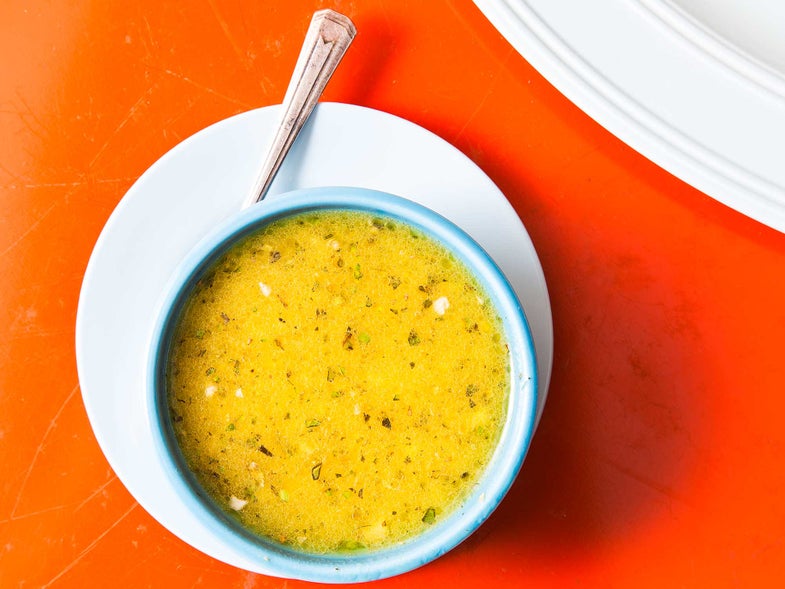 Mojo is packed with garlic, and the simple addition of citrus and oil makes it a diverse sauce good for marinating or dipping. Serve it with a roast of pernil.
Featured in: 5 Easy, No-Cook Caribbean Condiments to Put on Everything
Mojo
Cuban mojo is garlicky and savory, with oregano and cumin, and can go on anything.
Time: 10 minutes
Ingredients
1⁄4 cup fresh orange juice
1⁄4 cup fresh lime juice
1⁄4 cup olive oil
1 tsp. kosher salt
1⁄2 tsp. finely chopped fresh oregano
1⁄4 tsp. ground cumin
1⁄8 tsp. dried oregano
12 cloves garlic, minced
Instructions
In a medium bowl, combine all ingredients. Store in an airtight container for up to 3 days.