The Mayonnaise-Free Potato Salad To Eat This Fall
Opt for fresh parsley instead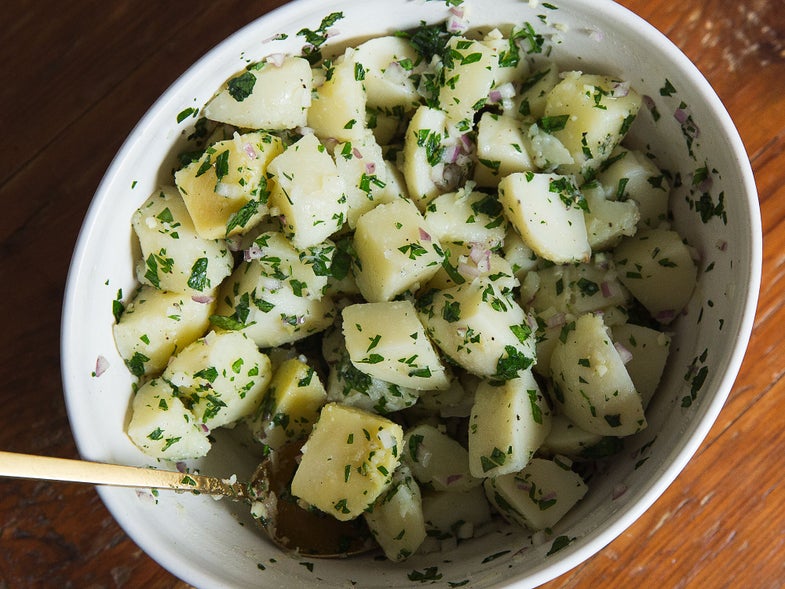 When we think of potato salad, usually the first thing we think of is mayonnaise. It's just not potato salad if it isn't coated in white goop. But this Moroccan version provides a welcome alternative, one that replaces egg product with parsley, olive oil, and garlic.
After cooking your potatoes for about 20 minutes, drain them and let them cool as you mix up parsley, red onion, garlic, and olive oil in a bowl. When they're cool enough to touch, peel the potatoes and chop them, then throw them into the dressing for a potato salad that is sure to be a crowd pleaser.
If you want more mayonnaise-free options to carry your potato salad from season to season, try smashing and roasting them with some za'atar, or mix your potatoes with peas and plenty of pesto.