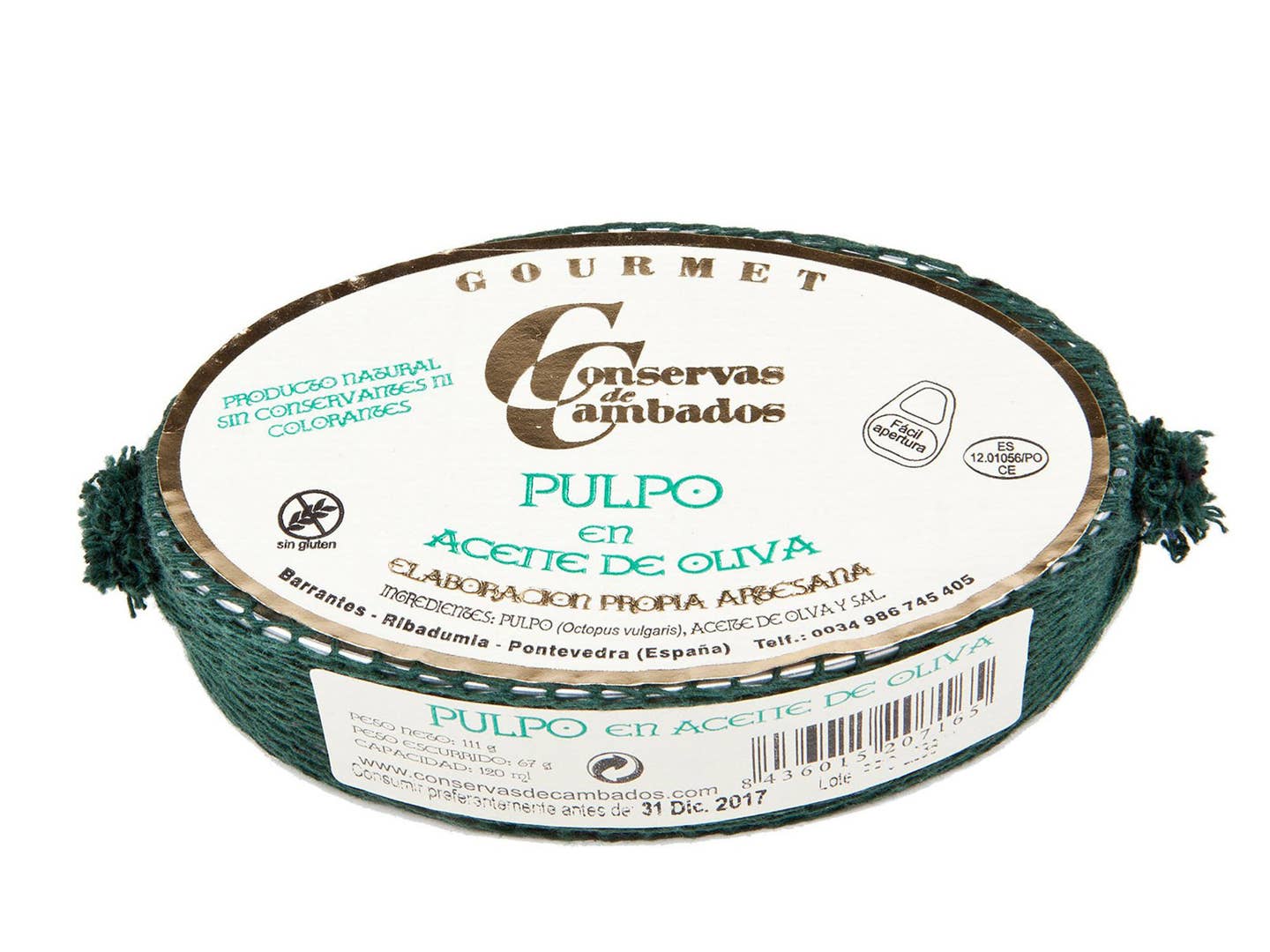 Shopping & Reviews
13 Gifts to Buy this Mother's Day
Trade in chocolate and flowers for tinned seafood and a marble cheeseboard
Chocolate is nice. A new set of glasses is thoughtful. Flowers are fine. Until they die.
But for this Mother's Day, to show mom how much you appreciate (almost) every little thing that she does, go beyond the nice, the fine, the acceptable—and buy her gifts that are beautiful, unnecessary, even fun. No matter how much she loves you, she doesn't need another mug with your face screen-printed on it.
Tinned Octopus in Olive Oil
This high quality Galician octopus oil sprinkled with paprika is the perfect, elegant-yet-effortless snack to serve on a cheese board as as part of a tapas spread. Plus, look at those tins!
Del Professore White Vermouth
Don't default to wine—get mom something a little more creative. Pick up a bottle of vermouth, like this one from Piedmont, which is perfect for elegant nighttime cocktails or even day-drinking.
Marble and Wood Cheeseboard
Cheese tastes better when served off a marble cheeseboard with engraved wood ends.
These handmade, block-printed tea towels made with unbleached flour sack cotton are as beautiful as they are functional.
Seasonal Jam All Year Long
Sign mom up for the club—the club where you get a two-pack of seasonal preserves from Sqirl, Los Angeles' canned fruit whisperers. Commit to a four, six, or 12-month membership, depending on how much you love mom.
Use this traditional Spanish wine pitcher like you would a decanter, or use it the real Spanish way: to pour a stream of wine directly into your mouth.
(Fake) Brown Paper Bag Planter
Because mom has a sense of humor.
These beautiful tumblers are shaped and hand-carved in Greenpoint, Brooklyn, and work as either glasses or decor.
Reindeer Horn Bottle Opener
Crack open a cool one in style.
A Cookbook to Make You Fall in Love with Basque Food
This new cookbook from New York City's Alex Raij, chef-owner of La Vara, El Quinto Piño, and Txikito, is the perfect primer for Basque food.
Pour-Over Immersion Brewer for Cold Brew at Home
Perfect for everything from weekend picnics to grocery shopping to beach trips.