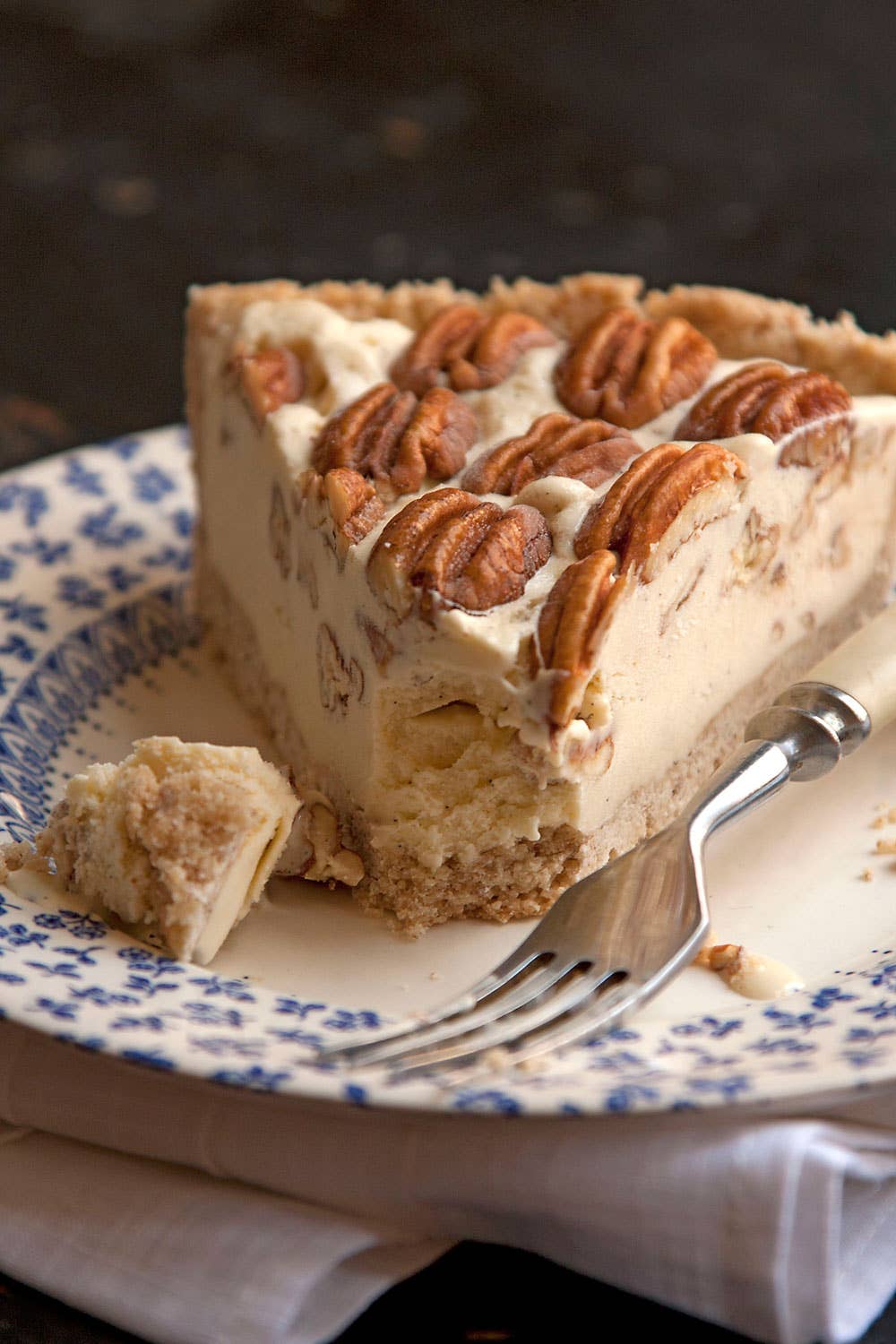 Recipes
Recipes with Pecans
Pecans are good for more than pie
Pecans are a staple across the South and Midwest. Their mild, buttery flavor is especially at home in desserts, but pecans also can add a wonderful crunch to savory dishes. We've rounded up our favorite pecan recipes.
Ask a southerner about pecans and they will immediately think of pecan pie. This sugar bomb of a dessert is a thing of beauty, with bronzed pecans topping a rich, toffee-like filling. Almost as iconic are pecan bars—a rich, chewy crust with a thinner layer of pecan topping. For a fun twist, try our pecan pie-ice cream pie. To make it, a pressed crust made with ground pecans is filled with pecan-vanilla ice cream.
Bite-sized pecans are a great snack on their own, but a good coating takes them to the next level. The key is to balanced sweet and savory—our glazed pecans with sugar and vanilla have the tang of sour cream, our brown-sugar candied pecans get a hit of olive oil and balsamic and a pinch of sea salt, and our spiced pecans have a smoky blend of cayenne and paprika along with brown sugar.
Pecans aren't limited to sweet dishes. For a satisfying fall salad, pair mesclun with goat cheese, pecans, dried cranberries, and a balsamic vinaigrette. Pureed pecans are useful for adding body to sauces. Try using them to enrich a brown butter sauce to spoon over pan-seared trout.
Find all of these dishes and more in our collection of our favorite pecan recipes.