Recipes
Persian Herbed Frittatas with Fenugreek (Kookoo Sabzi)
Serves

serves 12

Cook

35 minutes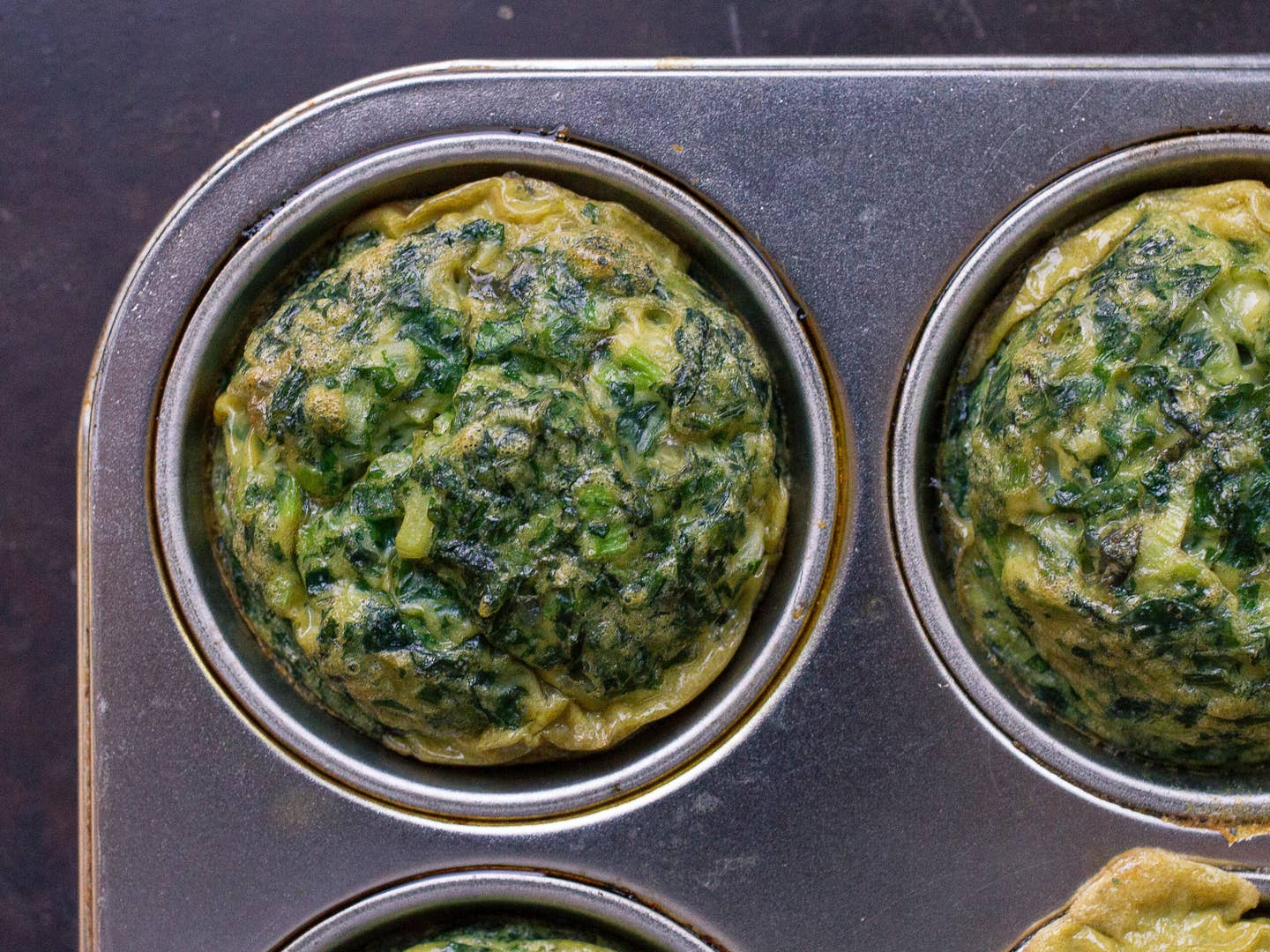 This variant of the classic Iranian frittata-like egg dish has become a popular street food in London. Feel free to add walnuts, barberries, or raisins to make it your own.
Ingredients
2 tbsp. olive oil, plus more for greasing
2 bunches (about 6 oz.) cilantro (leaves and stems) finely chopped
2 bunches (about 6 oz.) flat-leaf parsley (leaves and stems) finely chopped
2 bunches scallions, finely chopped
12 large eggs, lightly beaten
2 tbsp. crumbled, dried fenugreek leaves
2 tsp. all-purpose flour
1 tsp. baking powder
Kosher salt and freshly ground black pepper
Instructions
Step 1
Heat the oven to 375°. In a 12-inch skillet, heat the olive oil over medium-high. Add the cilantro, parsley, and scallions and cook, stirring, until wilted, about 3 minutes. Remove the skillet from the heat and let the herbs cool slightly.
Step 2
Meanwhile, lightly grease a 12-cup muffin tin with more olive oil. In a large bowl, whisk the eggs with the fenugreek leaves, flour, and baking powder and season with salt and pepper. Stir the cooled herbs into the eggs and then divide the eggs evenly among the muffin cups.
Step 3
Bake until the eggs are puffed and golden, about 20 minutes. Transfer the muffin tin to a rack and let the eggs cool slightly before serving.