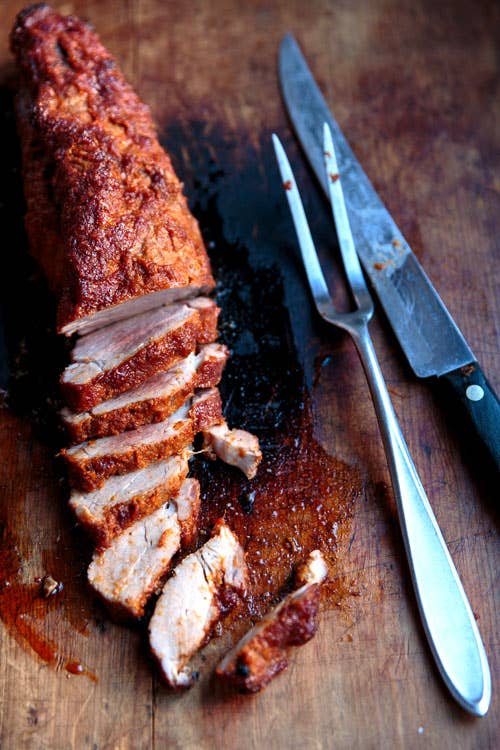 Recipes
Pork Loin Recipes
Pork loin and tenderloin are versatile, easy to prepare cuts of meat
Pork loin and pork tenderloin are versatile, easy, delicious cuts of meat. From a Sunday roast to Korean pancakes, we've collected our favorite pork loin recipes.
Pork loin is a large, lean cut that is great for slow roasts. For the roast pork sandwich from the John Dory, the loin is cooked slowly before being sliced and mixed with a tuna mayonnaise. In our porco à alentejana, pork is braised and served with clams.
Pork can also be cooked quickly. For spiedies, a regional favorite kebab dish from New York State's Southern Tier, loin is cut small and grilled over hot coals to create a charred crust.
Because it is lean, pork loin can dry out. One way to avoid this is to wrap it in fat—you can use bacon, or go all out and use an entire slab of pork belly and make porchetta.
Check out all of our favorite pork loin and pork tenderloin recipes.