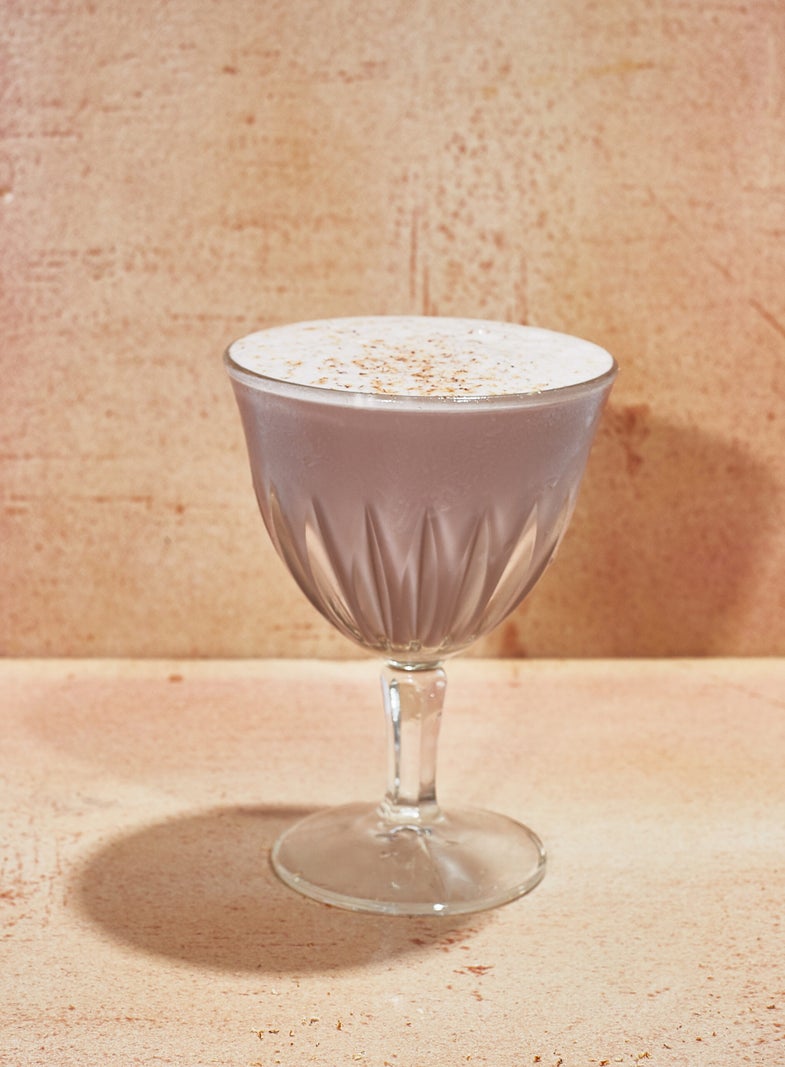 In the classic canon, flips contain egg yolk or whole egg, simple syrup, heavy cream, and a spirit. This light and fruit version from Jerry Thomas's 1887 Bartender's Guide: How to Mix Drinks, or the Bon Vivant's Companion, forgoes the cream, getting its richness from a jammy fortified wine.

Sours, fizzes, and flips, oh my! Here are three easy ways to shake classic cocktails using eggs.
Featured in: How to Make Cocktails with Eggs this Holiday Season
Yield: serves 1
Time: 5 minutes
Ingredients
1 whole large egg
1 1⁄2 oz. ruby port
1 oz. brandy, preferably Copper & Kings brand
1⁄4 oz. simple syrup
Freshly grated nutmeg, for garnish
Instructions
In a cocktail shaker, combine the egg, port, brandy, and simple syrup. Shake vigorously for 10 seconds to emulsify, then fill the shaker with ice and continue shaking until the outside of the shaker feels frosty, 10-15 seconds more.
Strain into a coupe glass, garnish lightly with freshly grated nutmeg, and serve immediately.