Quinoa Salad with Sugar Snap Peas, Scallions, and Mint
The fluffy South American grain provides textural contrast to snappy fresh vegetables and herbs.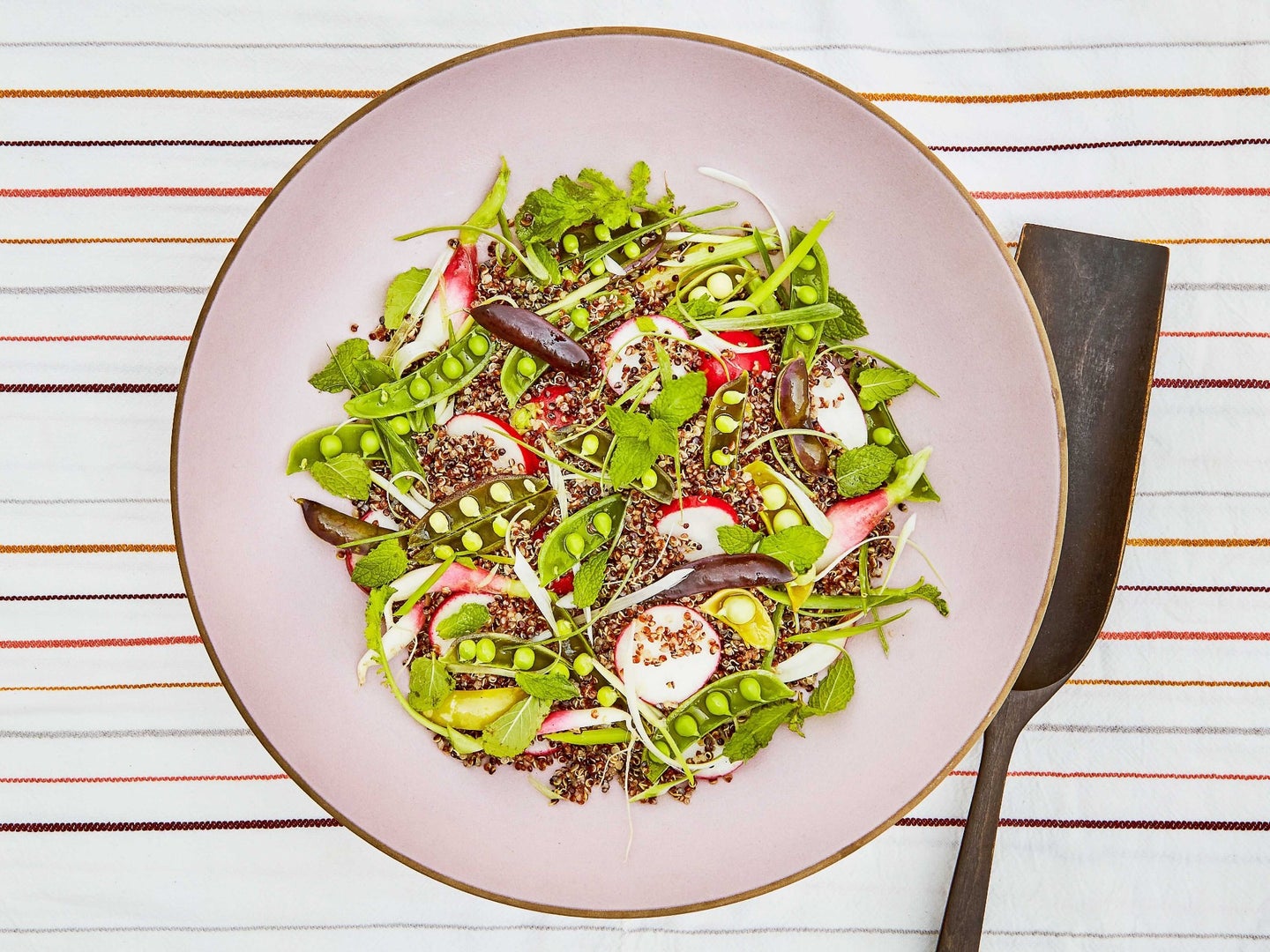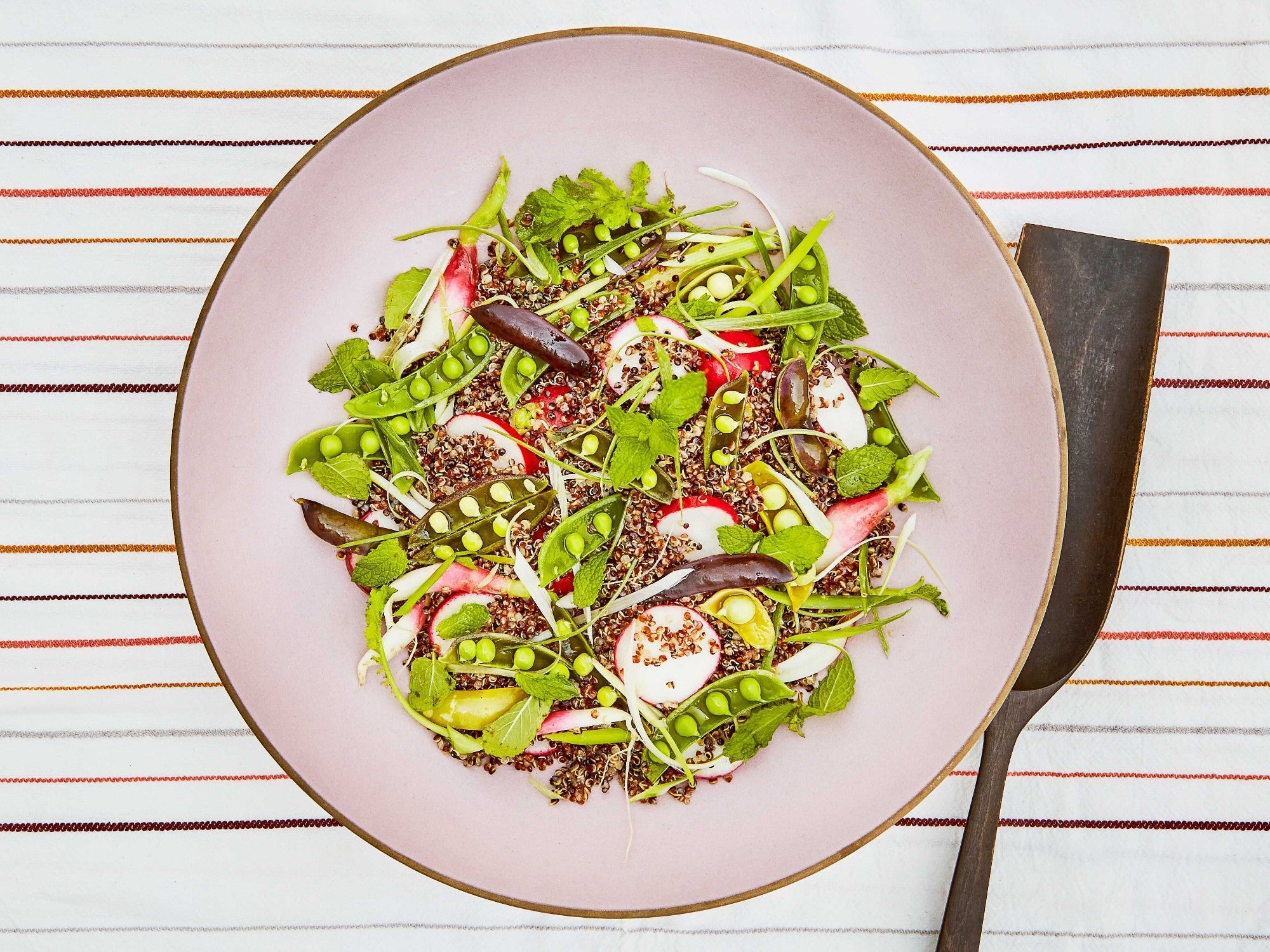 This light quinoa salad from New York City food writer Anna Watson Carl makes a perfect summer side dish for picnics and barbecues. The fluffy whole grain provides a nice textural balance to the snappy, summer vegetables. For more great grains, check out our hearty list of quinoa, farro, and bulgar recipes.
Featured in: "The Dinner Party: A Rosé Picnic."
Yield: serves 4
Time: 30 minutes
Ingredients
3⁄4 cup quinoa
Kosher salt and freshly ground black pepper
1⁄4 cup olive oil
1⁄4 cup fresh lemon juice
1 garlic clove, finely minced
8 oz. sugar snap peas, thinly sliced on the bias
8 oz. radishes, trimmed and julienned
1⁄4 cup coarsely chopped mint leaves
3 scallions, thinly sliced
Instructions
In a small pot, bring 1 1⁄3 cups water to a boil. Stir in the quinoa and season with salt and pepper. Turn the heat to low, cover, and cook until all the water is absorbed and the quinoa is tender, about 20 minutes. Remove from the heat and set aside for 5 minutes. Uncover the quinoa, fluff with a fork, and then scrape into a large bowl to finish cooling to room temperature.
In a small bowl, whisk the olive oil with the lemon juice and garlic, and season with salt and pepper. Pour the dressing over the quinoa, add the peas, radishes, mint, and scallions. Toss to combine before serving.