Recipes
Raspberry Financiers
These almond flavored delights may sound fancy, but they're just as easy to make as any cake—and portable, to boot.
Serves

makes 6 dozen

Cook

45 minutes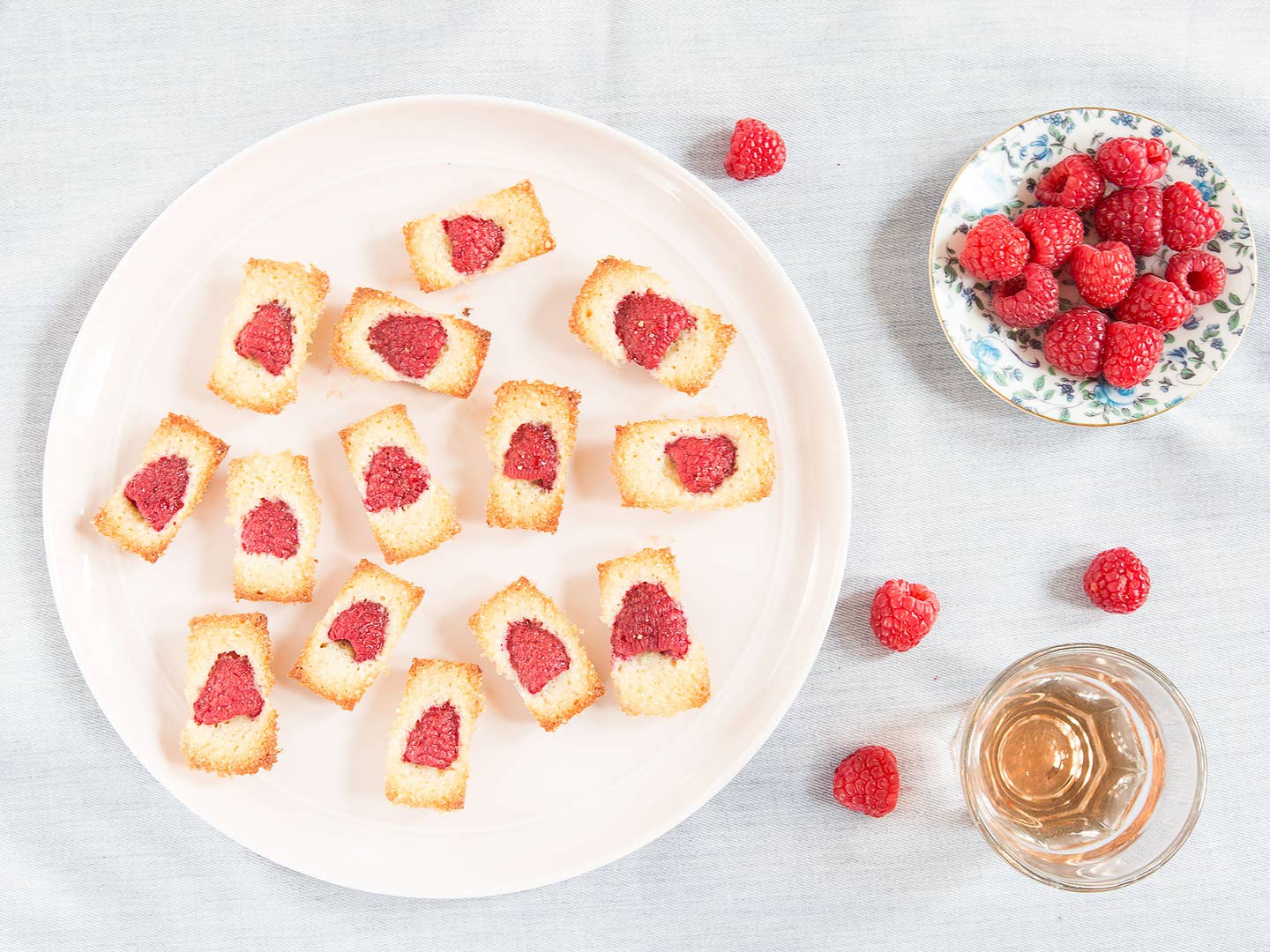 These mini financiers from Anna Watson Carl make perfect portable treats for summer get-togethers. They're best eaten the day they're made, but if you want to start them ahead of time, you can make the batter the day before, refrigerate it overnight, and bake the little cakes fresh in the morning. Find our most popular summer recipes here.
Ingredients
10 tbsp. (5 oz.) unsalted butter, melted and cooled, plus more for greasing
½ cups almond flour
¼ cups plus 2 Tbsp. all-purpose flour
¼ cups plus 2 Tbsp. confectioners' sugar
¼ cups =sugar
¼ tsp. kosher salt
3 large egg whites
1 tbsp. lavender honey
½ tsp. vanilla extract
6 packets 6 oz. fresh or frozen raspberries
Turbinado sugar, for sprinkling
Instructions
Step 1
Heat the oven to 375°F. Generously grease a financier pan or mini muffin pan with butter.
Step 2
In a large bowl, whisk together the almond and all-purpose flours, both sugars, and the salt. In a medium bowl, use a whisk or hand beater to beat the egg whites until frothy. Scrape the whites into the dry ingredients, along with the melted butter, honey, and vanilla, then use a silicone spatula to fold gently together until just combined.
Step 3
Spoon 1 teaspoon of the batter into each mold, and press 1 raspberry into the center of each. Sprinkle the financiers with raw sugar, and then bake until golden, about 15 minutes. Set aside to cool for 10 minutes, then unmold the financiers onto a wire rack to cool to room temperature before serving.