Beef Lo Mein
Forget takeout.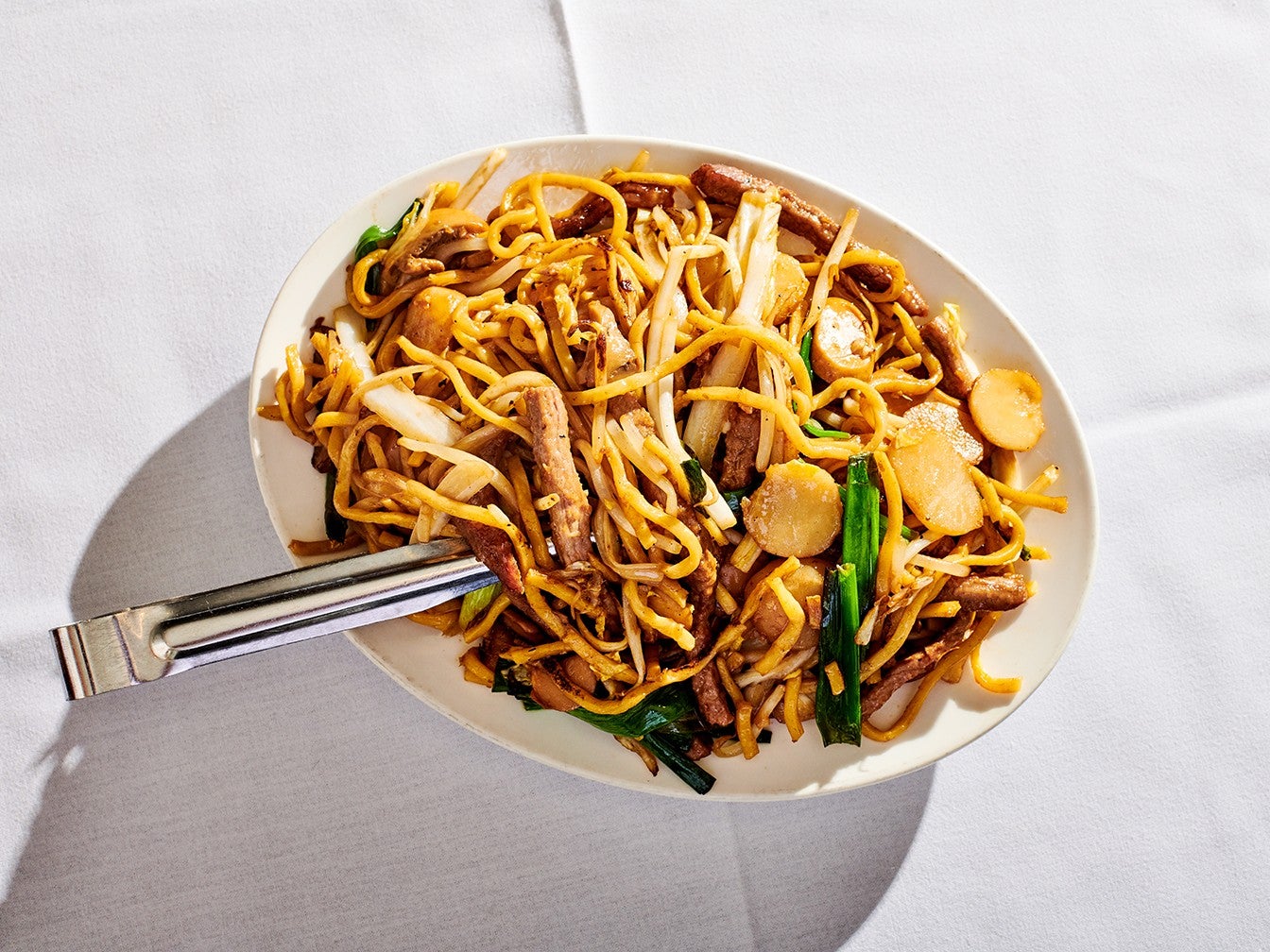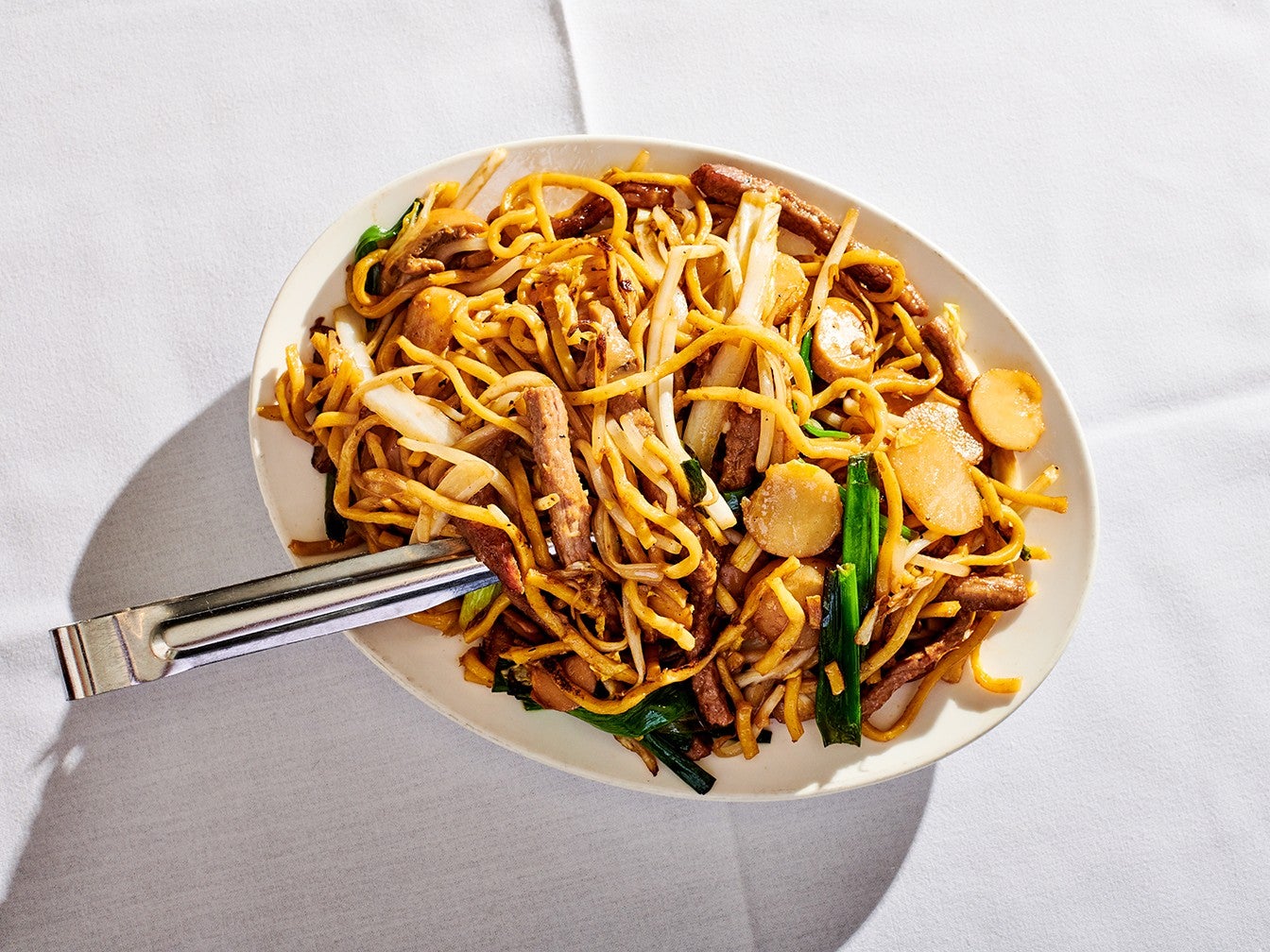 Mozel Watson (owner of Wines by Mozel), is a die-hard fan of the lo mein at Peking Duck House in New York City's Chinatown. He likes to pair the dish with Ruinart champagne. The wine's fine bubbles "act like tiny knives, cutting right through the noodles," and each of the ingredients complement the wine's round, creamy bright apple notes. "It doesn't matter what's on your fork," Watson says. "It's a perfect match."
Featured in: "Meet New York City's New Guard of Wine Pros."
Beef Lo Mein
This beef lo mein recipe, adapted from the one served at Peking Duck House in New York's Chinatown, is a Chinese American takeout classic.
Time: 30 minutes
Ingredients
1 lb. fresh lo mein noodles
¼ cups soy sauce
1 tsp. sugar
½ tsp. salt
2 tbsp. neutral oil, divided
½ lb. top sirloin steak, sliced thinly against the grain
3½ oz. shiitake mushrooms, thinly sliced (1½ cups)
8 oz. canned water chestnuts (1 cup)
3 oz. bean sprouts (1 cup)
1 bunch scallions, cut crosswise into 1½ in. lengths (1 cup)
1 cup chicken stock
Instructions
Fill a large pot halfway with water and set over high heat, and bring to a rolling boil. Add the noodles and cook, stirring occasionally, until al dente, about 2 minutes. Drain, discarding the water, and set aside.
In a small bowl, stir together the soy sauce, sugar, and salt; set aside.
Set a large wok over high heat and add one tablespoons of the oil. When it begins to shimmer, add the beef and cook, stirring frequently, until evenly browned, 2–3 minutes. Transfer to a plate and set aside.
In the same wok, heat the remaining oil. Add the mushrooms and fry until golden brown, 2 minutes. Add the water chestnuts, bean sprouts and scallions, stir fry until aromatic, 2 minutes. Transfer to the plate of beef and set aside.
To the hot wok, add the stock. When it begins to simmer, add the reserved noodles and cook, using tongs, toss occasionally, until the liquid has almost completely evaporated, about 4 minutes. Add the reserved beef and vegetables and toss to combine. Add the soy sauce mixture and toss until the noodles are evenly coated. Transfer to a large plate and serve hot.