Recipes
Chagayu (Tea Porridge)
Hojicha infuses leftover rice with earthy fragrance in this simple, restorative Japanese breakfast.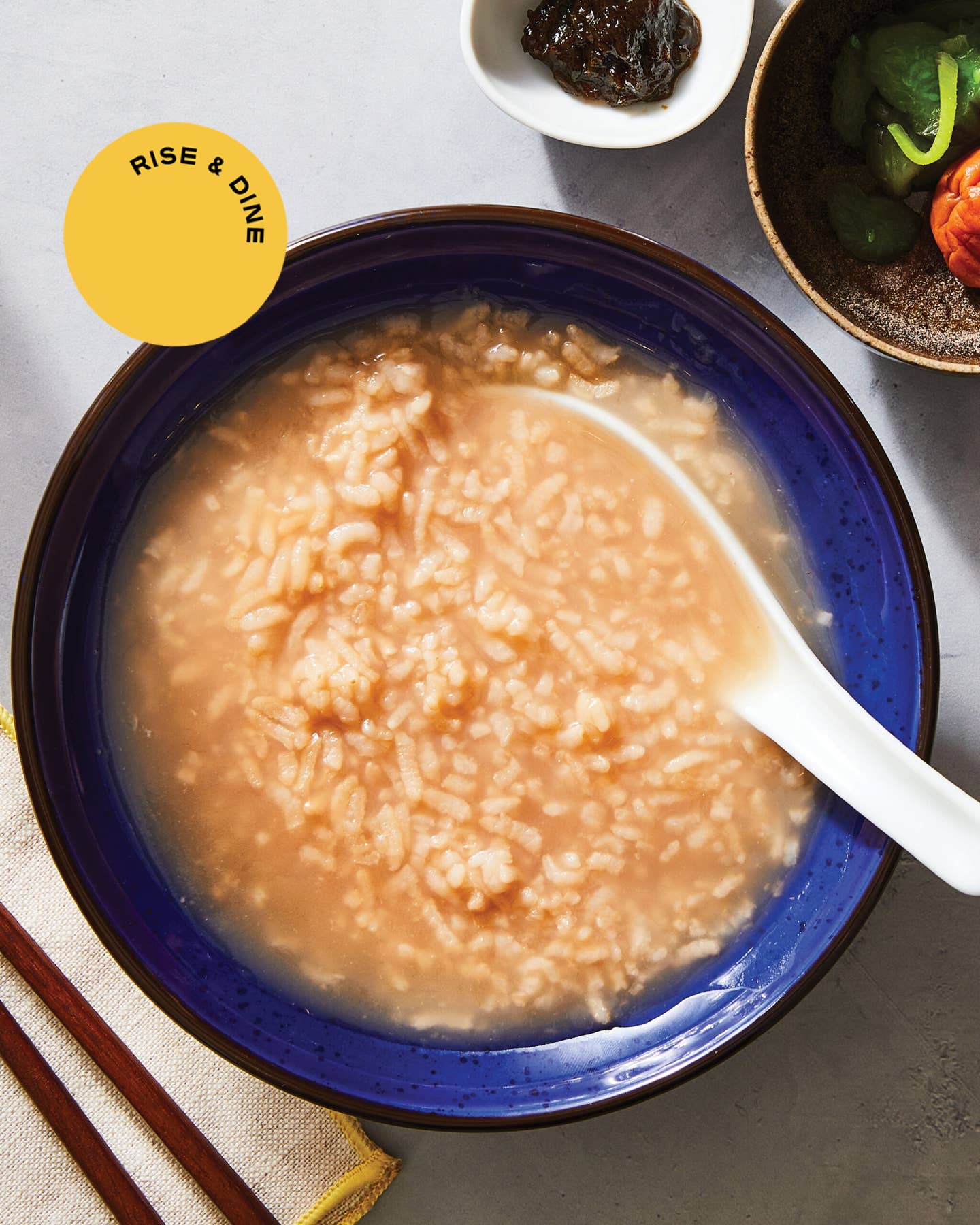 If you have leftover rice in your fridge, you can make chagayu, a Japanese tea porridge that calls for simmering the cooked grains in brewed tea. The dish is a popular breakfast in Nara, Japan's first permanent capital, which has one of the longest histories of tea cultivation in the country. This chagayu recipe uses hojicha, roasted green tea that contains less caffeine than most green varieties and perfumes the rice with a delicate, earthy fragrance.
Look for hojicha in its whole-leaf or bagged form at your local Japanese grocer, or online. Nara-based chef Yasunori Iwata recommends enjoying chagayu with flavorful side dishes like kyurizuke (pickled cucumbers), umeboshi (bracingly acidic pickled plums), and kombu tsukudani (seaweed simmered with sake and mirin).
Ingredients
2 tsp. hojicha tea leaves, or a tea bag (see headnote)
1 cup cooked short-grain white rice
½ tsp. kosher salt, plus more
Instructions
Step 1
In a medium pot, bring 4 cups of water to a low boil. Turn the heat to medium, add the hojicha, and simmer until the water turns dark amber, about 5 minutes. Using a slotted spoon, remove and discard the tea leaves. Add the rice and salt and cook, stirring occasionally, until the texture is still runny but slightly thickened, 7–8 minutes. Season with more salt to taste, transfer to rice bowls, and serve warm.