Drinks
Coconut Horchata
The tropical fruit adds a double dose of creaminess to this Mexican thirst quencher.
Serves

serves 4

Cook

5 minutes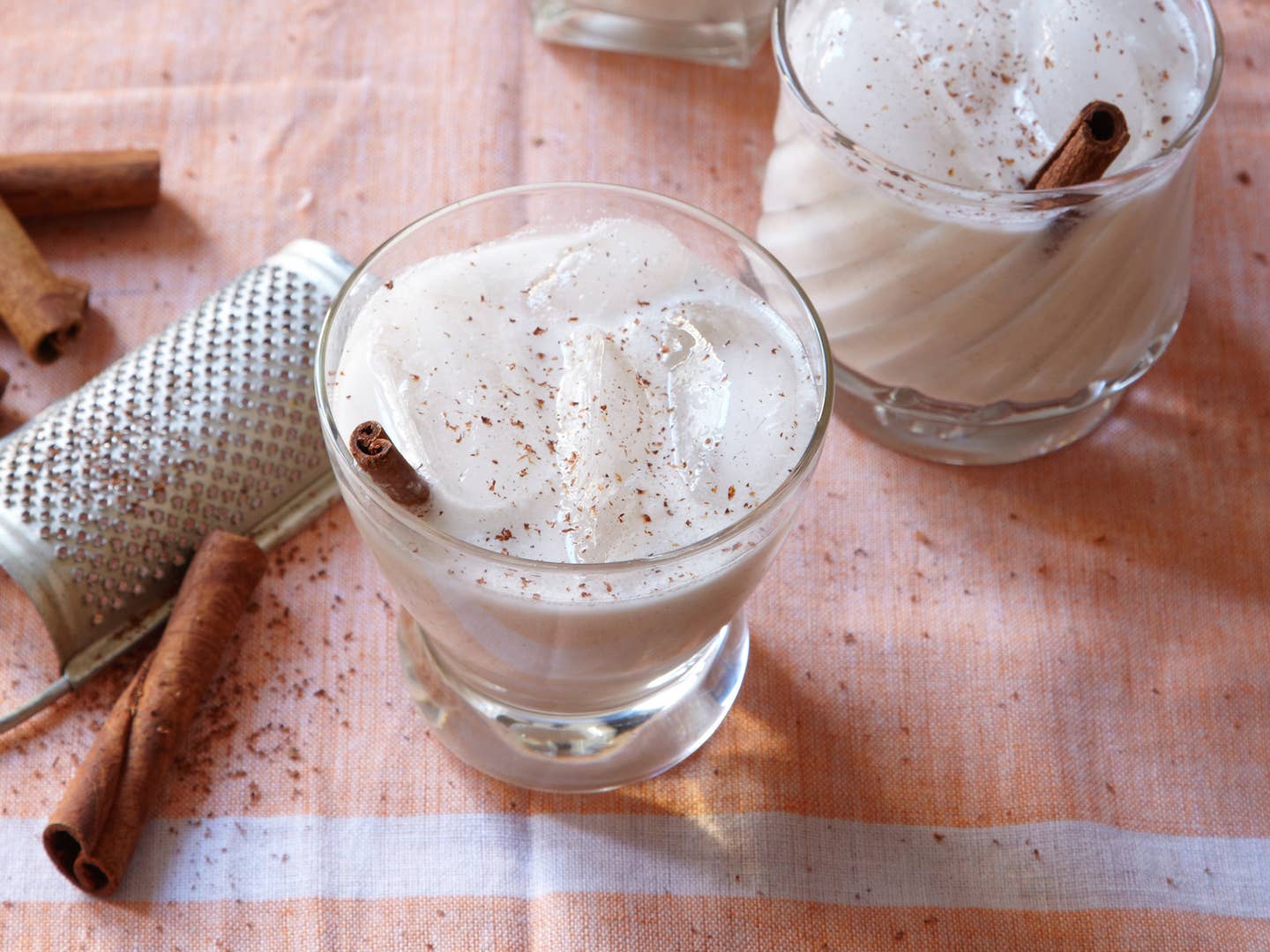 This version of horchata, the classic Mexican rice-based drink, which writer Sara Deseran adapted from one served at Fresno's El Mercado Super, is made with a mix of coconut milk and coconut water for a beverage that is both luxurious and refreshing.
Ingredients
2 cups long-grain white rice
1 cinnamon stick, crushed, plus 4 sticks for garnish
2 cups unsweetened coconut water
1 cup unsweetened coconut milk
⅔ cups sugar
Pinch kosher salt
Instructions
Step 1
In a medium bowl, stir together the rice, cinnamon, and 2 cups boiling water. Cover with plastic wrap and set aside at room temperature for at least 8 and up to 24 hours.
Step 2
Transfer the rice mixture to a blender. Add the coconut water and blend until smooth, 3–4 minutes. Line a sieve with cheesecloth, and strain the rice mixture into a pitcher, pressing on the solids to extract as much liquid as possible. Discard the solids; cover the liquid with plastic wrap and refrigerate until ready to serve.
Step 3
In a small pot set over low heat, stir together the coconut milk, sugar, and salt; cook, stirring occasionally, until the sugar dissolves, about 3 minutes. Remove from the heat and set aside to cool to room temperature.
Step 4
To serve, stir the cooled coconut milk mixture into the chilled rice mixture, then pour the horchata into ice-filled glasses. Grate a little bit of fresh cinnamon over the top and drop the sticks into glasses to garnish.