Recipes
Colombian Breakfasts Are Underrated—And These Huevos Pericos Are Proof
This 10-minute scramble with fresh tomatoes and scallions is more than the sum of its parts.
Serves

Serves 4

Cook

18 minutes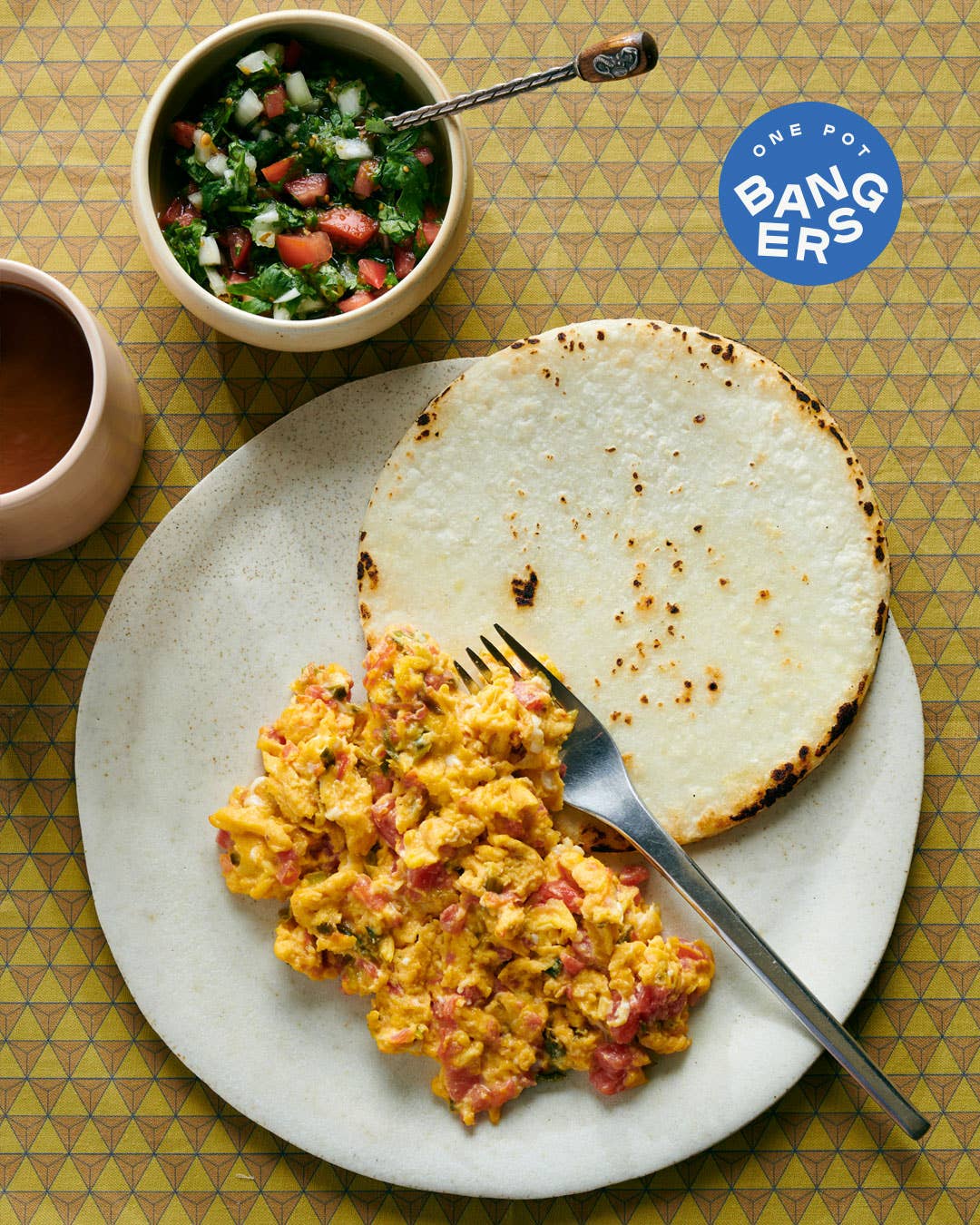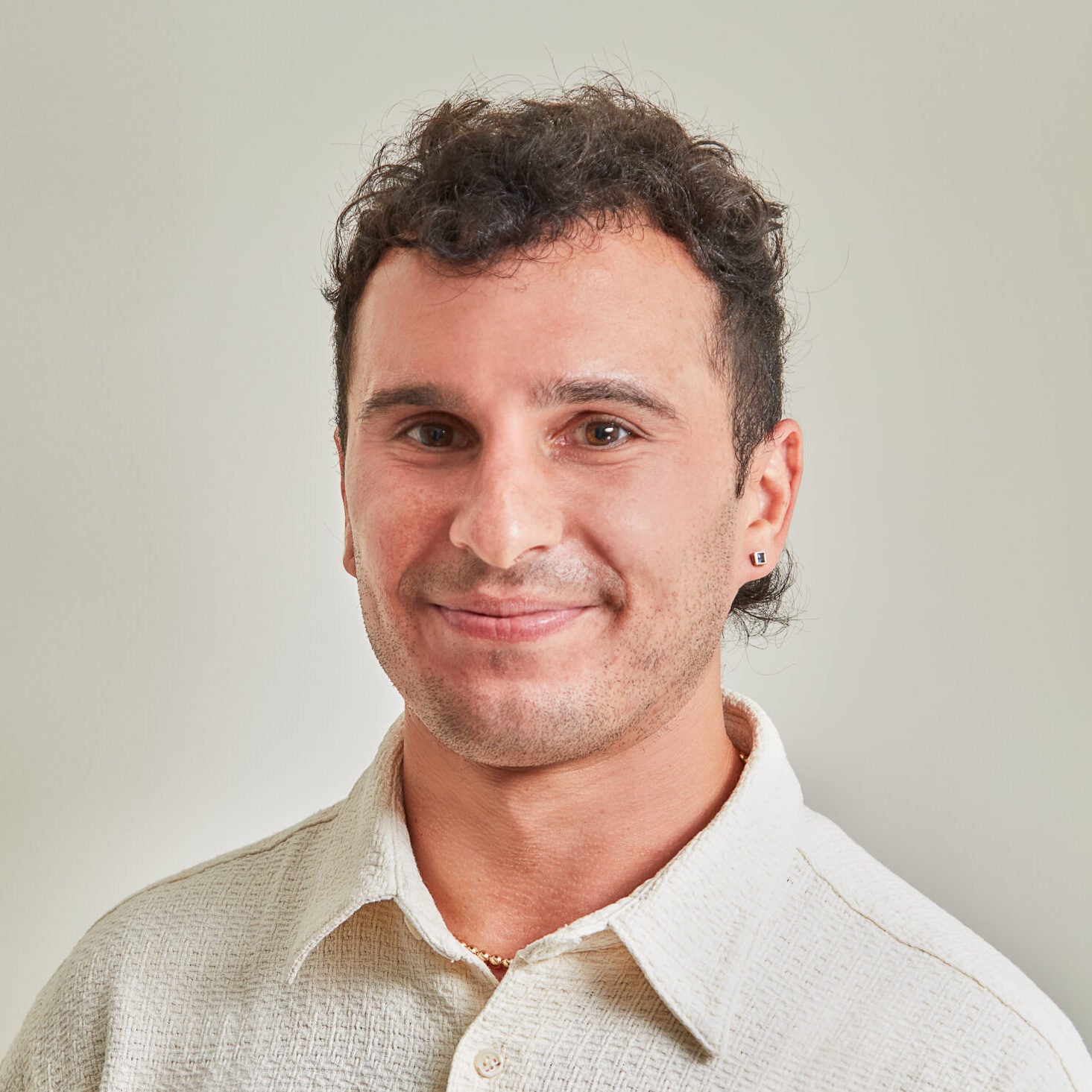 ---
Welcome to One Pot Bangers, Benjamin Kemper's weeknight cooking column, where you'll find our freshest, boldest ideas that require just one pot, skillet, or sheet pan. Busy week? We've got you covered with these low-effort, high-reward recipes from around the globe.
When I'm nursing a diabolical hangover, La Caleñita—a Colombian bakery a few blocks from my apartment in Madrid—knows just how to sort me out: café con leche, warm guava turnovers, and a heaping plate of huevos pericos. These pillowy scrambled eggs, containing only scallions and fresh tomatoes, amount to what I consider alchemy. How can so few ingredients—ones you likely have in your fridge right now—combine to create so much flavor? It's no wonder huevos pericos are a Sunday standby in Colombia and Venezuela, even if the dish is little-known abroad. All the more reason, then, to spread the word and give this 10-minute recipe a spin.
Ingredients
2 Tbsp. olive oil
2 scallions, trimmed and finely chopped (¼ cup)
3 small plum tomatoes (4 oz.), peeled and finely chopped (1½ cup); see footnote
5 large eggs, beaten
¾ tsp. kosher salt
Warm arepas and hot sauce, for serving (optional)
Instructions
Step 1
To a medium nonstick skillet set over medium heat, add the oil and scallions and cook, stirring occasionally, until softened slightly, about 5 minutes. Add the tomato and cook, stirring occasionally, until it has broken down and released most of its liquid, about 5 minutes more. Add the eggs and salt, turn the heat to medium-low, and cook, using a silicone spatula to stir occasionally, until soft curds form and the pan is nearly dry, 3–4 minutes. Serve immediately with arepas and hot sauce if desired.
Note: Plum tomatoes are firm enough that you can usually peel them using a sharp paring knife, but the skins will come off even more easily if you boil the tomatoes for 30–45 seconds.