Recipes
Pumpkin and Sage One-Pot Pasta
Here's how to turn those Thanksgiving bits and bobs into cheesy, saucy rigatoni.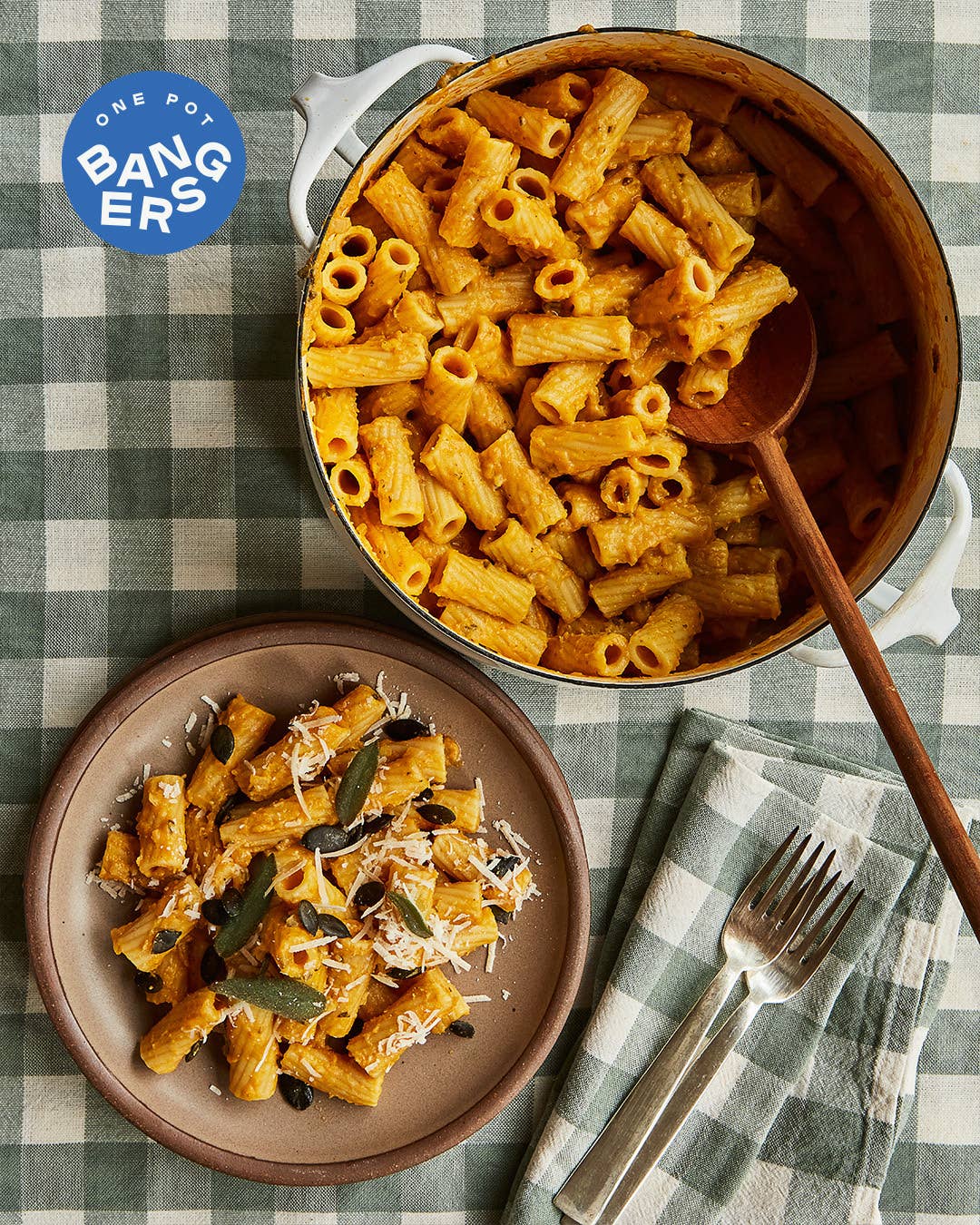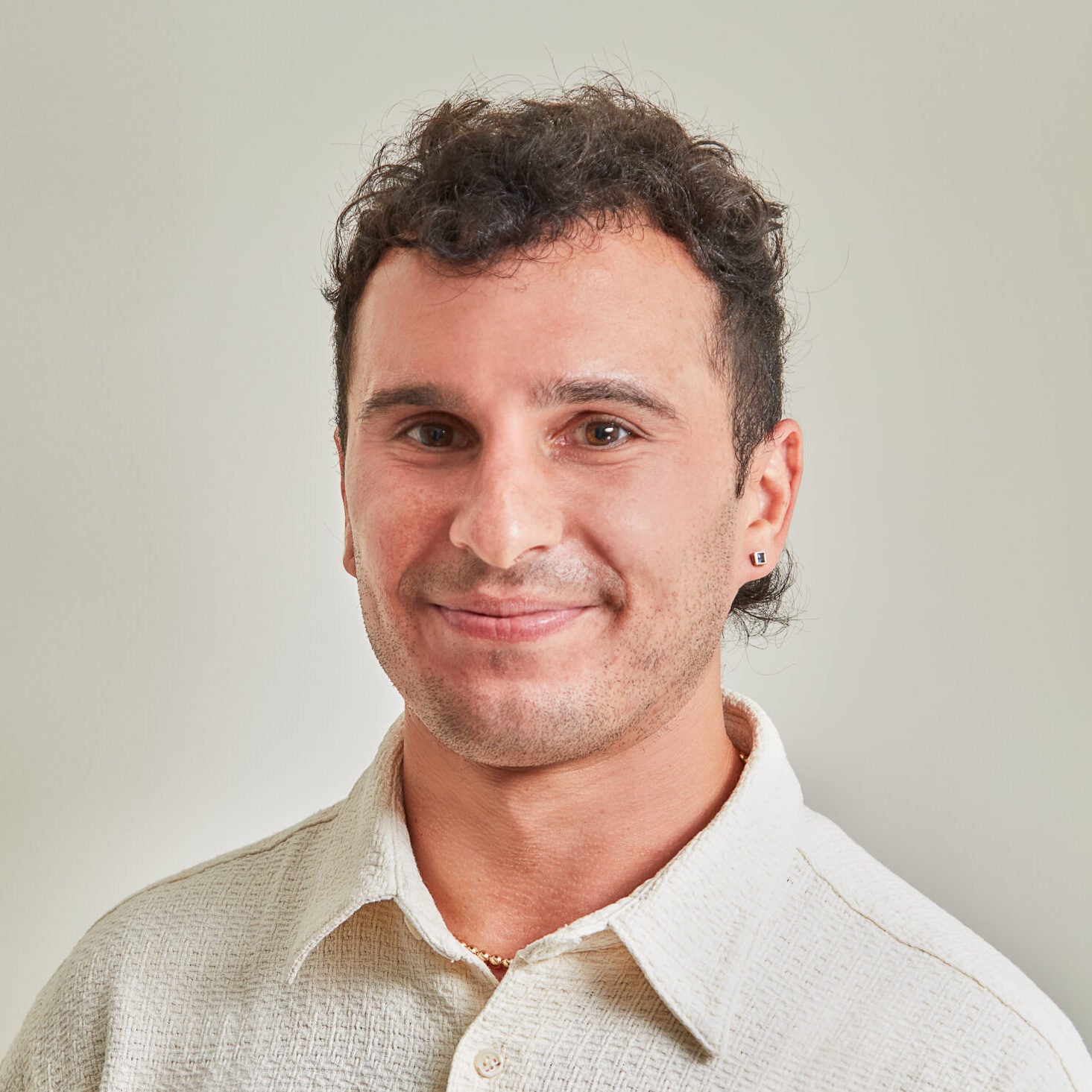 ---
Welcome to One Pot Bangers, Benjamin Kemper's weeknight cooking column, where you'll find our freshest, boldest ideas that require just one pot, skillet, or sheet pan. Busy week? We've got you covered with these low-effort, high-reward recipes from around the globe.
Thanksgiving has come and gone, and in its wake is all that butter and sage and pumpkin you thought you were going to use up. What now? Cook this 30-minute pumpkin sage pasta recipe that's low on cleanup and big on cozy fall flavor. The sauce gets an undertow of umami from a scoop of white miso—just remember that the paste can be salty, so taste before seasoning. Sprinkled with parm for richness and pumpkin seeds for crunch, this shockingly easy pasta happens to be vegetarian.
Ingredients
3 Tbsp. unsalted butter
16 fresh sage leaves, plus 1 Tbsp. finely chopped
½ cup finely chopped shallots (about 3 medium)
1 cup canned pumpkin purée
3 Tbsp. shiro (white) miso
1 Tbsp. finely chopped fresh sage leaves
1 lb. dry rigatoni pasta
2 tsp. dark brown sugar or maple syrup
Pinch ground cinnamon
1½ cup finely grated Parmigiano Reggiano (4 oz.), plus more for garnish
2 tsp. cider vinegar
Kosher salt and freshly grated nutmeg
Toasted salted pumpkin seeds, for garnish
Instructions
Step 1
In a large pot set over medium heat, melt the butter. When the foam subsides, add the sage leaves and fry until crisp and just beginning to brown, 1–2 minutes. Using a fork, transfer to a small bowl. Add the shallots to the butter and cook, stirring frequently, until soft and translucent, about 7 minutes. Stir in the pumpkin, miso, and chopped sage and cook until hot and beginning to sizzle, about 3 minutes more. Stir in 4¾ cups cups of water, then add the rigatoni, brown sugar, and cinnamon and turn the heat to high. When the liquid boils, turn the heat to medium and cover. Cook, stirring and scraping the bottom of the pot every 2 minutes to prevent sticking, until the pasta is nearly al dente, about 11 minutes.
Step 2
Turn the heat to high and boil, stirring continuously, until the sauce has reduced slightly, about 2 minutes more. Remove from the heat. Stir in the Parmigiano, vinegar, and salt and nutmeg to taste and serve immediately, sprinkled with the pumpkin seeds, fried sage leaves, and more Parmigiano.