Recipes
Raw Artichoke Salad with Parmesan and Mint
The hearts of the spring vegetable add a pleasant bitterness to this nutty, tender salad.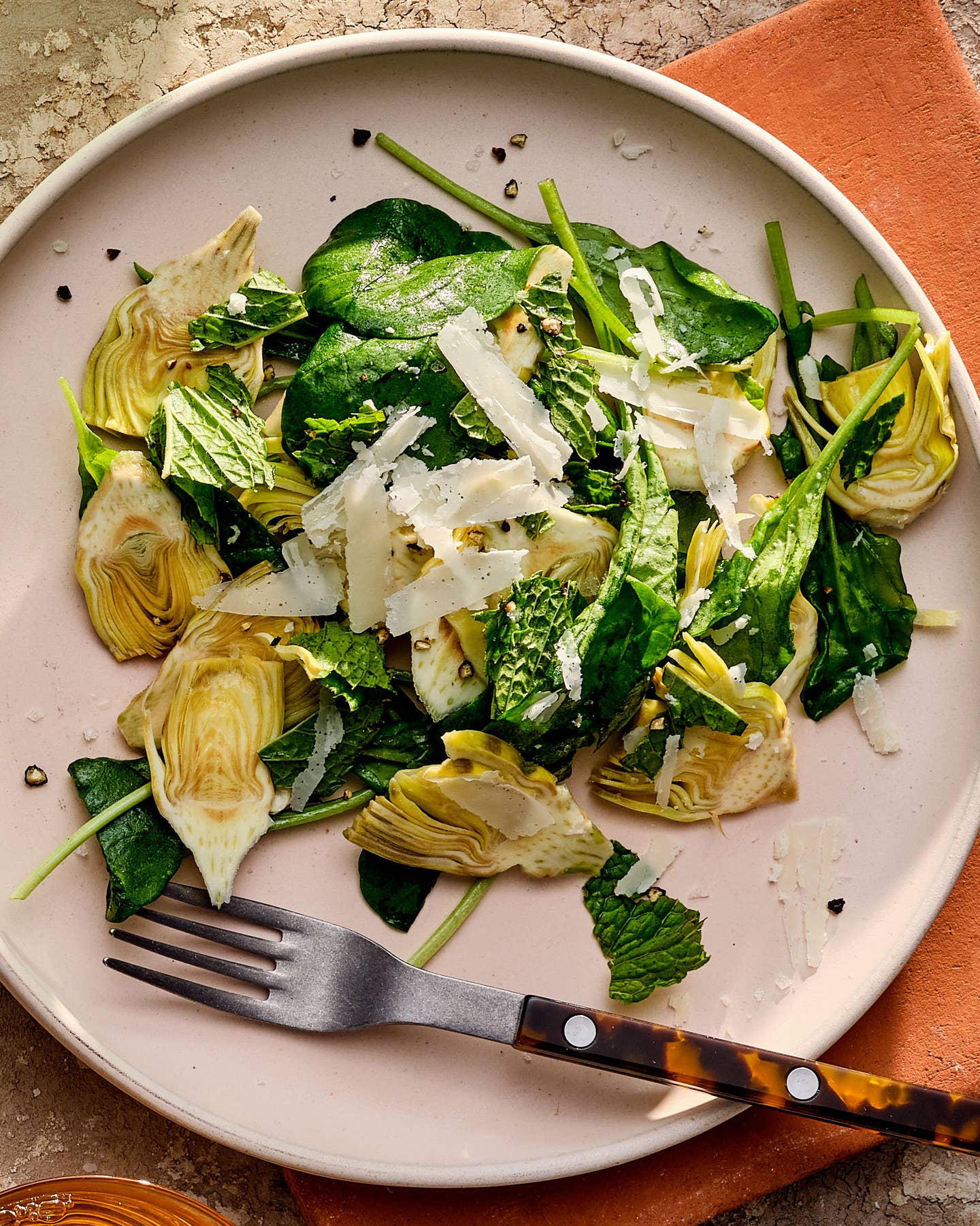 Pleasantly bitter baby artichoke hearts, thinly sliced with a mandoline, are paired with mint and nutty Parmesan in this tender salad. Find all of our best artichoke recipes here.
Ingredients
¼ cups plus 2 Tbsp. fresh lemon juice (from 2–3 lemons), divided
2 lb. small artichokes (about 20)
¼ cups extra-virgin olive oil
½ cups baby arugula
¼ cups mint leaves
⅔ cups shaved Parmigiano-Reggiano
Kosher salt and freshly ground black pepper
Instructions
Step 1
Fill a large bowl with water and add 3 tablespoons of the lemon juice. Working with 1 artichoke, use a paring knife or vegetable peeler to remove the stem's fibrous outer layer, leaving the stem attached. Slice off the top third of the closed leaves, then spirally snap off the tough dark green outer leaves. Drop the trimmed artichoke in the water; repeat with the remaining artichokes.
Step 2
Transfer the artichokes to a paper towel-lined plate and pat with additional paper towels to dry thoroughly. Using a mandoline or knife, slice the artichokes into thin shavings, then transfer to a serving bowl. Add the oil and remaining lemon juice and toss to coat. Add the arugula, mint, Parmigiano, and salt and black pepper to taste and toss to combine.