Recipes
Cold Tofu with Cucumber Vinegar
Five vegan Japanese ingredients sing in this quenching summer side.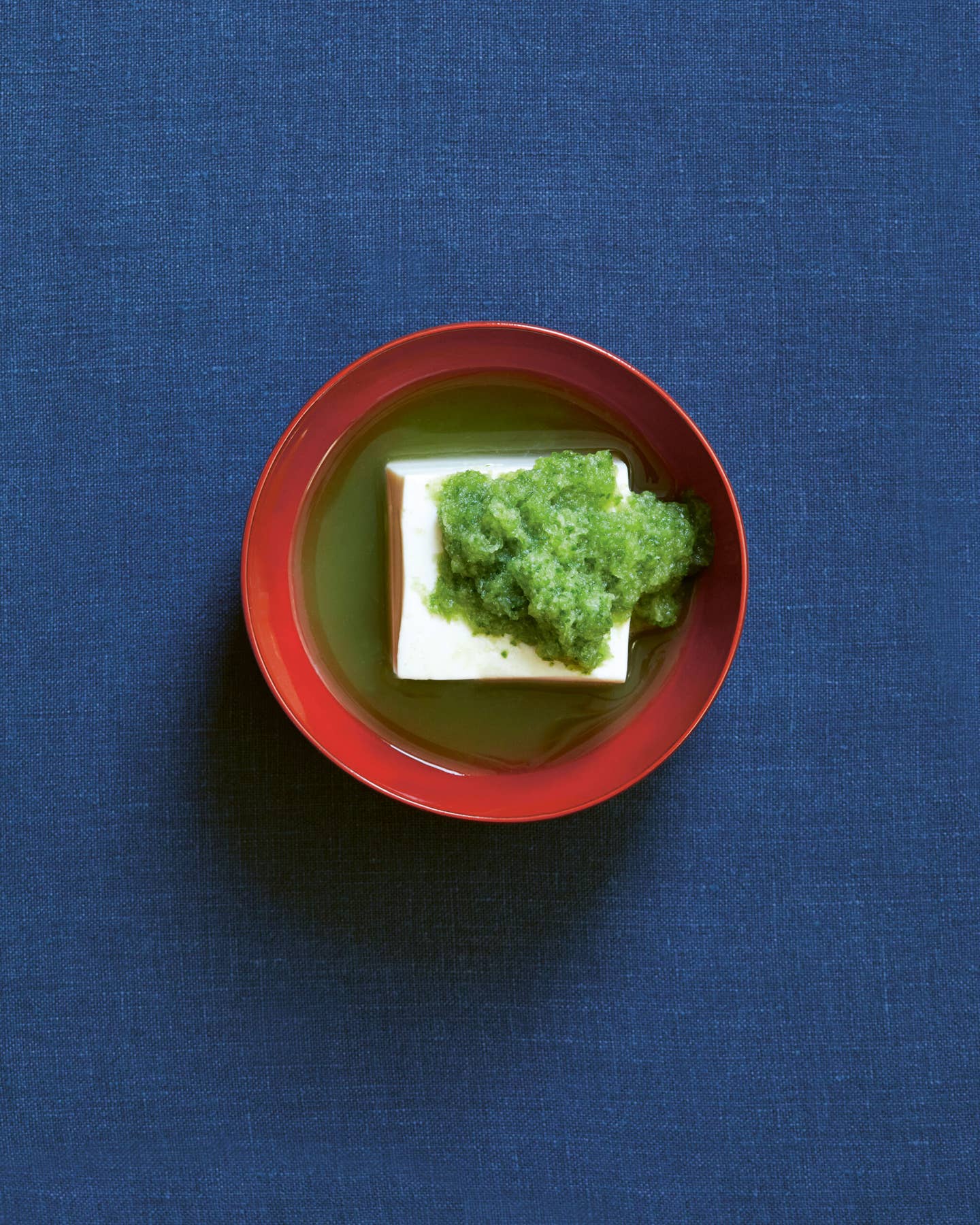 Serving cold tofu as a light side dish for a summer meal is a popular method for combatting the hot, humid weather in Japan. Here the cucumber vinegar is an especially refreshing and tasty dressing for the tofu, but also could be combined with lightly roasted sesame oil or fruity olive oil as a dressing for summer tomatoes. Konbu dashi is easy to make from scratch, and a batch can be used to make a variety of vegetarian Japanese dishes.
Ingredients
2 small Japanese cucumbers (5¼ oz.)
¼ cup konbu dashi
2 tsp. shoyu
2 tsp. rice vinegar
10½ oz. silken tofu, cut into 4 squares
Instructions
Step 1
Finely grate the cucumber and scrape into a small bowl. Stir in the dashi, shoyu, and vinegar. Place each square of cold tofu on a small saucer and spoon the dressing onto the center of each square. Serve cold.