Drinks
Yuzu Makgeolli Mule
Citrus and a splash of bubbles bring lift and festivity to the classic Korean brew.
Serves

serves 1

Cook

15 minutes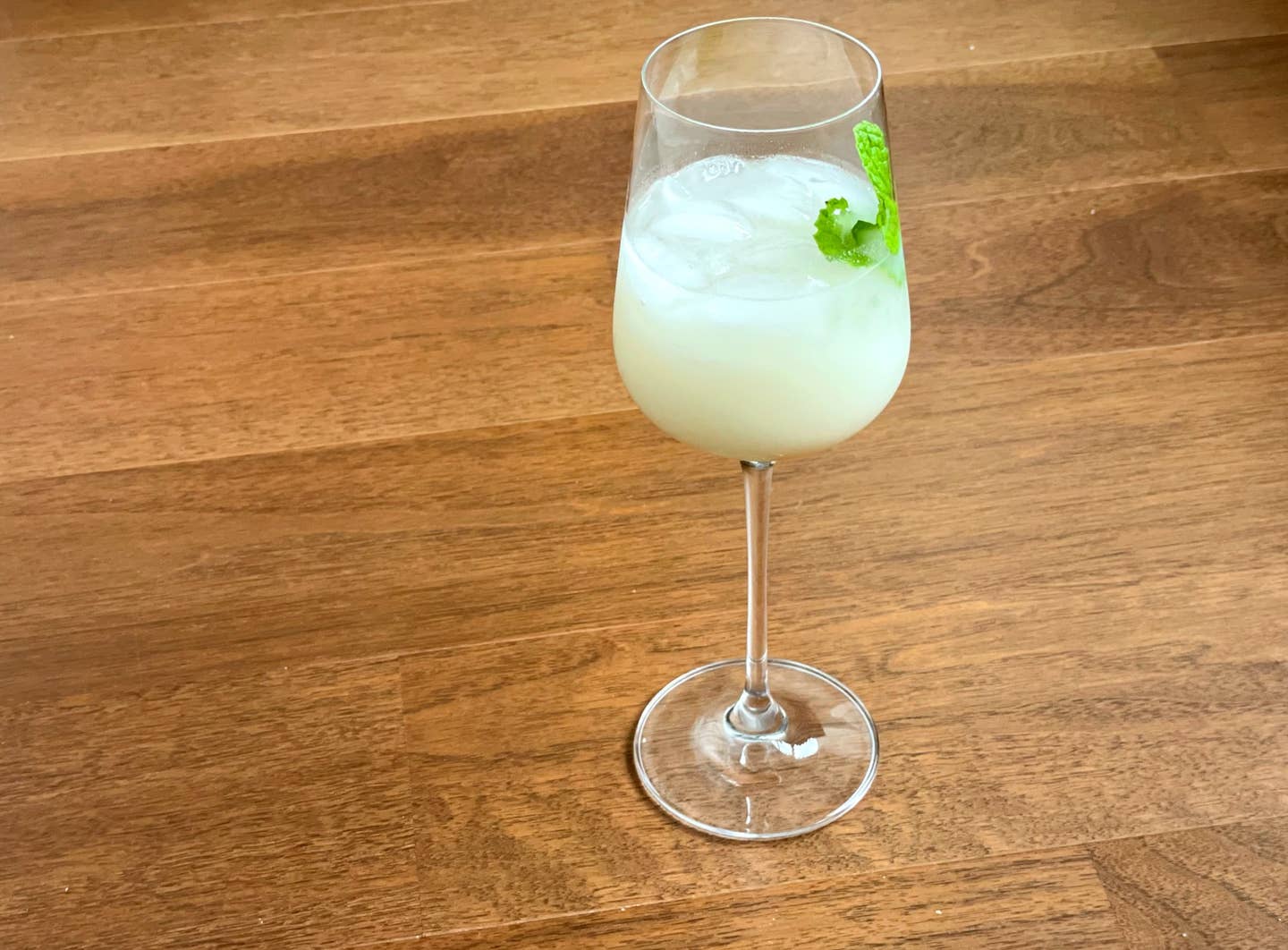 Bright and bubbly, this effervescent cocktail from Brooklyn makgeolli-maker Alice Jun is easy to love. Seek out an undiluted, premium version of the Korean rice beverage, such as Jun's Hana Takju 16. Yuzu syrup, which is also known as honey-citron tea, has a marmalade-like consistency; find it at your local Asian market, or online.
Ingredients
3 oz. premium makgeolli, such as Hana Takju 16
½ oz. yuzu syrup
1 oz. prosecco
Mint leaves, for garnish
Instructions
Step 1
Fill a mixing glass with ice, then the makgeolli and yuzu syrup. Stir well, then strain into a white wine glass. Fill with ice, top with prosecco, garnish with fresh mint and serve.