Roast Cod Head with Lemon and Butter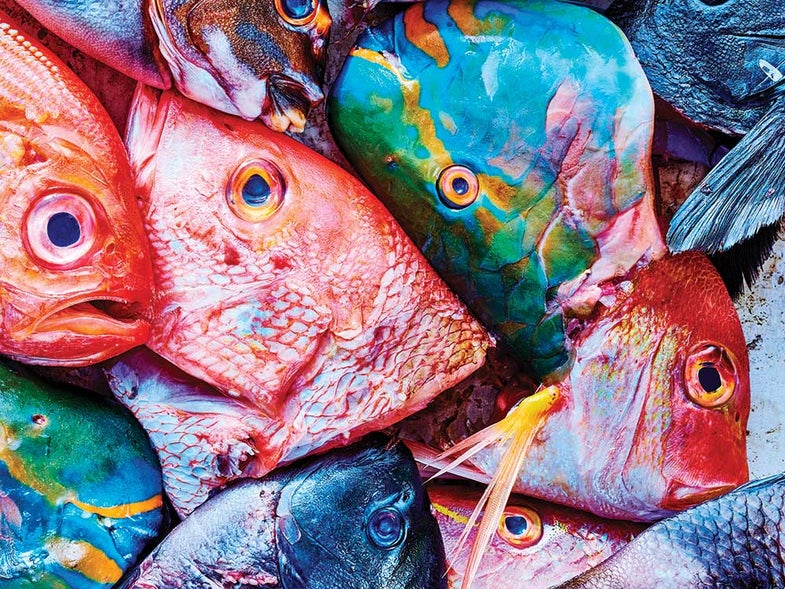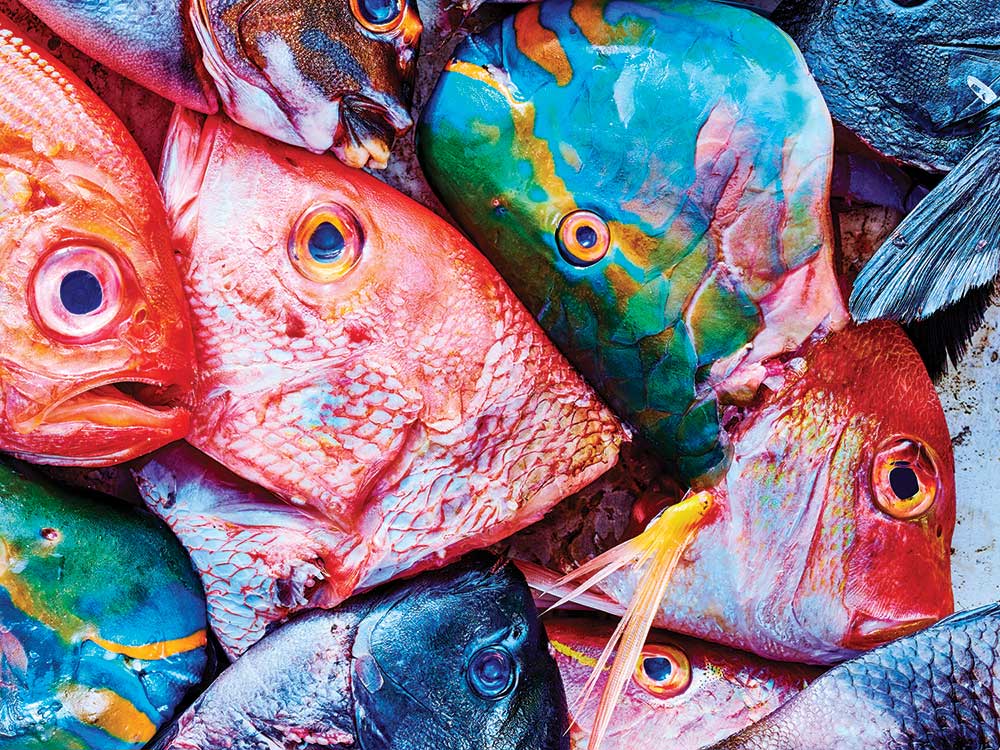 A cod head makes a startling main course, but your dinner guests will find their bravery rewarded with the juiciest and most tender morsels that the fish has to offer, enhanced by a rich pan sauce made with the drippings. One head can easily serve as a meal's centerpiece for several people—it includes the lusciously textured tongue and chin, meaty cheeks, and the collar meat behind the gills.
What You Will Need
Roast Cod Head with Lemon and Butter
The cod head holds the juciest and most tender morsels, covered with lemon, butter, and thyme, acting as a centerpiece for a meal as it rests in rich pan sauce.
Time: 1 hour
Ingredients
5 celery stalks (10 oz.)
2 tart apples (15 oz.), cored and cut into thick wedges
1 large cod head with collars attached (up to 2½ lb. total)
Kosher salt
1 lemon, halved crosswise
12 thyme sprigs
2 tbsp. dry fino or amontillado sherry
8 tbsp. unsalted butter, melted
1 1⁄2 tsp. ground mace
Crusty bread, for dipping (optional)
Instructions
Preheat the oven to 375°F. In a 9-by-13-inch roasting pan, arrange the celery and apples to serve as a roasting rack.
Season the inside and outside of the cod head generously with salt. Place the head, eyes up, onto the celery and apples, spreading the collars out to the side like wings. Cut two ½-inch slices from the center of the lemon and place them over the eyes. Squeeze the juice from the remaining lemon over the head, then tuck the spent lemon halves beneath it. Arrange the thyme around the cod head. Drizzle the sherry on top, followed by 2 tablespoons of melted butter. Sprinkle with the mace.
Roast the head, basting with 2 tablespoons of the melted butter every 15 minutes, until the meat flakes easily from the bone, 35–45 minutes, depending on the size of the head.
Serve in the roasting pan, with crusty bread for dipping if desired.