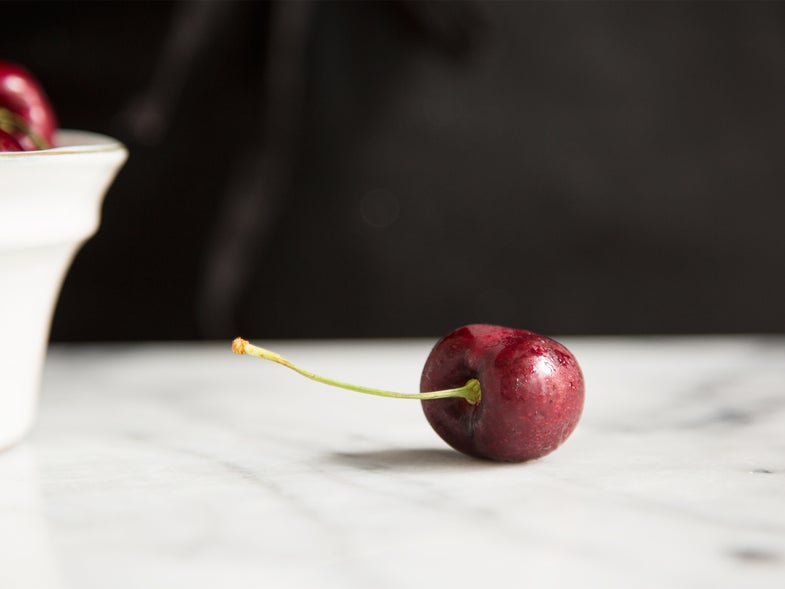 Roasting cherries caramelizes their sugars and gives them a deeper flavor; they're perfect on ice cream, cheesecake, or yogurt, or even mixed into cocktails.
Yield: makes 1 cup
Time: 30 minutes
Ingredients
1 cup cherries (about 5 oz.)
Instructions
Heat oven to 400°. Place cherries on a baking sheet and roast until soft, about 10 minutes. Cool before using.