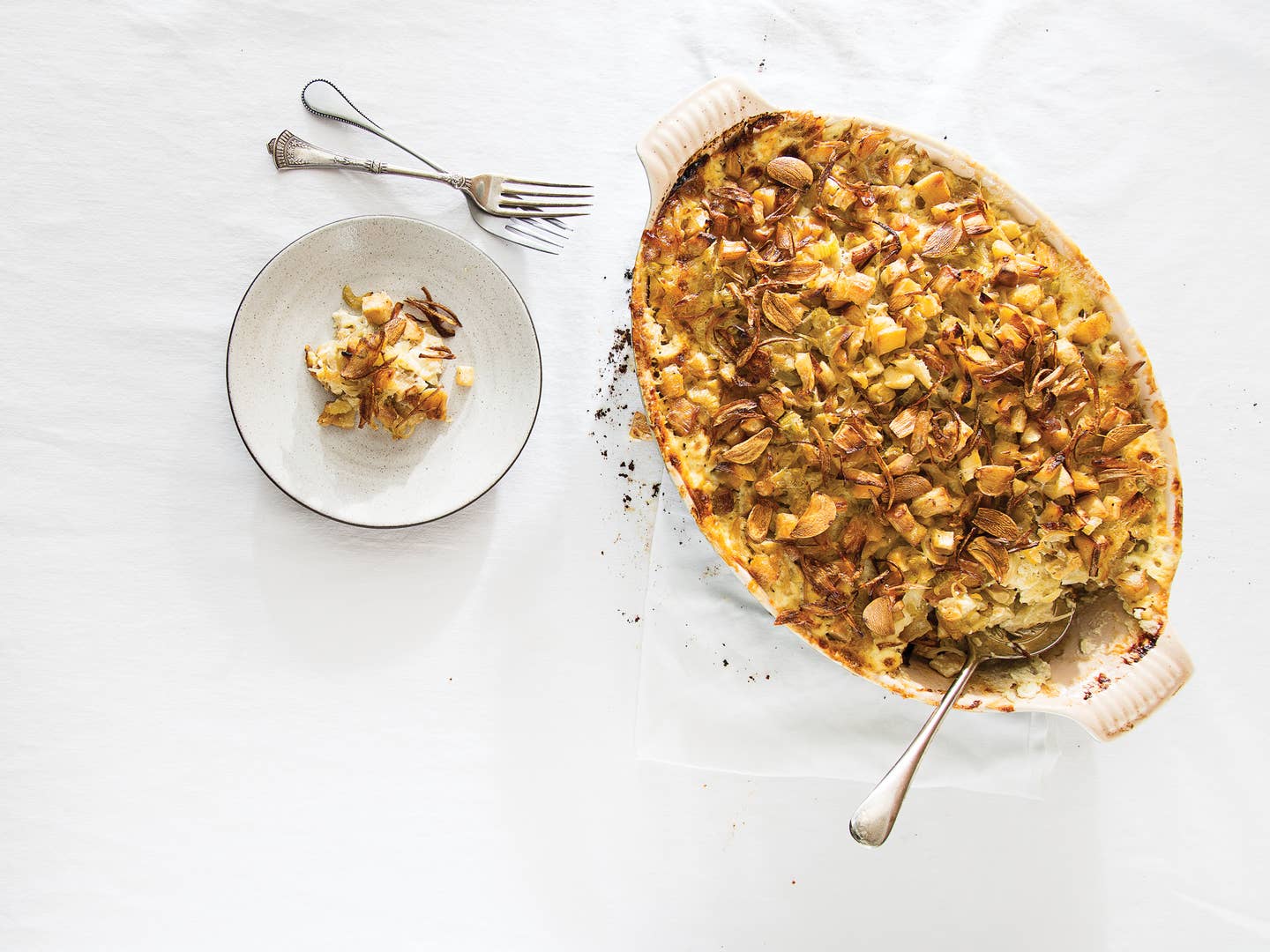 Recipes
Make Mush Into Magic With This Bubbly Casserole
Sourdough + root vegetables + cod = a one-dish dinner
It's nearly March, which means it's your last chance to eat all the savory winter recipes you can before it really turns to spring. Start with this one, a recipe we adore from chef Justin Smillie of Upland in New York. It's a casserole made with roasted vegetables and a bit of cod, bound together with two layers of spoon-soft, nearly custardy sourdough bread. That bread turns to mush in the oven, but the best kind—super flavorful, moist but not gummy, and crusty around the edges. It's enough to have you wishing that chilly temperatures would stick around.
The vegetables are roasted ahead of time so they're twice as tender in the casserole, but also caramelized and flavorful. And a garlicky fried onion crust on top gives a bit of extra texture—a crust you'll love breaking into.
Yes, it does require some prep time to put together—four hours, actually, between the bread and the vegetables. But it's the perfect thing for an end-of-winter party with leftovers that'll last all week.