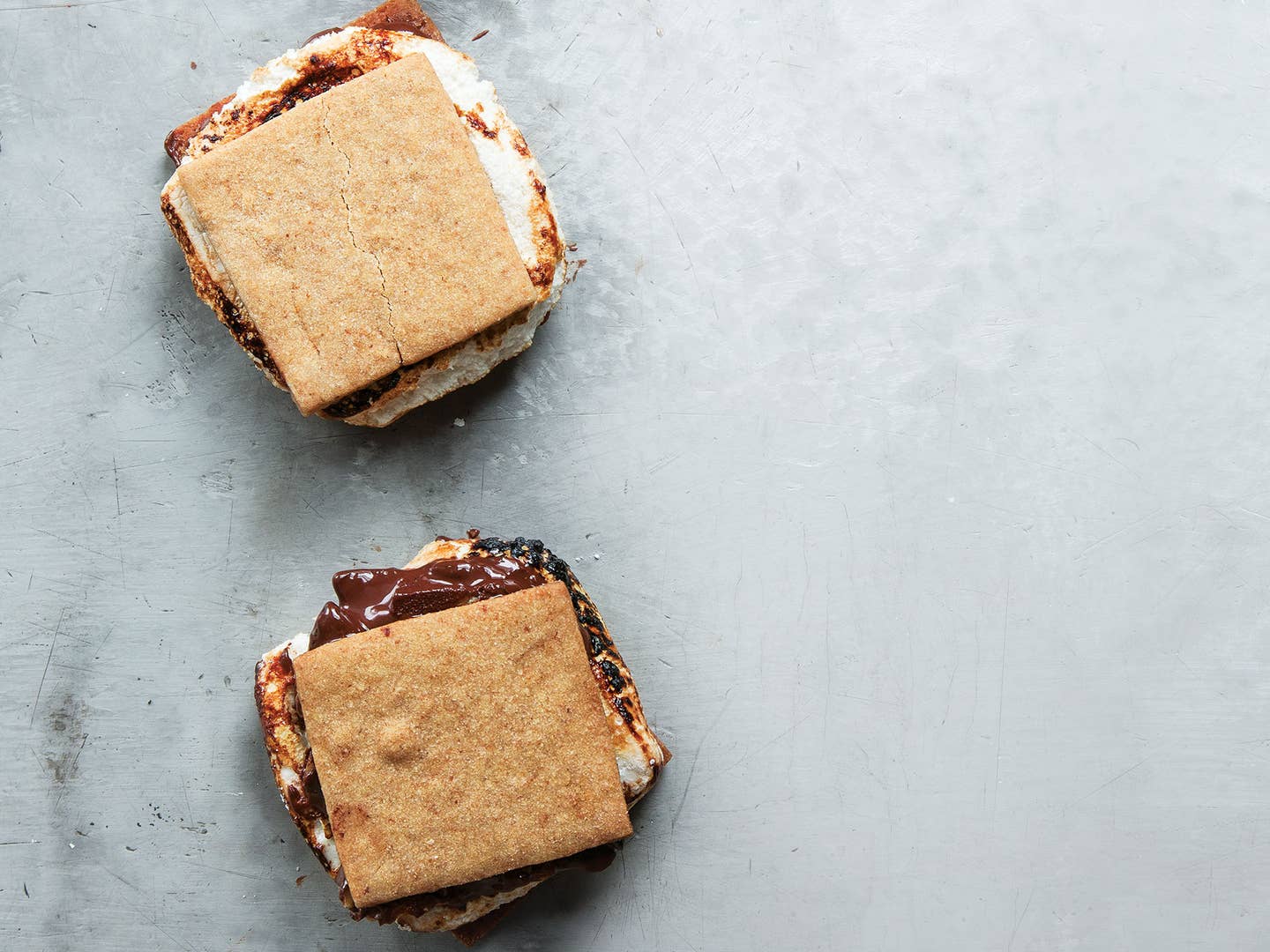 9 small cookie sandwiches filled with pistachio, caramel, and peanut butter fillings.
Little crumbly sugar cookies filled with a jammy raspberry filling are a sweet and pretty addition to holiday dessert spreads.
Little hazelnut meringues sandwiched with milk chocolate make light and elegant desserts.
TKOs (Chocolate Sandwich Cookies)
These chocolate-dipped sandwich cookies are filled with a luscious mixture of pistachios and almond paste.
Pastry chef Mindy Segal has made a successful career out of tinkering with, and improving, classic desserts. At her Chicago restaurant HotChocolate (and in her book, Cookie Love, from Ten Speed Press), she rejiggers icons like pineapple upside-down cake and baked Alaska with thoughtful, contemporary updates. So we gave her a challenge: Take the s'more, that beloved summer bonfire dessert assembled from store-bought components, and make it even better. Here's her fantastic homemade version. Get the recipe for Smoked Almond S'mores with Whiskey Marshmallows »