Seamus Mullen Brings a Taste of Spain to a SAVEUR Supper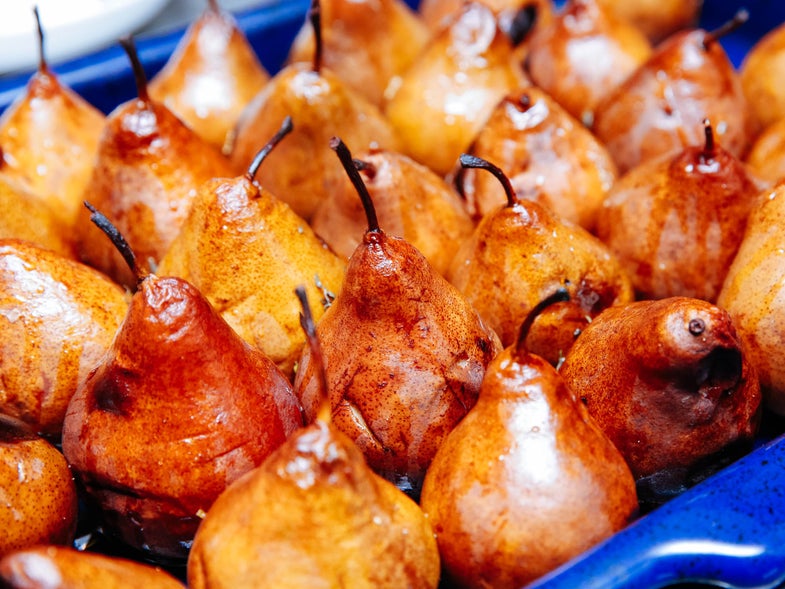 Chef Seamus Mullen of Tertulia proved that a good sauce can make all the difference in a dish during last night's SAVEUR supper, co-hosted with Williams Sonoma and Vitamix. He demonstrated how he would use them to make sauces and vinaigrettes that he featured in his food, including a brown butter and maple vinaigrette and a poblano chile romesco sauce.
Mullen kicked off the night with marinated cucumber that was cut into strips, wrapped around a fork, and dollop-ed with labne, then a sunchoke veloute with housemade wild boar lardons, served in a small coffee cup. Finally, diners munched on a tangle of smoked shrimp and pineapple on sticks, the feelers and legs and eyes still intact. Once everyone had burned through the appetizers, they ate a beautifully plated cured cobia with blood orange, then a salad with enormous persimmon cross-sections. The main course was a perfectly smoked chicken, sliced over romesco sauce and vegetables.