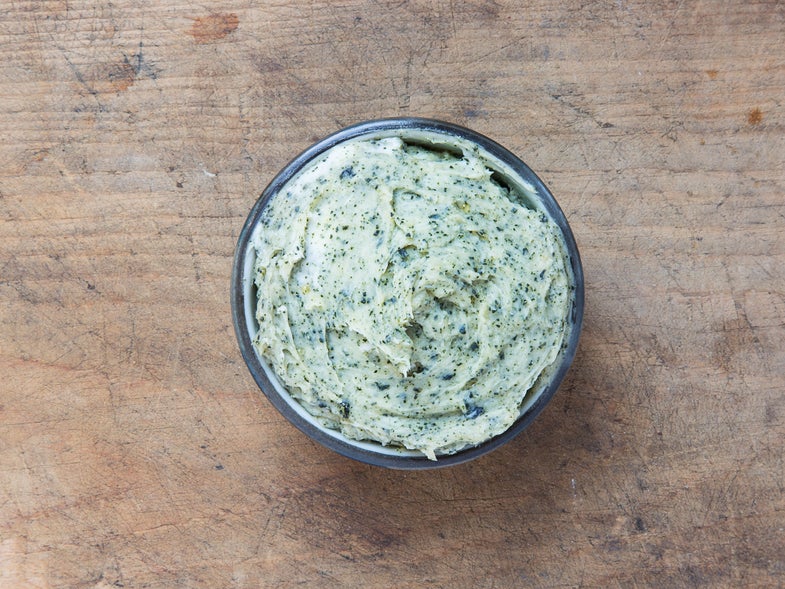 We developed this compound butter to accompany a gleaming Grilled Seafood Tower, but it works as well simply tossed with boiled noodles as a simple weeknight pasta dinner.
Featured in: The New Grilling Essentials
Ingredients
1⁄4 cup white miso
16 tbsp. unsalted butter, softened
2 tbsp. ground nori
1 tbsp. Chinese hot mustard
Instructions
Stir all ingredients together in a bowl until combined.