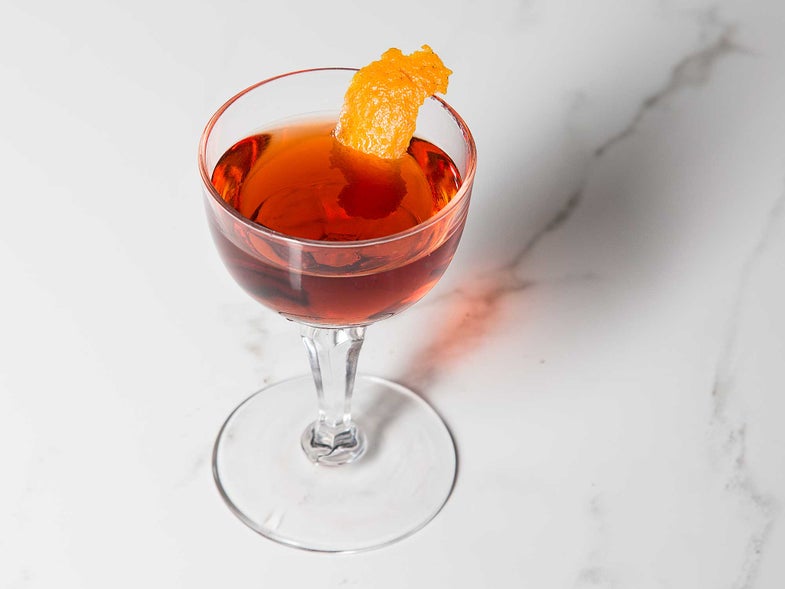 A classic mixed drink from the cocktail's early days. This simple recipe is, as far as our research can tell, what George Washington served his British guests. It's doubtful his version had ice, but use it anyway.
Featured in: Ancient Mystery Revealed! The Real History (Maybe) of How the Cocktail Got its Name
Yield: makes one cocktail
Time: 5 minutes
Ingredients
2 oz. amontillado sherry
4 dashes Peychaud's bitters
Orange peel, to garnish
Instructions
In an ice-filled cocktail shaker, stir with bitters. Strain into a small, stemmed sour glass and twist 1 orange peel over top.