The Best Electric Griddle Makes Cooking For a Crowd a Breeze
Whether you're cooking pancakes for one or sizzling bacon for a crowd.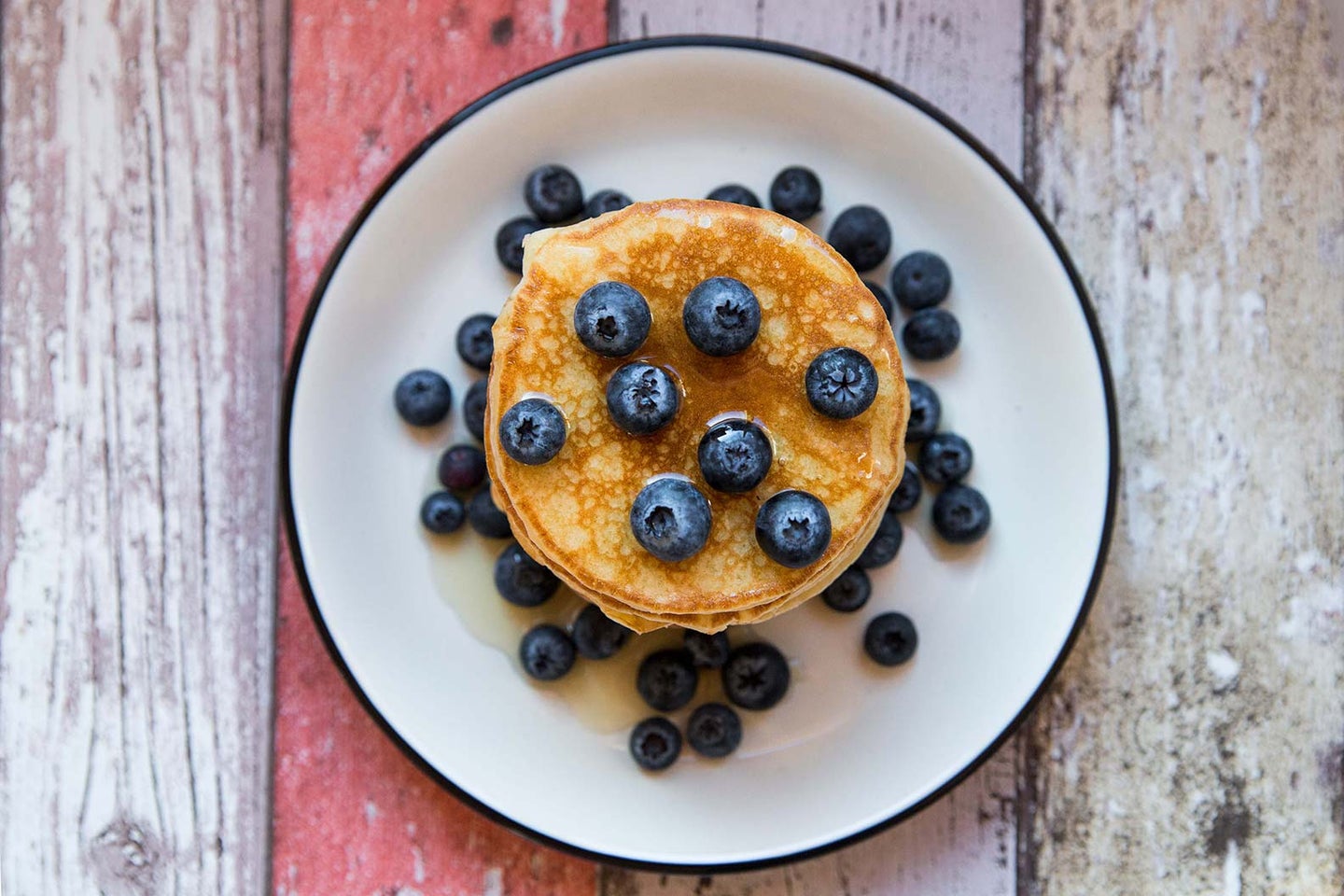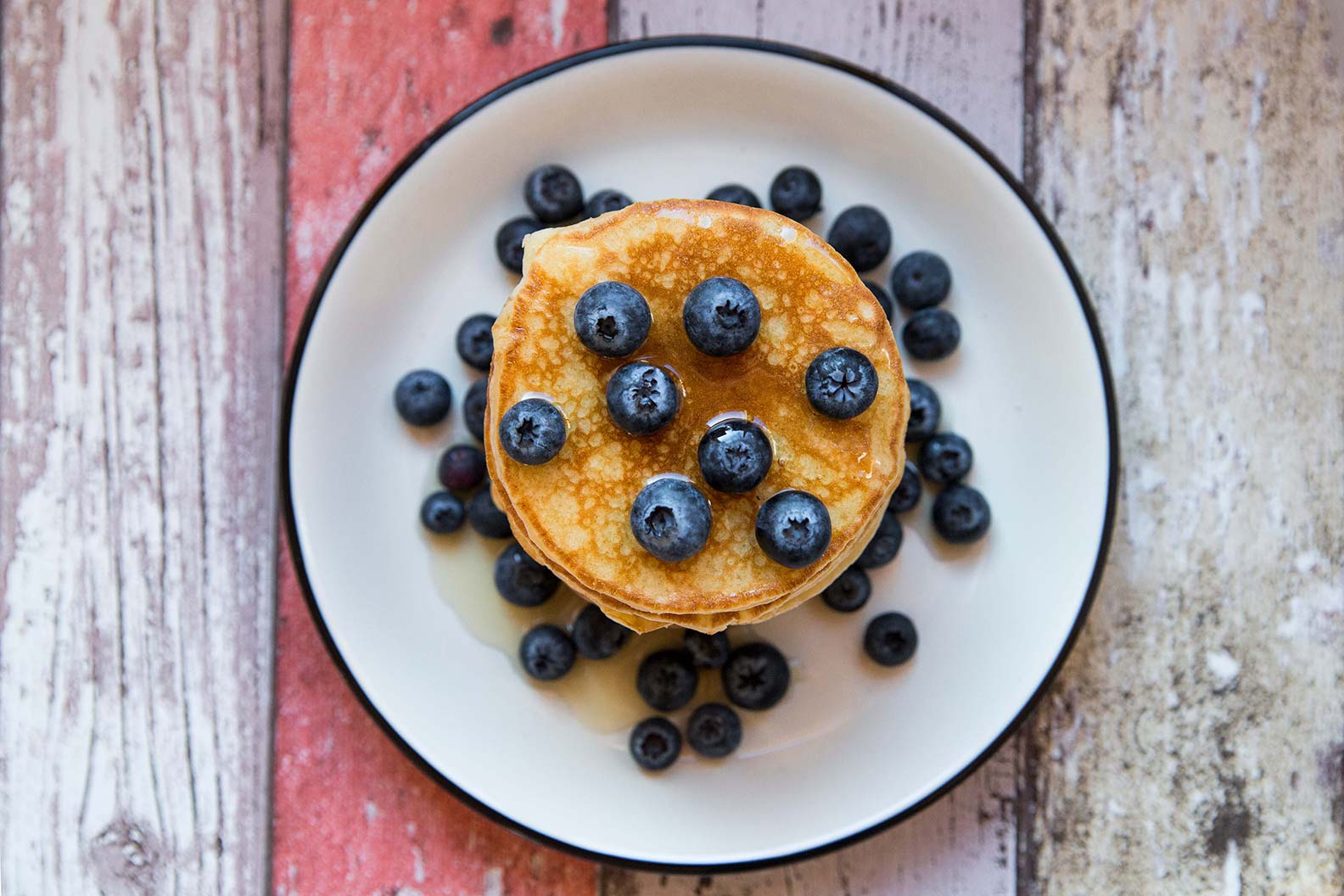 We may earn revenue from the products available on this page and participate in affiliate programs.
Anyone who has made pancakes in a skillet knows that even the biggest pan is no match for a hefty breakfast order. Working in batches can be a chore, especially when pans have inconsistent heat from stove burners. Luckily, an electric griddle solves all these issues and more. Along with a crepe pan, it's one of the most underrated tools in a home cook's arsenal, ideal for frying up everything from a mean morning sausage, egg, and cheese sandwich to dinner entrees like burgers.
As to how to pick your favorite model? That will depend on how big a cooking surface you like, whether you want any bells or whistles like interchangeable plates, and how much you're willing to spend. (If you're looking for non-electric griddles, by the way, you can peruse that guide here). Luckily, we've done the research and tapped experts in the field to find six of the best models for nearly every type of cook. Read on to learn about the best electric griddles.
Features to Keep in Mind
Size and Weight
For Bryce Shuman, executive chef of the upcoming New York City restaurant Sweetbriar, selecting a griddle's ideal size and weight depends on how often you use it. While he loves the sturdiness of the Wolf model, for example, "it is 21 pounds; not something that you would want to be pulling in and out of the cabinet all the time." For an occasional griddle that spends time off the counter, he recommends you look for something under 10 pounds that can fold for easy storage, like the Presto Tilt-N-Fold. More on these models below!
Surface and Drip Tray
"Nonstick surfaces are a must," says Ron Silver, owner and chef at Bubby's in New York City. "I would also look for the most durably bonded, high-quality coating." A drip tray is also essential to collect excess liquid from cooking meat or dribbled pancake batter. Silver says it should be wide and deep, while being both easy to remove and easy to clean.
Wattage and Max Temperature
Smaller models may go as low as 1000 watts, but for the most power, look for 1500 watts or above. You'll want a max temperature of at least 400 degrees to allow a proper sear on steaks and much more.
Our Top Picks
Presto may not be a household brand name, but it dominates the griddle market. Our favorite model is the Tilt-N-Fold, so named because it can, well, tilt downward if you're cooking meats to drain off excess liquid into the drip tray. It also has foldable legs for simple storage in cabinets and drawers. These features are incredibly useful, but this model won our best overall pick for its durability, ample 254-square-inch size, and an even temperature dispersal. The griddle itself is made of a heavy-cast aluminum base covered in a non-stick surface that's a breeze to wipe down. An easy-to-use knob can crank the heat all the way to 400 degrees, while the surface remains at a constant temperature. And when you're finished, the drip tray smoothly slides out for dumping and cleaning.
You don't have to spend a ton to find a long-lasting griddle that can feed an army (or at least a large family). The Black + Decker is our value pick because it offers many features typically found in best-selling expensive models for under $40. A large, 13-by-22-inch griddle can cook about eight servings at once (think eight eggs or pancakes), a "click and lock" thermostat helps avoid inadvertent temperature changes, and there is even a built-in warming tray underneath to keep foods like bacon hot until ready for serving.
Those of us with small kitchens know that multi-purpose tools are crucial. Who has room in a one bedroom apartment for a griddle, a grill, and a panini press?! Luckily, Cuisinart has our backs and developed their 5-in-1 Griddler, which comes with interchangeable plates and a surface area that can fold in half, allowing you to cook everything from a huge batch of sausage on the expanded griddle to a pressed panino (complete with grills marks!) in the folded position. We also love its sleek, brushed stainless-steel exterior, the dishwasher-safe nonstick cooking plates, and the included scraping tool to get the grill plates extra-clean.
What's the value of a mini-griddle over a frying pan? It can be used even if you don't have access to a range. Its rectangular shape also makes it ideal for frying up strips of bacon, or cooking multiple (smaller) grilled cheeses. We also like this model for its durability: Like the other above Presto, it's made of cast aluminum that won't warp and heats up evenly. Cleaning it is also easy, as it's fully submersible in water once the heat control is removed.
It should be no surprise that the maker of one of the most coveted ranges on the market also makes a superb countertop griddle. It should also be no surprise that the griddle's price is squarely in the luxury bracket. But, if you're willing to shell out, you're rewarded with a powerful, precise, and durable tool. Standout features include a professional-grade, cast aluminum cooking surface, a vented, stainless-steel lid to cook thicker proteins with more heat, a temperature range up to a searing 450 degrees, and 1800 watts of power. And, of course, it has the trademark Wolf red knob, just like its bigger siblings.
The major benefit of ceramic cookware is that it retains heat spectacularly, which is certainly a plus for an open-air tool like a griddle. It's also incredibly scratchproof and easy to clean. Our favorite ceramic griddle comes from Zojirushi, a company that is probably most well-known for making rice cookers. Their griddle coats durable cast-aluminum plates with a nonstick ceramic cooking surface. It also includes a lid for steaming, handles that are insulated to stay cool, and a heating setting up to 425 degrees.
Ask the Experts
Q: Can I use a pan on an electric griddle?
"No. I mean, you can … but why would you?" says Shuman. "You would destroy a likely nonstick surface, and the power of the griddle is not generally hot enough to bring a pot of water to a boil."
Q: Can I use an electric griddle as a warming tray?
"Yes, but be careful with the cooking surface, which is often easily scratched," says Silver.
Q: How do I clean my electric griddle?
"If you have a non-stick surface, wipe the cooled surface with a paper towel to remove any debris, then clean with a sponge and lightly soapy water," says Shuman. "If you have a metal, conventional flat-top, use distilled vinegar and a pumice grill brick to get up the grease, then wipe it down with a damp towel."
The Last Word
There are almost as many choices for electric griddles as there are pancake toppings—a lot! Regardless of which griddle you ultimately buy, we think there are a few mandatory features: a sturdy, nonstick surface, even heating that goes up to at least 400 degrees, and a drip tray to keep things from getting too messy. As for the pancakes? We'll leave those choices entirely up to you.