Smoke in the Orchard Cocktail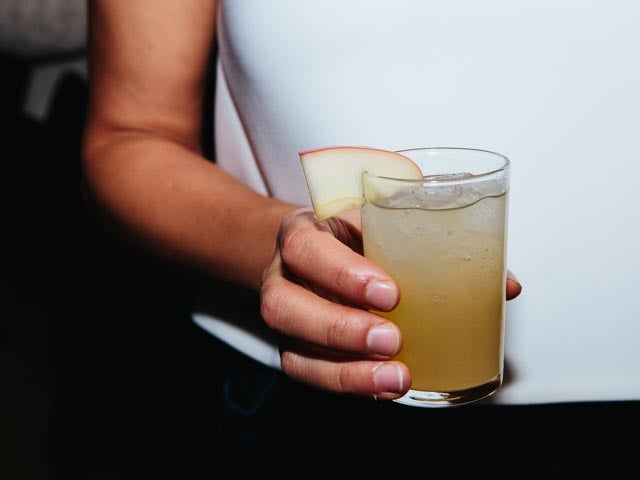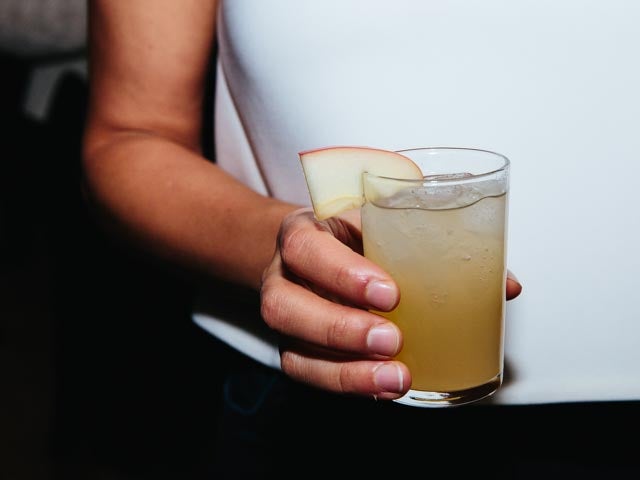 Created by 2017 SAVEUR Blog Awards finalist Natalie Jacob of Arsenic Lace, this fruity-smoky fall cocktail won the cocktail competition hosted during the awards event in Charleston, South Carolina. Jacob says: "I was inspired by a classic buck-style cocktail—spirit, ginger, lime, and soda—but wanted to create more of a fall flavor profile. I love tequila and the smokiness of mezcal, and thought that both would pair nicely with the fruitiness of apple cider. It is refreshing served cold but can additionally be made warm, like a toddy, for those chilly fall evenings."
Smoke in the Orchard Cocktail
A tart-and-smokey fall cocktail from Natalie Jacob of Arsenic Lace.
Ingredients
1 oz. Blanco tequila, such as Roca Patrón Silver
1 oz. Mezcal
1 1⁄2 oz. Apple cider
3⁄4 oz. Lemon juice
3⁄4 oz. Ginger syrup
1 slice fresh apple (optional)
1 piece candied ginger (optional)
Instructions
In cocktail shaker, combine the tequila, mezcal, apple cider, lemon juice, and ginger syrup. Fill the shaker with ice and shake well. Strain into a double rocks glass over ice and garnish with an apple slice or ginger candy.