The 2020 Saveur 100: 21-30
Our favorite cast iron pans, a podcast about indigenous food sovereignty, beautiful and affordable Japanese kitchenware, and more.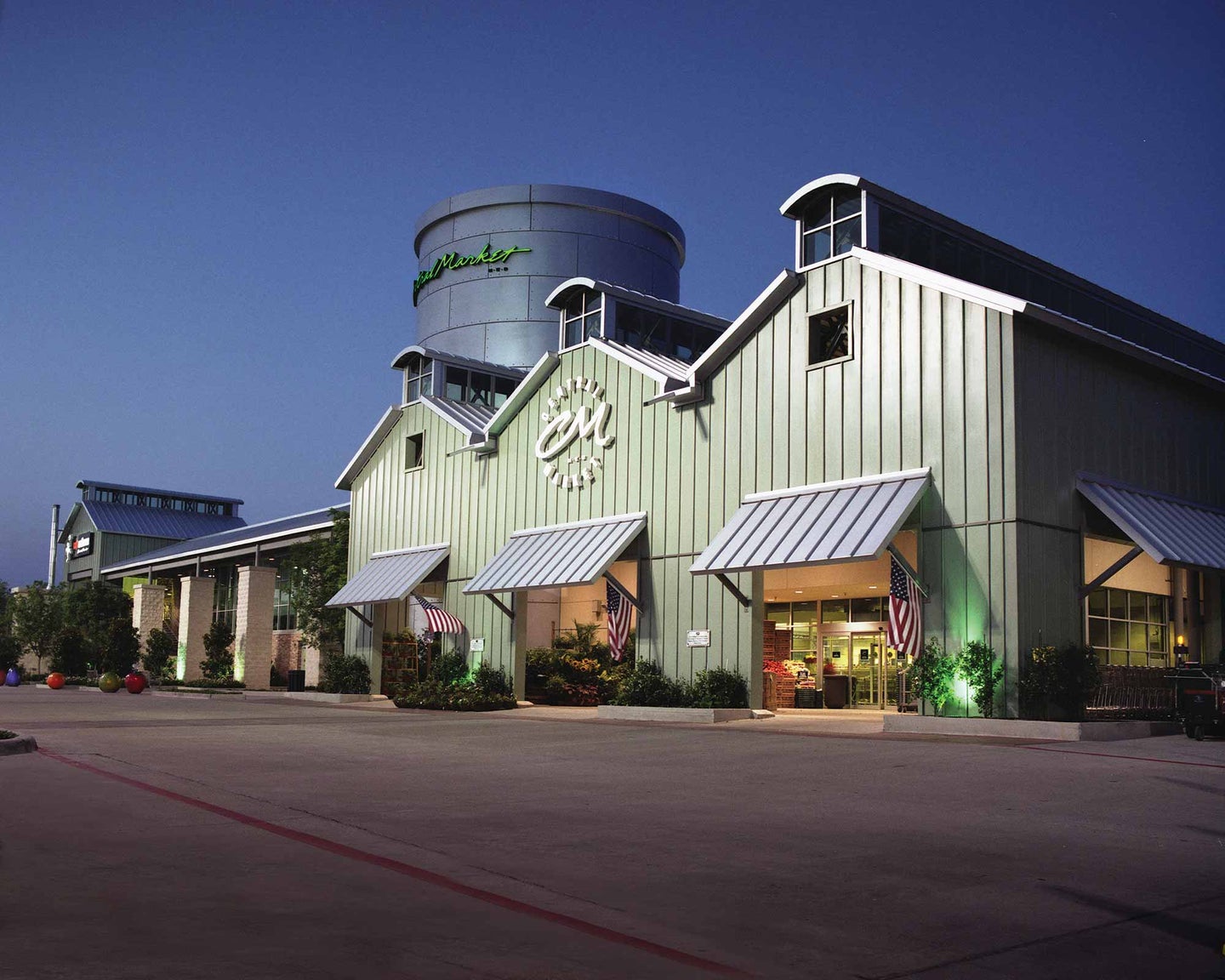 We may earn revenue from the products available on this page and participate in affiliate programs.
Check out all items from the Saveur 100 »
21. A Super-Fine Bourbon for the Financially Strapped
Sure, when I'm feeling flush, I might drop $45 on a bottle of Woodford Reserve, or even $75 to procure Widow Jane for special occasions. But, c'mon. I'm a print journalist. "Flush" got flushed from my vocabulary a long time ago. My everyday (ahem, I mean every night) bourbon is Old Charter, which runs a mere $20 for the same standard 750 ml size. Before you turn up your nose, consider this: The OC is bottled by Buffalo Trace ­Distillery in Frankfort, Kentucky, the same-said distillery behind the mythic Pappy Van Winkle brand. I dare you to set up a blind taste test and see which bourbon wins. My money (what's left of it) is on the Charter. —Sarah Gray Miller
See Sarah Gray Miller's Croissant Bread Pudding with Bourbon Sauce.
22. The Cheese Grater I Hope to Inherit
My sister and I joke that our mother has never met a kitchen gadget she didn't like. The woman owns the kind of specialized equipment I could ­never justify storing in my tiny Brooklyn kitchen. (Sorry, Ma, still don't want your pineapple corer!) But there is one tool I covet: Nana's old Mouli-brand rotary drum grater, one of the few items she took when fleeing Egypt in the 1960s. Likely dating to the '40s or '50s, and made of stainless steel, the grater doesn't just speak to my roots, it also makes short work of the hardest block of Pecorino Romano. Of course, procuring the thing means waiting for someone to die. So, I'm happily squeaking by with this shiny new model ($44.99; bedbathandbeyond.com). —Erin Scottberg
23. The Grocery Store We'd All Shop at If We Could
"Really into food." That's the motto at Central Market, founded in Austin in 1994. This Texas mini chain—now 10 storefronts strong—practices what it preaches by offering everything from fresh Trumpet Royale mushrooms, to frog legs by the pound, to nearly 100 different kinds of locally roasted coffee. Live concerts, on-site cooking courses, and charitable fundraising efforts foster a sense of community at each location. Forget Whole Foods, which was born just down the road. Central Market represents the Platonic ­grocery-store ideal. —Colman Andrews
24. The Great American Cast-Iron Revival
Once upon a time—more ­specifically, the first half of the 20th century—our proud nation boasted a booming cast-iron industry, dominated by such manufacturers as Griswold, Wagner, and Lodge. Only the latter survived, and faced almost zero domestic competition for 50 years. Then a funny thing happened over the course of the past decade: A number of hip, indie upstarts began casting iron into cookware from coast to coast. ­Herewith, our ­favorite cast‑iron pieces from those makers and the OG that ignited the craze in 1896.
A. Lodge Manufacturing Co.
Still owned by descendants of the original founders and still headquartered in South Pittsburg, Tennessee, Lodge has been offering some version of this footed camping oven since 1902. Place the classic cook-all directly atop coals, or hang it over an open flame, cowboy-style. Bonus: The lid can be inverted and used as a small griddle. (6-quart Camp Dutch Oven, $103; rei.com)
B. Finex
Established in 2012, this Portland, Oregon, company was snapped up by Lodge last year. The coiled steel handle on its octagonal skillet keeps things cool—in every sense of that word. (10-inch Skillet with Lid, $225; finexusa.com)
C. Butter Pat
Cheap it ain't, but this lightweight pot is easy on the eyes and the arm muscles. Butter Pat—started seven years ago in Easton, Maryland—offers two ways to top the looker: a 10-inch skillet, or a ­tempered-glass lid that doubles as a pie plate. (4½-quart Homer pot, $430, pictured with 10-inch Domed Glass Lid, $85; 10-inch Heather skillet, $195; butterpatindustries.com)
D. Challenger Breadware
The raison d'etre of Jim Challenger's two-year-old Chicago-area operation is this baking cloche, which locks in steam, yielding loaves with crackly crusts and moist interiors. The cloche's shallow base also shines when roasting meats and vegetables. (The Challenger Bread Pan, $295; challengerbreadware.com)
E. Borough Furnace
Brutalist in its ­simplicity, Borough Furnace's Dutch oven ­embodies the minimalist aesthetic of this nine-year-old brand, located in Owego, New York. (5½-quart Seasoned Dutch Oven, $240; borough­furnace.com)
F. Smithey Ironware Co.
This chef favorite from Charleston, South Carolina, joined the cast-iron game in 2015. New to Smithey's lineup? A slick 12-inch griddle that functions as a lid for the maker's 12-inch skillet. (No. 12 Flat Top Griddle, $125; No. 12 Cast Iron Skillet, $200; smithey.com)
25. What Happens When Greens Meet Heavy Cream. And Pork. And Potatoes.
Any Southerner who's ever cooked up a mess of turnips, collards, or mustards understands well that potlikker, as we call the liquid left behind, is worth its weight in gold. But how about if you have too much of a great thing?
During greens season, chef Matthew Register of Southern Smoke BBQ in Garland, North Carolina, stews nearly 30 pounds of collards a week, yielding at least 5 gallons of potlikker—way more than ­casual ­cornbread sopping can absorb.
Soup is the obvious solution. Register, ­however, hoped to exceed the usual thin slurp. His potlikker epiphany arrived on a cold and cloudy day, the kind that makes a person ­hanker for hearty chowders. Instead of clams or corn, he combined the liquid with heavy cream, country ham, potatoes, and onions—plus some of the cooked collards, and a dash of turmeric and black pepper—to create a most satisfying dish.
I first sampled Register's transcendent coup at the 2017 TerraVita Festival in Chapel Hill. Two bowls later, and knowing that two bowls would never be enough, I requested the recipe. —Stephanie Burt
26. Listen Up, Nonnative America!
Want to know more about Navajo-Churro sheep, amaranth pudding, or ntsidigo'í (aka, kneel-down bread)? Andi Murphy, a producer for the Native America Calling radio network, moonlights as the host of her own podcast devoted to indigenous-food ­sovereignty. "There are 574 federally recognized tribes, and each of these peoples has its own corn, beans, and squash," Murphy explains. "We're talking hundreds of varieties, cultivated generation after generation." During recent Toasted Sister episodes, the 32-year-old has interviewed foragers Karlos Baca and Anna Sattler, as well as chefs Elena Terry and Sean Sherman. Murphy, now based in Albuquerque, New Mexico, grew up on a nearby Navajo Nation reservation, but recently began identifying as Diné, her tribe's name for itself. "Our food knowledge was forcibly taken from us," she says. "This is about getting it back." —Shane Mitchell
27. Because Flutes Aren't Nearly Old-Fashioned Enough
Quick—picture a pair of standard Champagne flutes. What comes to mind? Some early-'80s prom with an "Up Where We Belong" theme? Or perhaps two arms intertwined in an awkward seduction scene from The Bachelor, circa 2004? To feel au courant again, a throwback must throw it way back. And the coupe—that saucerlike stemmed glass popular during the early 20th century—evokes Gatsby-era ­glamour while also accommodating martinis, other cocktails, and more than a few fancy desserts. So, ignore purists who complain about bubbles rising too fast in a shallow ­vessel. We don't let our sparkling wine sit around that long.
Quarantini? So early April. We have a new favorite way to fill our coupes, courtesy of cookbook author David Lebovitz.
28. This Alpaca Is Drunk for Good Reason.
Had enough of the craft-beer craze? Before declaring the trend totally played out, you might want to sample the potato chips offered by a small Shelton, Connecticut, bakery called the Drunk Alpaca. Here, the sliced spuds are glazed, before frying, in a reduction of butter, honey, and local artisanal beer. Ethereally crisp and perfectly seasoned, with a haunting sweet-hoppy aftertaste, these chips—available in a dozen flavors, from sea salt to Sriracha—just might be the best nonliquid use for the overflowing craft‑brew bounty.
29. Form Meets Function Meets Affordability
When an architect friend insisted we check out Analogue Life, an online gallery selling functional Japanese art for the kitchen, we expected hand-hammered sake cups costing hundreds of dollars each. Instead, we found stunningly austere, matte-glazed ceramics, made by potters in Saga, a region renowned for the trade. The price: $15 for the plate; $36 for the mug. A cast-iron bowl fashioned by Nobuho Miya, who works in a studio founded by his ancestors more than a century ago, is $47. Yes, $285 may seem steep for what is, at its core, a pour-over drip-coffee stand—until you see the ceramic-and-brass collaboration between potter Norikazu Oe and metalsmith Naoki Chiba, striking in its profile, and more sculpture than appliance. Analogue Life's founders, Canadian transplant Ian Orgias and his wife, Japanese native Mitsue Iwakoshi, travel all over Japan seeking out artisans who balance traditional craftsmanship with a contemporary edge. Everything exhibited on their site, and in their brick-and-mortar shop in the city of Nagoya, must be utilitarian, affordable, and elemental in its aesthetic. Orgias says, "These works are made from materials that are expressive in themselves, without the need for extraneous adornment."
30. Rebel Rebel, We Love You So.
Punk-rock defiance, tempered by a heavy dose of warm welcome, is what you'll find at Rebel, Rebel, located just outside Boston in Somerville's hip Bow Market. This feminist wine bar, established by sommelier Lauren Friel two years ago, telegraphs its mission right on the menu: "No bullsh-t, in the wine or in the vibe." A framed poster behind the bar declares "It's All for You." And it is. The bartenders (all womxn, which encompasses those who are Black, transgender or nonbinary) are happy to pour you a taste of whatever natural wines pique your interest, and will offer suggestions given vague direction like "sparkling, on the cheap side." Wine, Friel believes, should never intimidate or exclude. So you'll feel comfortable grabbing a stool here all by your lonesome, and maybe even making friends with the person sitting next to you. —Korsha Wilson