Cognac High Ball
Our favorite in-flight cocktail.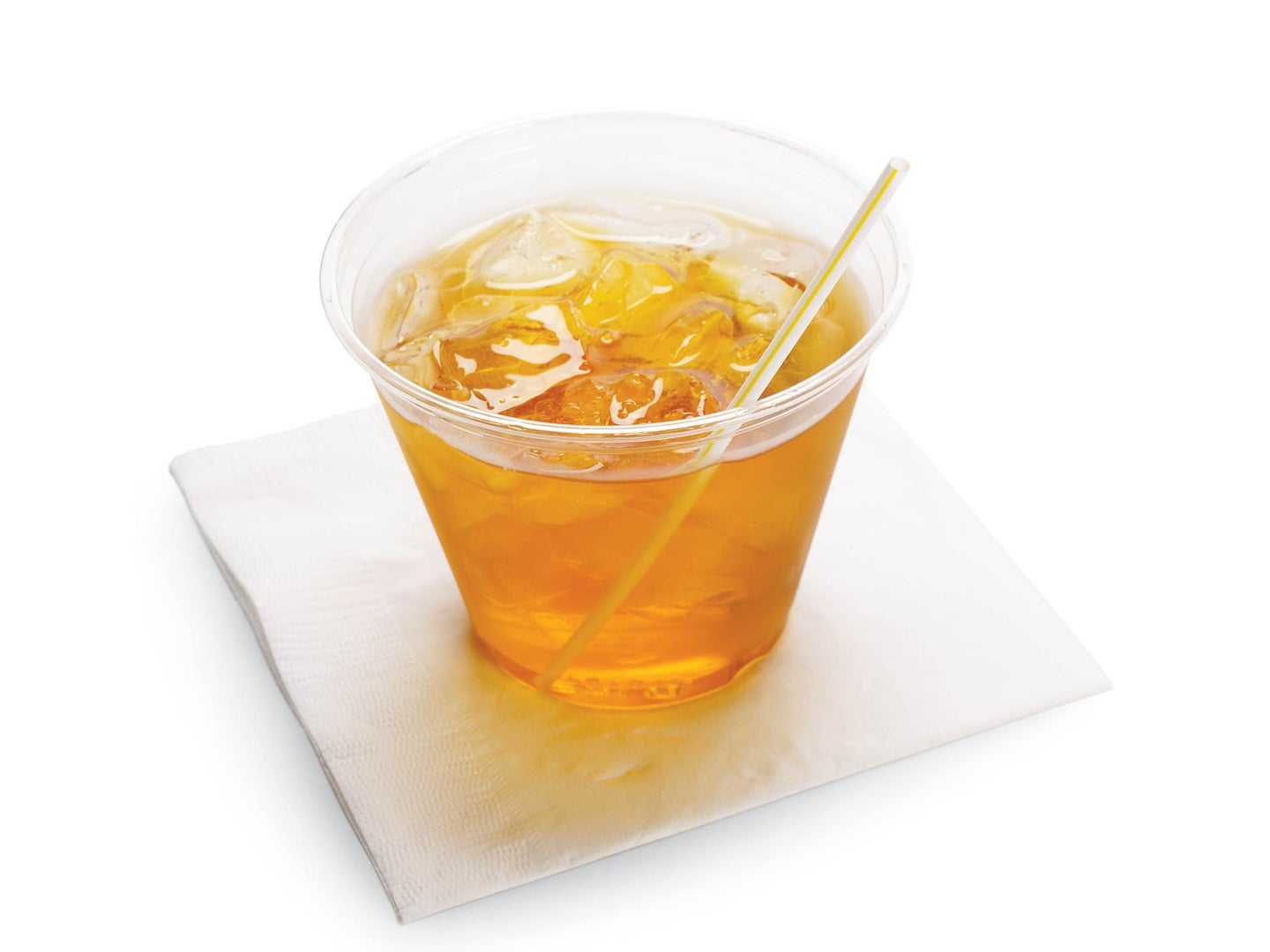 Check out all items from the Saveur 100 »
Kellie Thorn is the beverage ­director for Hugh Acheson's Atlanta restaurants, Empire State South and By George. She's also refreshingly down-to-earth. When Thorn does find herself sky-high, she orders the youngest cognac very little money can buy (usually a VS, or "very ­special" blend) and combines it with ­standard-issue apple juice. "I call this my airplane drink, but it's also among my most irreverent mixes," Thorn says. "The sweet juice softens the sharp edges of the young brandy."
Featured in: The 2020 Saveur 100: 11-20
Equipment
Cognac High Ball
This easy cognac cocktail from Atlanta bartender Kellie Thorne is perfect for travel, or for a quick and simple drink any night of the week.
Time: 5 minutes
Ingredients
2 oz. VS cognac (such as Camus Elegance VS or Deau VS)
3 oz. apple juice
Splash of soda water or dry sparkling wine (optional)
Instructions
Fill a rocks glass (or plastic cup) with ice, add the cognac and apple juice, and stir to combine. Top with soda water or sparkling wine (if desired) and serve.