French Kiss Cocktail
This brandy-based cocktail, flavored with bittersweet chocolate and raspberry liqueur, is brightened with a splash of sparkling red wine.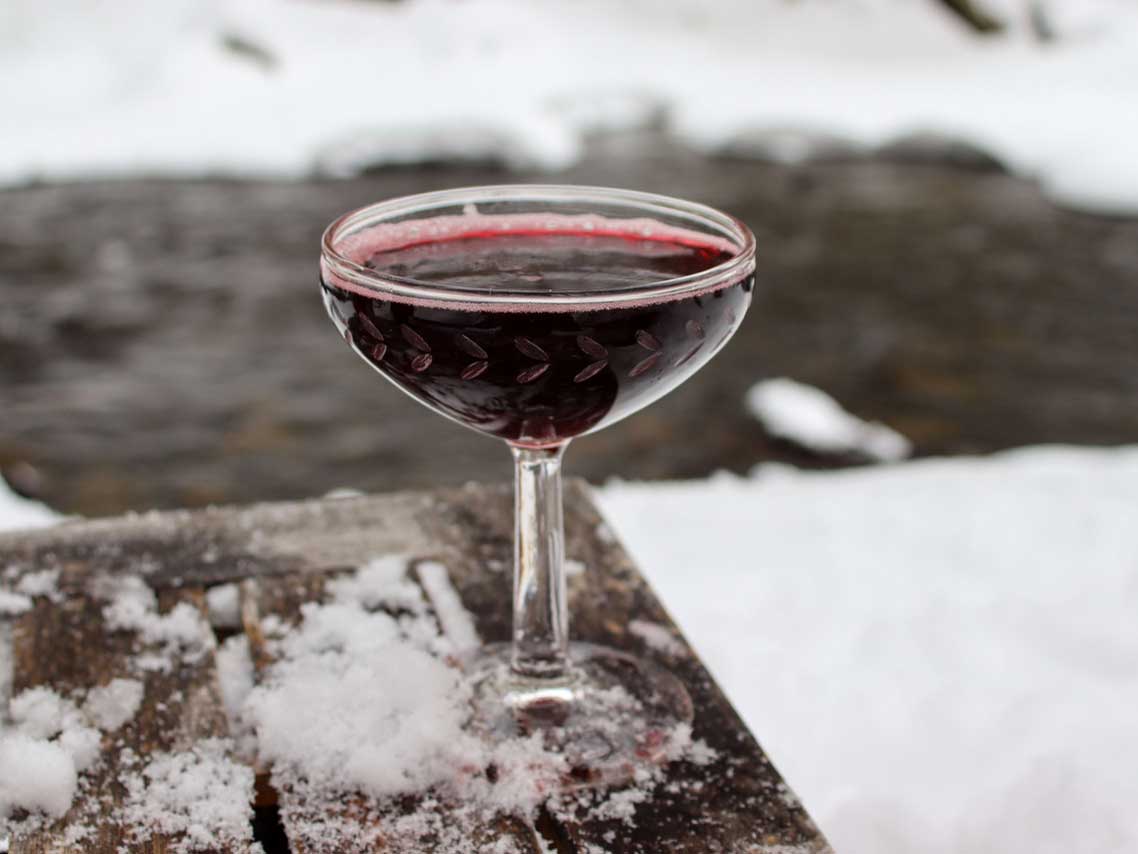 For a bubbly cocktail that features chocolate liqueur, Mandy Cohen of New York City's Paper Daisy whips up this simple cocktail that can be prepared entirely in a champagne glass. "I always like bubbly on Valentine's Day but since it's been so cold and snowy in New York, I thought I'd come up with something a little more decadent with a sparkling red," Cohen says. "It's got deep forest fruit notes with a lingering chocolate flavor."
Featured in: How to Add Chocolate to Your Cocktails, According to Bartenders
Equipment
French Kiss Cocktail
This lush cognac cocktail from New York City bartender Mandy Cohen draws its richness and depth from a blend of raspberry and salty chocolate liqueurs; a splash of Lambrusco provides festive effervescence.
Time: 5 minutes
Ingredients
1 oz. cognac
3⁄4 oz. Organic Mixology Dark Chocolate & Sea Salt Liqueur
1 barspoon raspberry liqueur, such as Chambord
Top with Lambrusco
Instructions
To a coupe glass or champagne flute, add the cognac and liqueurs. Stir gently, top off with a splash of Lambrusco, and serve immediately.