Nocino Old Fashioned
Rye whiskey, amaro, and an herbal alpine liqueur combine in this chocolate-scented cocktail.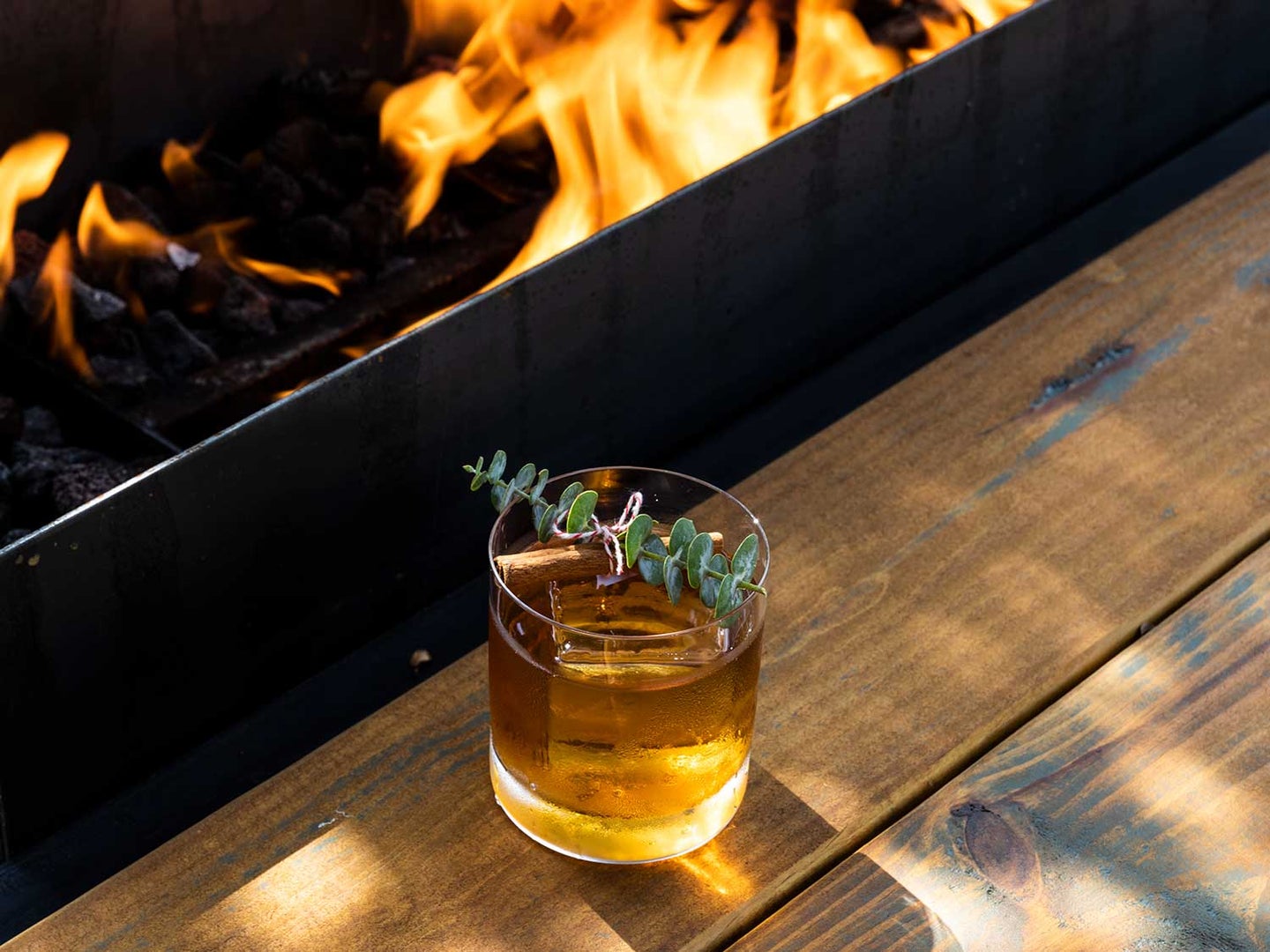 On the menu at The Chalet at Rosie Cannonball in Houston, this wintry old fashioned variation layers rye whiskey with a woody, gently bitter, traditional Austrian walnut liqueur called Nux Alpina Nocino—balanced by the fragrant alpine botanical-based Italian Amaro Nonino. The finishing touch, however, is the addition of cocoa bitters, which lends a warm, nutty quality to the cocktail.
Featured in: How to Add Chocolate to Your Cocktails, According to Bartenders
Equipment
Nocino Old Fashioned
Spicy, herbal, and bittersweet, an aromatic old fashioned cocktail riff from Houston's Rosie Cannonball gets its hint of chocolate-y depth from a dash of cocoa bitters.
Time: 5 minutes
Ingredients
1 3⁄4 oz. rye whiskey
1⁄4 oz. Nux Alpina Nocino
2 bar spoons Amaro Nonino
3-4 dashes Angostura Cocoa Bitters
1 bar spoon turbinado sugar
Cinnamon stick, for garnish
Sprig of fresh herbs, such as rosemary or thyme, for garnish
Instructions
In a mixing glass filled with ice, combine the rye, Nux Alpina Nocino, Amaro Nonino, bitters, and sugar. Stir until well-chilled, then strain into a rocks glass over a large cube of fresh ice. Garnish with a cinnamon stick and a festive herb of your choice.