Painkiller Cocktail
A creamy, spiced drink from the British Virgin Islands delivers those much-needed vacation vibes, any time of year.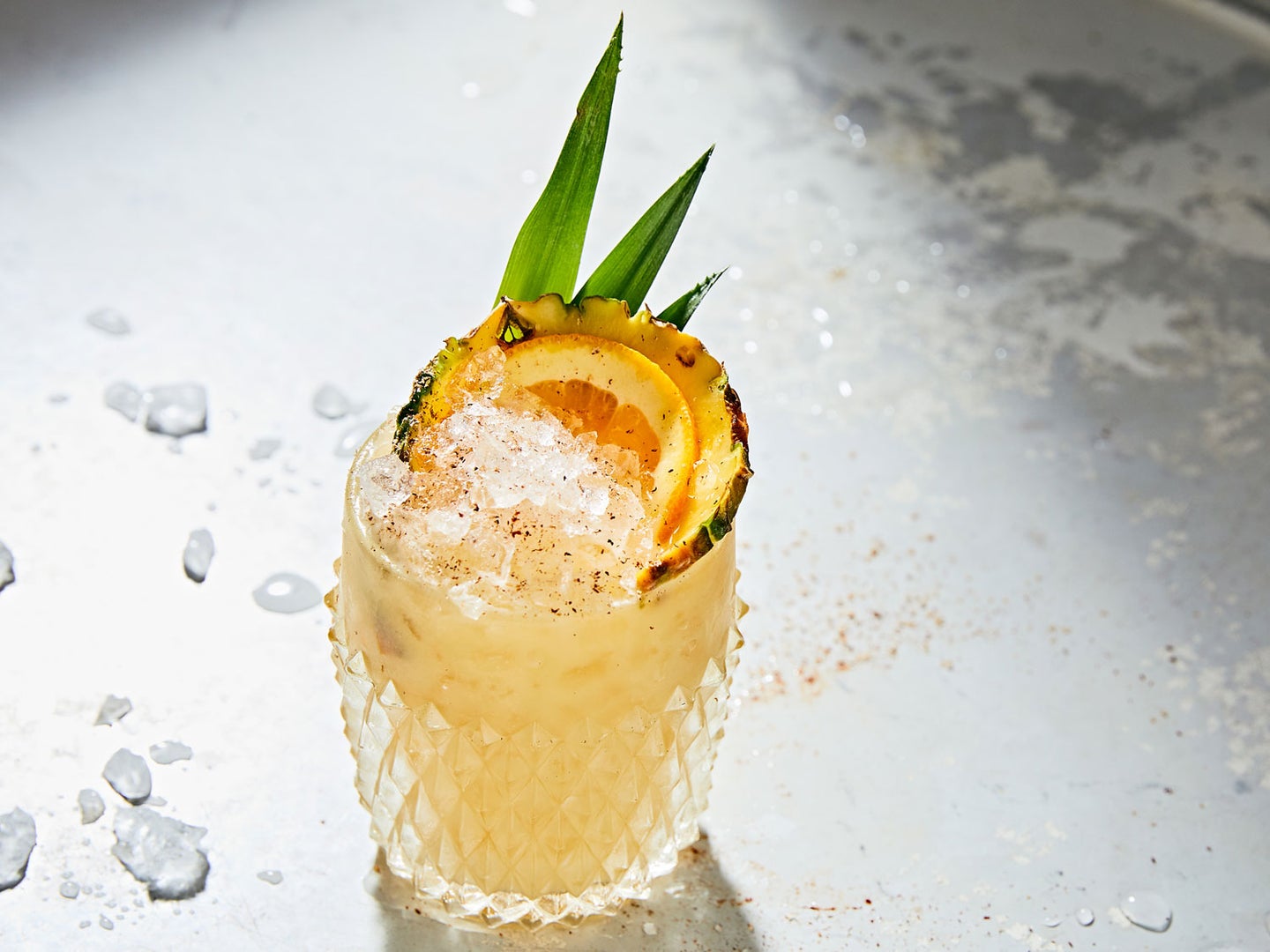 Very boozy and very well-shaken, this British Virgin Island classic gets a creamy frothy head similar to a flip or fizz from the addition of sweetened cream of coconut. While Pusser's Rum trademarked the name in the 1990s, it was the iconic Soggy Dollar bar on Jost Van Dyke that invented the Painkiller in 1970. Pusser's rum is a non-negotiable in the drink today; for the best results, look for their "Gunpowder Proof" (black label) bottle.
Featured in:
Equipment
Yield: makes 1 drink
Time: 5 minutes
Ingredients
4 oz. fresh pineapple juice
3 oz. Pusser's dark rum
1 oz. cream of coconut, such as Coco Lopez
1 oz. fresh orange juice
Lemon wedge
Lime wedge
Freshly grated nutmeg, for garnish
Instructions
In a cocktail shaker filled with ice, add the pineapple juice, rum, cream of coconut, and orange juice. Squeeze the lemon and lime wedges into the shaker, then add them too. Shake until chilled and frothy, 20-30 seconds. Pour into a chilled collins or rocks glass, garnish with freshly grated nutmeg, and serve immediately.