Recipes
Pikliz
A crunchy, French Caribbean slaw for topping bokit sandwiches.
Serves

makes 2 cups

Cook

10 minutes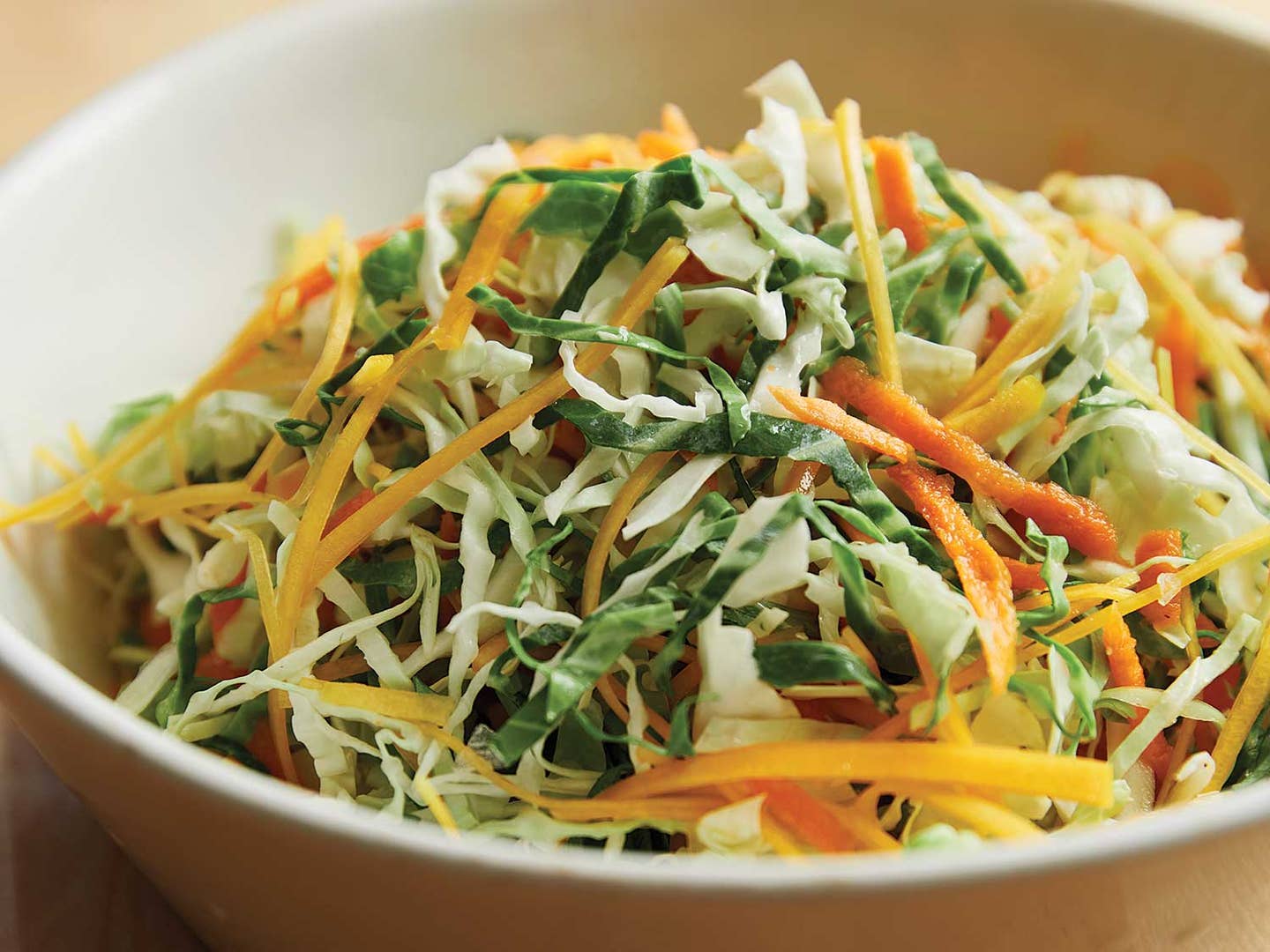 Chef David Drumeaux's undressed version of the Haitian ­coleslaw, pikliz ("pick-lees") adds freshness and crunch to every sandwich at Bokit Delux. Giromon is a type of winter squash ­popular in the Caribbean. Look for it in West Indian markets, or ­substitute another dense, sweet squash such as ­butternut or kabocha.
Ingredients
1 1⁄2 cups thinly sliced white cabbage
1⁄4 cup peeled, shredded carrots
1⁄4 cup peeled, shredded giromon (Caribbean calabaza), or substitute butternut or kabocha squash
Kosher salt (optional)
Instructions
Step 1
In a large bowl, mix together the cabbage, carrots, and giromon. Season lightly with kosher salt (if desired), then use immediately as a slaw or garnish for bokit sandwiches.