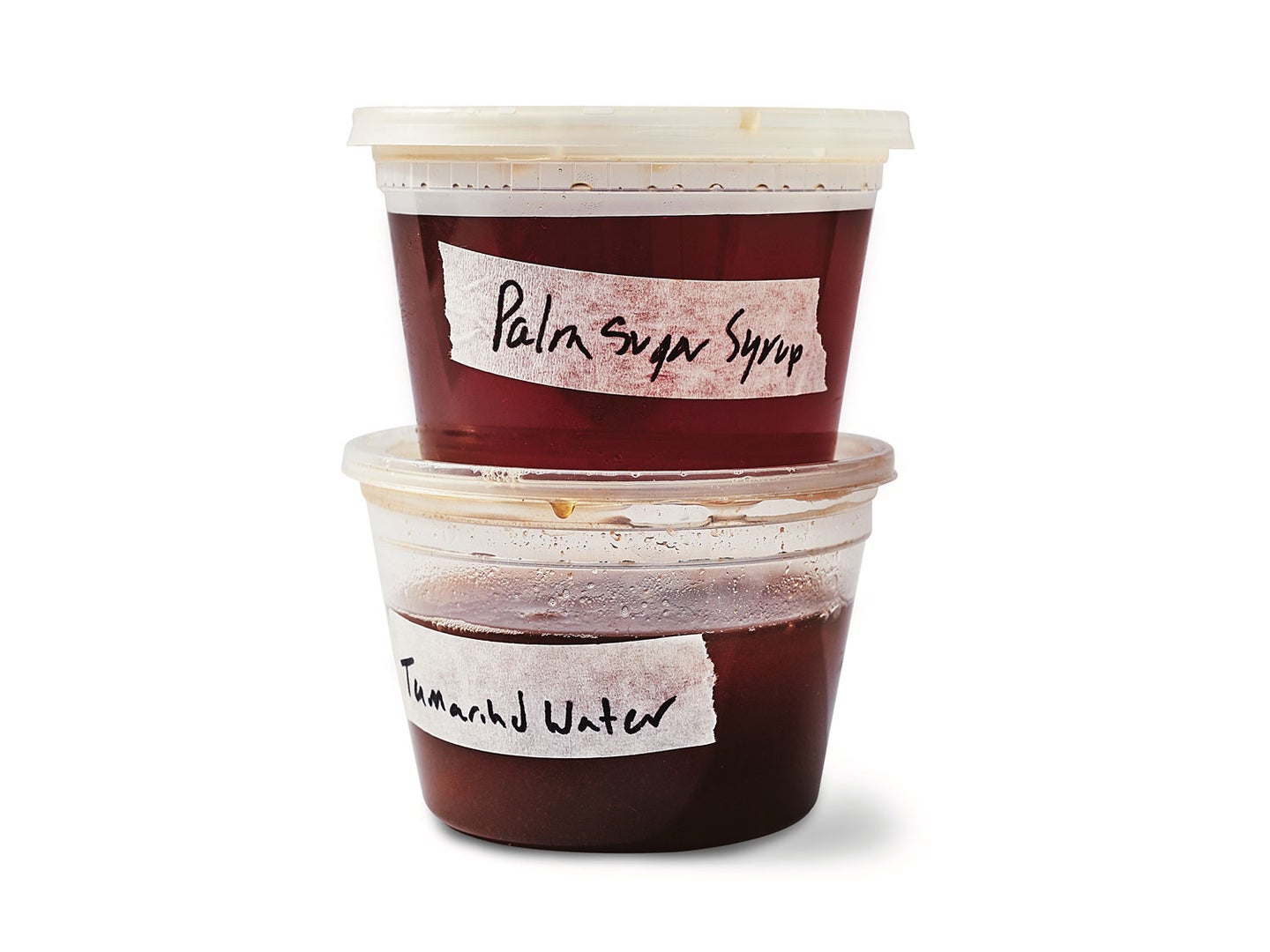 The sticky pulp of the tamarind fruit is popular in sweet and savory dishes, and beverages in tropical regions.
Featured in: How to Make the Real Pad Thai
Equipment
Yield: makes 1 1/4 cups
Time: 45 minutes
Ingredients
One 3-inch square (2 oz.) Thai or Vietnamese tamarind pulp
Instructions
In a small pot, add the tamarind pulp and 1¾ cups water. Bring to a boil over high heat, using a spoon to break up the tamarind as it softens. Immediately turn off the heat, cover the pot, and set aside until the tamarind is very soft and hydrated, about 30 minutes.
Use a whisk or spoon to mash and stir the tamarind mixture, breaking up any remaining large clumps.
Set a medium mesh strainer over a heatproof bowl. Pour the mixture into the strainer, pressing the solids to extract as much liquid as possible. (There might be pulp clinging to the outside of the strainer; add that to the bowl too.) Discard the remaining solids. Use or refrigerate in an airtight container for up to 1 week, or freeze for up to 3 months. Stir well before using.