The Best Stand Mixer for Every Cook
A stand mixer will help you conquer cooking's biggest challenges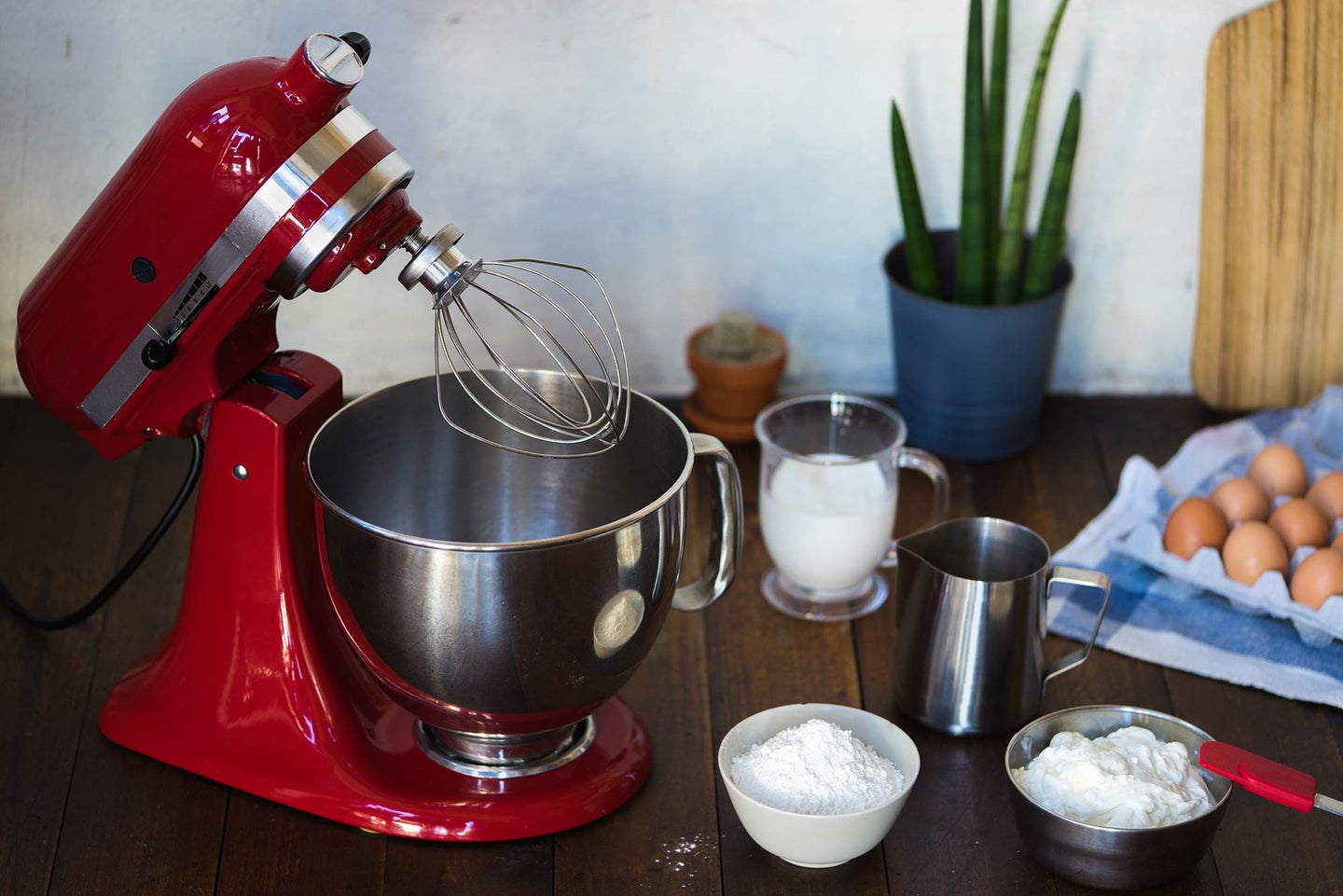 Most home chefs can cook a great meal with simply a good kitchen knife and a high-quality pot or pan. But when you're ready to advance your culinary skills, a stand mixer is a good place to start. When working with heavier mixes – bread and pasta dough for example – or when facing a task that requires repetitive whisking (whipped cream and meringues come to mind), a stand mixer is your best option. If you're thinking it's time to upgrade your kitchen tools, here are a few stand mixers we recommend.
KitchenAid is almost synonymous with stand mixers – its signature sleek design and art deco palette of colors is easy to recognize. But it's the powerful mixing action and bevy of available attachments that keep KitchenAid's customers so loyal. Mix, knead and whip your meal's ingredients with ease using the available 10 speeds of the power hub. This particular model also includes several useful attachments including a coated flat beater, coated flat dough hook, a six-wire whip and a one-piece pouring shield.
Cuisinart's mixer offers 12 speeds to let you choose from a gentle "fold" option to a super quick "whip" setting. It's available in white, silver and red, so it's ready to match pretty much any kitchen design. Accessories included are a dough hook, flat mixing paddle, whisk and a splatter guard with a pour spout. With optional accessories, your Cuisinart can become a pasta maker, meat grinder and even an ice cream maker.
This mixer from Aucma is a beast with 660 watts of power, six speeds (including pulse functions) and a handful of accessories. The head also tilters for easy access to the bowl.
This 3-quart mixer from Dash has many of the same features as fancier machines – six speed options, plenty of attachments – but it takes up much less space in the kitchen. It stands ready for kneading cookie dough, beating eggs or whipping up a frothy meringue.