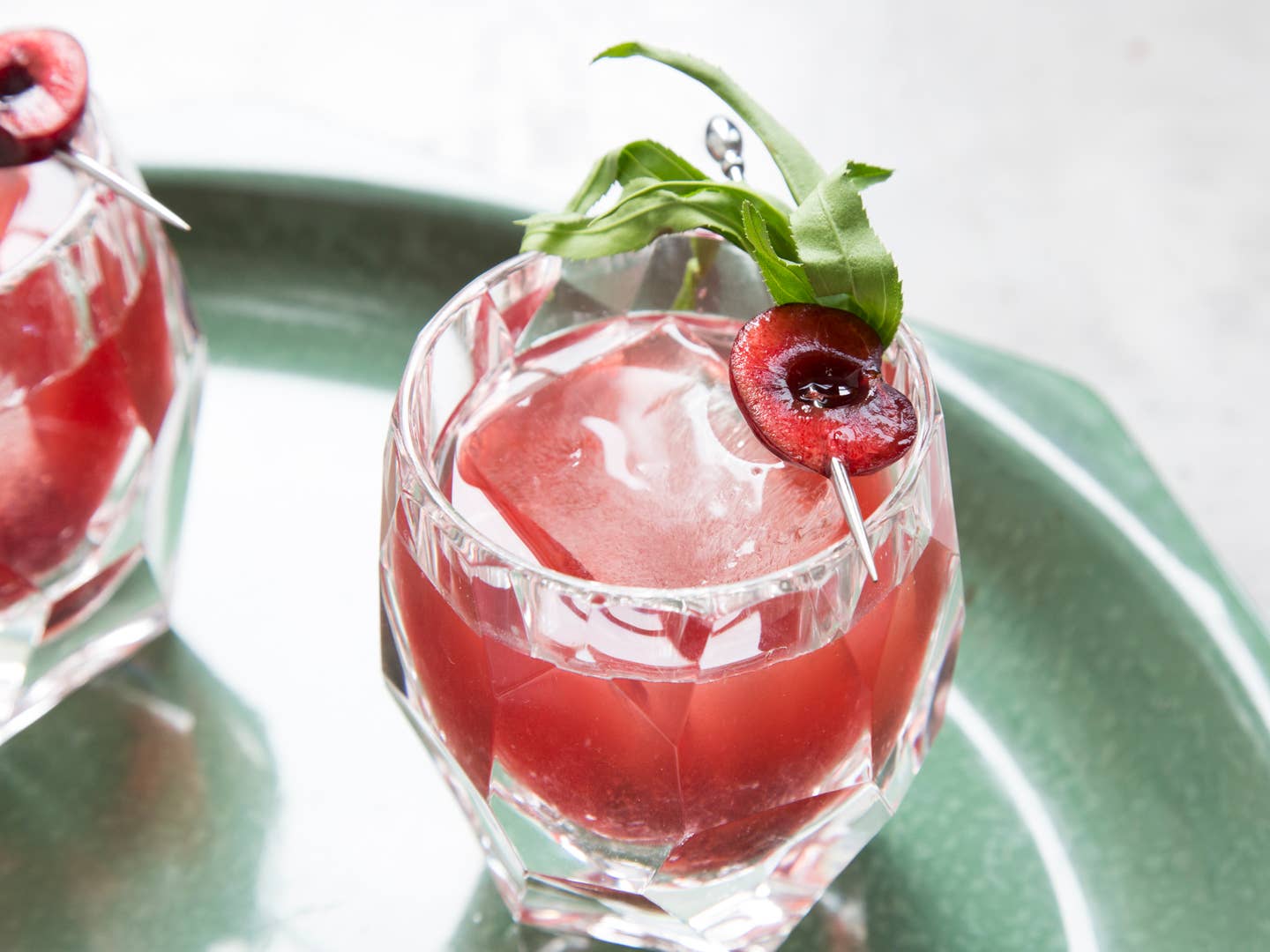 Drinks
Sweet Summer Cherries Deserve a Place in Your Drink
Emily Arden Wells of Gastronomista shares three exciting cocktails featuring the sweet stone fruit
Too often a cherry in a cocktail means a sickeningly sweet, factory-jarred, chemically-dyed garnish, thrown in as an afterthought.
Emily Arden Wells of Gastronomista sought to change that by mixing the sweet, juicy, summer fruit into three remarkably varied cocktails. They're enough to make us commit to cherry cocktail-making every weekend from now until the end of the season.
To make the roasted cherry old fashioned, Wells halves, then roasts bing cherries until they're soft—if available, she recommends grilling the cherries to add a smoky element to the finished drink. She then muddles the cooked cherries with Demerara sugar and splashes in house-made cherry-infused vodka, Angostura amaro, maraschino liqueur, and a wink of barrel-aged bitters. A tarragon sprig garnish adds a flush of fragrance, but Thai basil or lemon verbena would work just as well.
To make the two-ingredient shandy, she starts with a brandied cherry cordial and tops it off with hoppy IPA. Even if you're not a fan of beer, this one is a must-try. The sweet cordial is offset by the bitter bitter, which offers an effervescent finish that screams summer fun.
Finally, Wells takes on tiki with a frosty frozen concoction of coconut milk, cherry liqueur, roasted cherries, and both white and dark rums, finished off with a flaming cherry garnish. It's a cocktail, a dessert, and a party all in one.
Click through the slideshow below for the recipes.