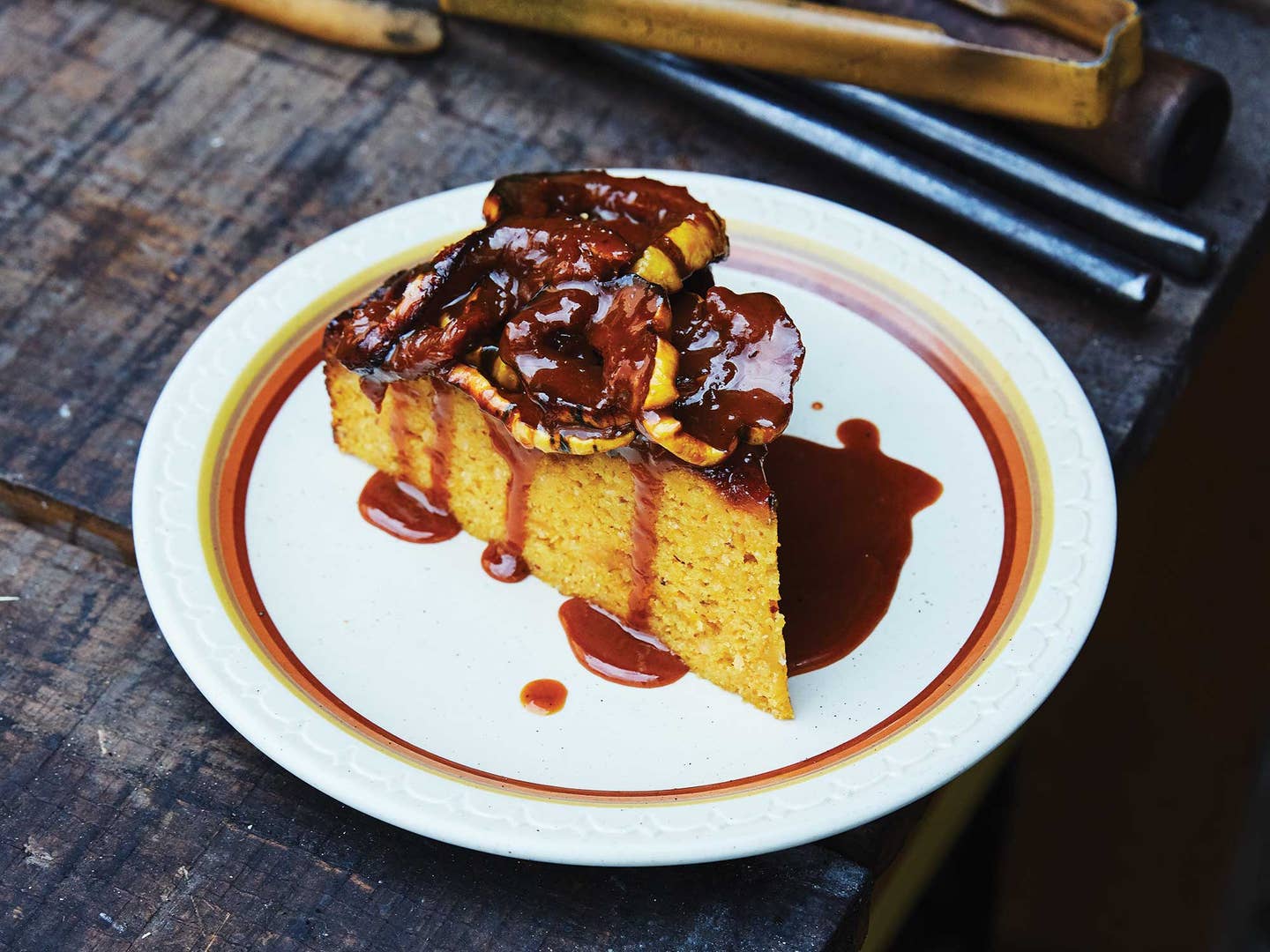 Recipes
Make This Sweet and Savory Squash Pudding to Get You Through the Weekend
Dessert, side dish, or both?
This recipe has all the good stuff: whole milk, maple syrup, apple cider. And one of our favorites: turbinado sugar. Never cooked with turbinado? It retains more of the molasses than white sugar, giving it a natural caramel flavor. A surprisingly perfect complement to the richness of delicata squash in this dessert-meets-side-dish.
Joe Beef's Red Morin says it's "kind of like yams with marshmallows," which makes us think, what could be better? The squash in this dish is poached with milk, making it extremely tender and flavorful even before mixing it with the other ingredients. That's the key.
Then you're re-cooking the squash in the caramel sauce made with the turbinado. Dare we say you'd even like this pudding if you're not the biggest squash fan. The delicata squash on top adds for an eye-catching garnish, though you can also serve with whipped cream or grated cheddar, depending on your preference for sweet or savory.