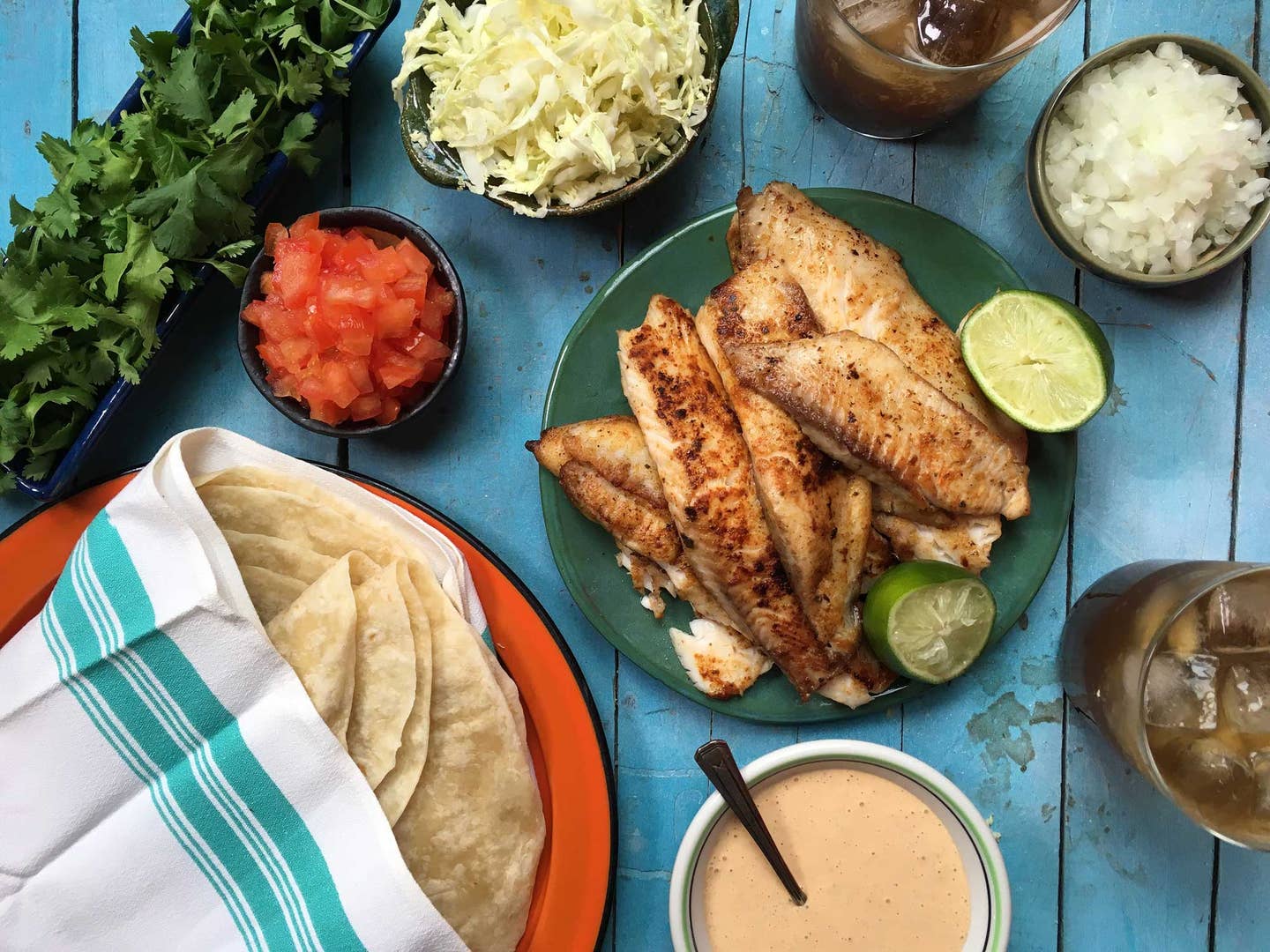 Recipes
The Two Tacos We're Making All Week Long
Because tacos aren't just for Tuesdays
We don't know who decided tacos are best on Tuesdays. Perhaps it's the minor alliterative factor, but we're pretty sure they were way off base. Just think about how many different kinds of tacos there are! Some of them come together in a snap, like our beer-battered fish tacos, while others, like carnitas, may require a few hours to braise but are well worth the wait. We're not saying you should eat tacos every night—but we're not going to judge if you do.
Carnitas, or "little meats" in Spanish, comes from the state of Michoacan in Mexico, but this version is right out of the Viva Taco bus (literally, a grey school bus) in Turlock, Silvestre, which writer Sara Deseran visited on a taco tour she took in 2015. It gets a special kick from the jalapeño pickling liquid in the pork braise. That, plus a little citrus juice, tenderizes the meat and keeps it from drying out.
If you ask us, fish tacos are synonymous with summer—they're light, fresh, and pair perfectly with a cold beer—but in the spirit of not limiting your taco consumption for any reason, we're going to go ahead and say you should make them no matter how nice it is outside. Our version is beer-battered, so your tacos will fry up golden brown and lightly crispy. Shredded cabbage and thin slices of red onion will add a bit of crunch and zest. Serve with a squeeze of lime and any beer you might have had left over from the batter.