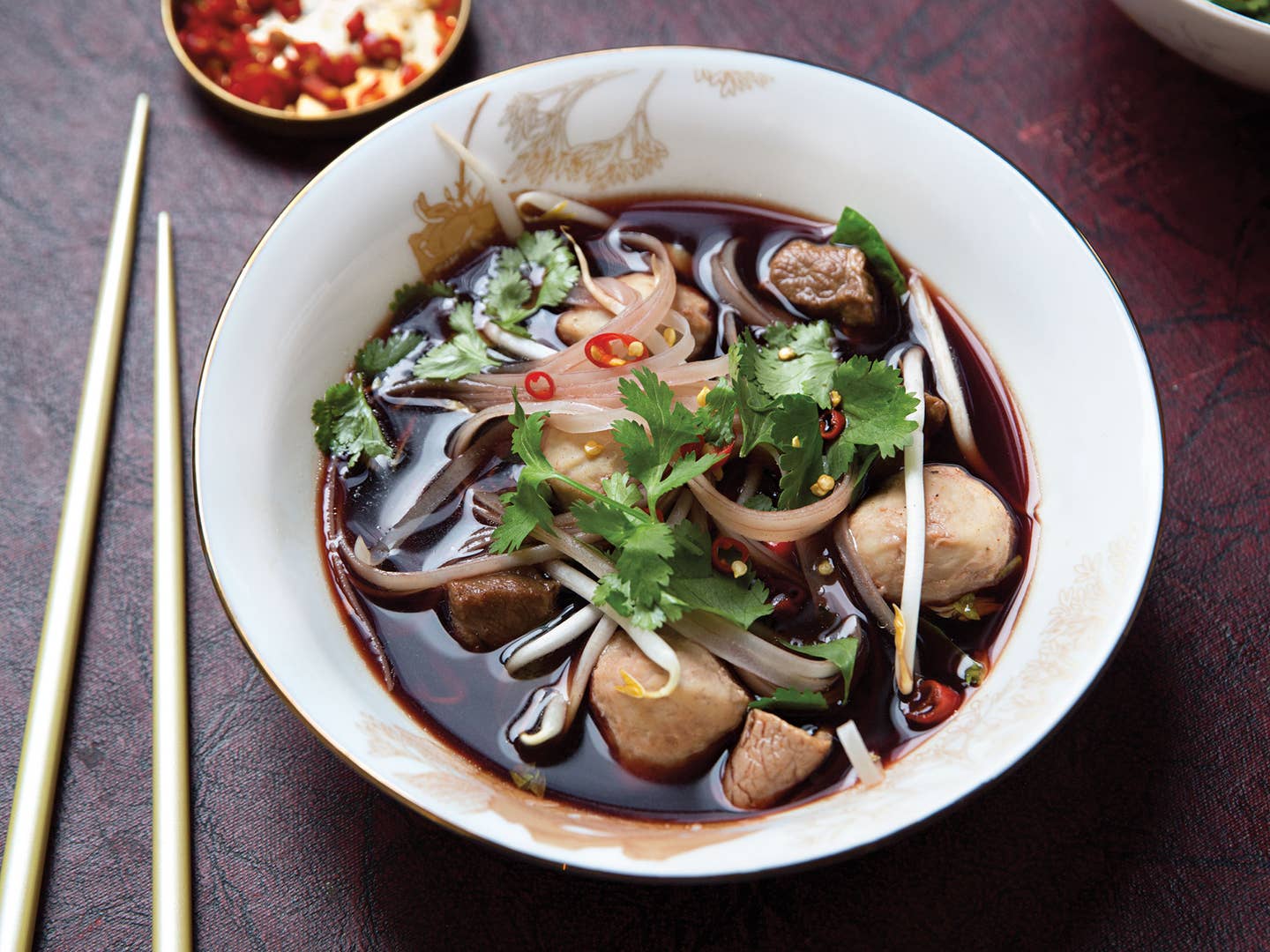 Techniques
Make Thai Boat Noodle Soup to Fall in Love With Blood
This spicy crimson soup is just the thing for winter
When the dead of winter starts to settle in, we want soup. But not just any soup—one that will warm us up to the core. Maybe your New Year's resolution was to experiment in the kitchen. If that's so, we'd like to introduce you to this seductive Thai Boat Noodle Soup, which gets its rich color from a dash of pig's blood before being served.
Once you get past that first-time-cooking-with-blood factor, you'll find that adding the crimson stuff not only gives the soup an eye-catching appearance, but also mellows out all the spiciness going on in this bowl. Be sure to ask your butcher for help with the ingredient and know that substituting beef blood is fine.
The best thing about making this soup, which is a variation of a soup served at Andy Ricker's Portland, Oregon, restaurant Pok Pok, is the simplicity of the two-step process. Just make the broth, make the soup, then combine. But don't forget the splash at the end; it makes for a dinner party dish your guests won't easily forget.