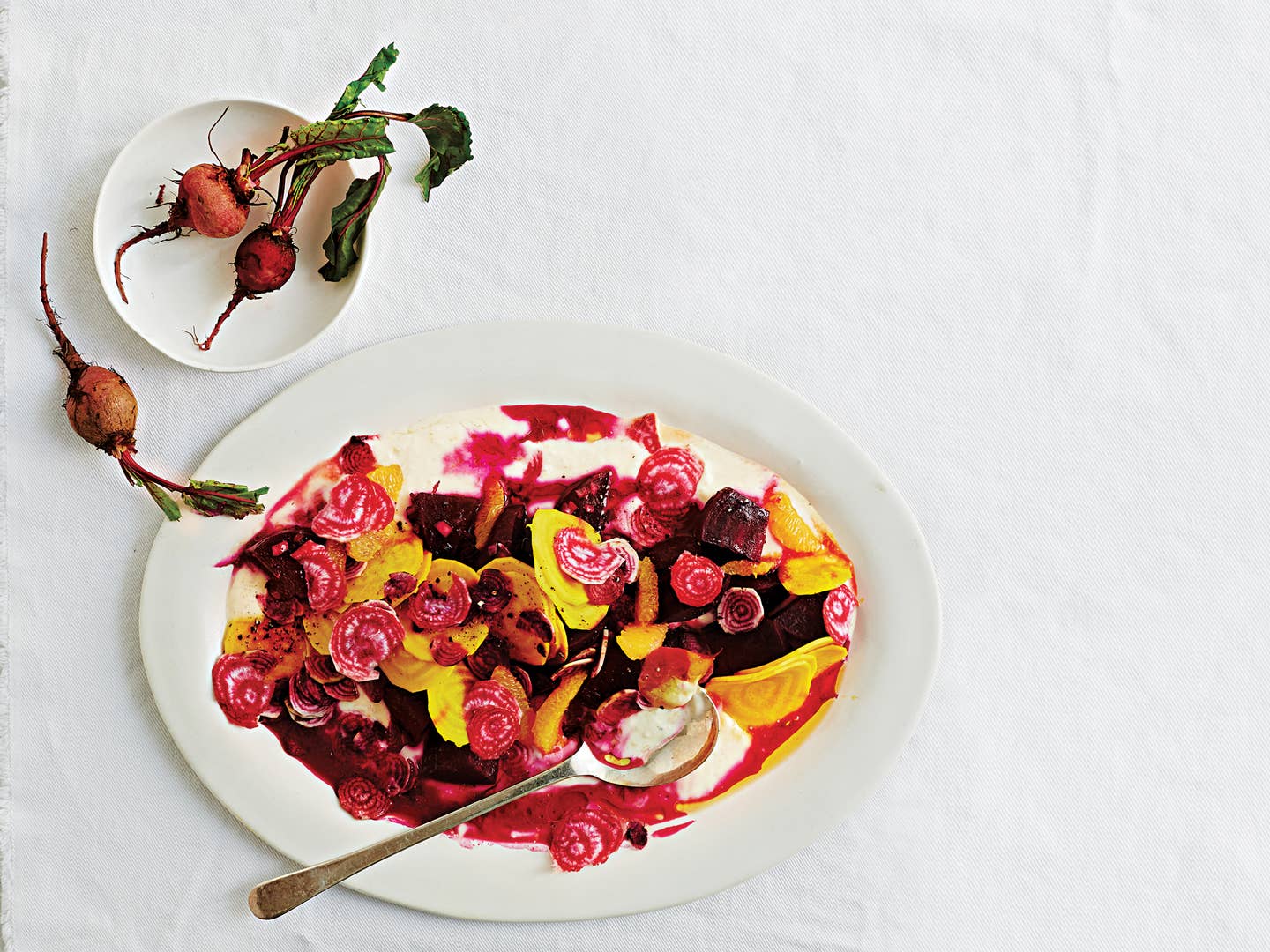 Recipes
This Pretty Beet Salad is Anything But Basic
Three types of beets all swirled in yogurt—no goat cheese and arugula here
It seems that every restaurant menu these days has some sort of beet dish on it, and there's a good chance that dish has a few different types of beets on it for a rainbow of root vegetables beyond the usual crimson. This pretty technicolor dish is the perfect way to go beyond your beet standards—not only are there three beet varieties, but the beets are featured three ways; it's up to you to decide which preparation is the most tasty.
The oranges and the yogurt lend a tartness to the dish that counteract the earthiness of the vegetables. And the colors of this dish are eye-catching, to say the least. To keep them that way, be sure to wait to combine the ingredients until just before serving so the red beets don't from stain each other.
Prepare this dish for your friends, and they won't be able to resist posting a picture of it. If you're missing the carbs, feel free to serve with fresh pita or naan and guests will want to pile the beet salad on top. No matter how you serve it, just be willing to give beets a chance.