Give Your Grilled Chicken This Blueberry Upgrade Tonight
A fruity sauce better than any bottled barbecue stuff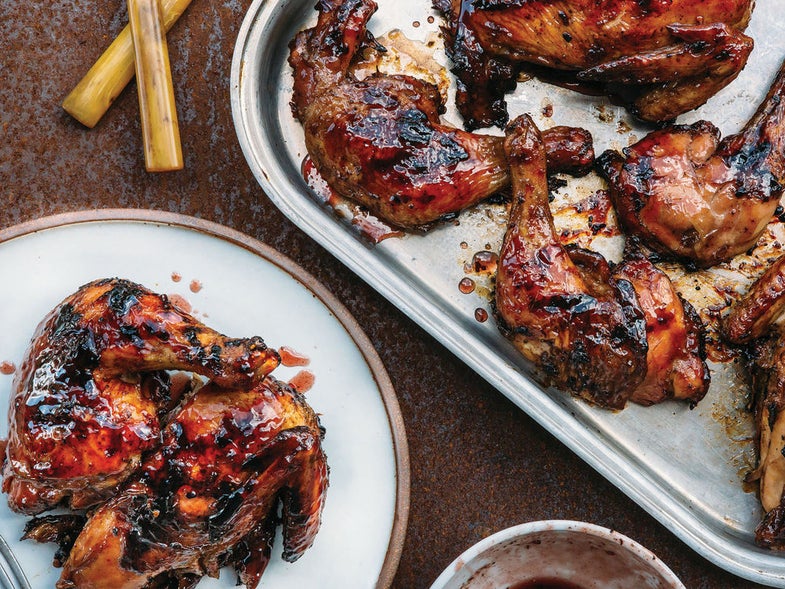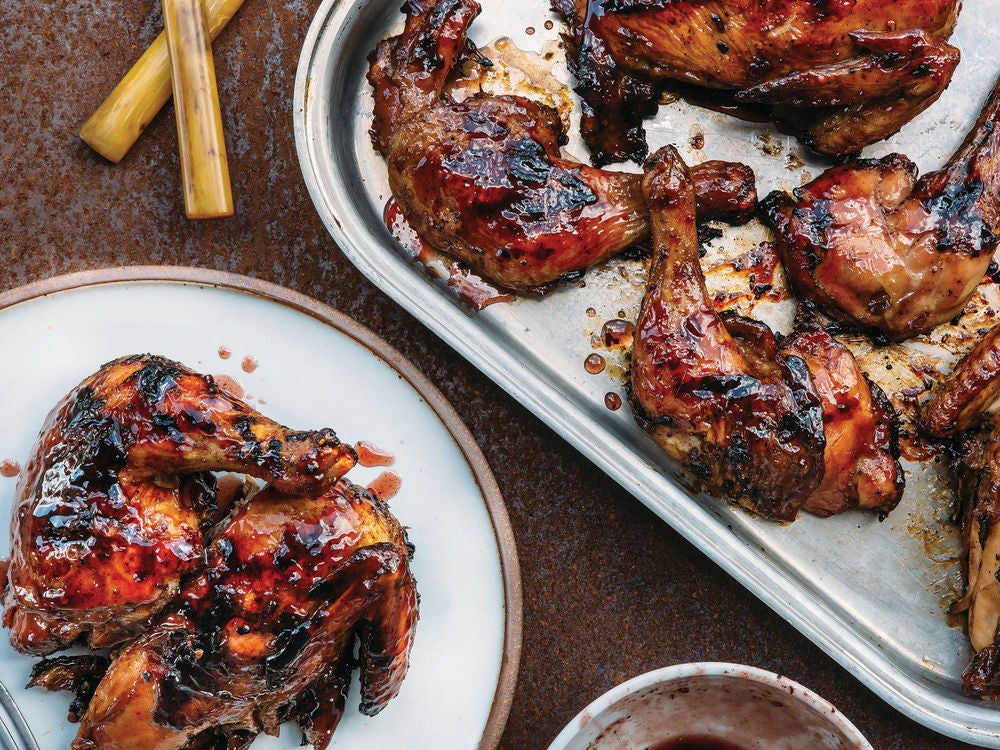 Blueberries are at their peak right now, and they're good for plenty more than eating out of hand or baking into a pie. Another idea to try: barbecue sauce. Really!
North Carolina chef Vivian Howard cooks down blueberries with apple cider vinegar, chile flakes, sugar, cinnamon, and bay leaf to form a glaze that she paints onto grilled chicken. The berries add more than sweetness—their dark, fruity flavor works surprisingly well for a caramelized sauce that adds a nice crust.
If you end up with extra blueberry sauce, use it to make a refreshing summery cocktail or two. You can even turn it into your next salad dressing. In case you want to save it for later to rescue you from the berry dearth of winter, it keeps for months in the fridge.
Get the recipe for Vivian Howard's Blueberry Barbecue Chicken »