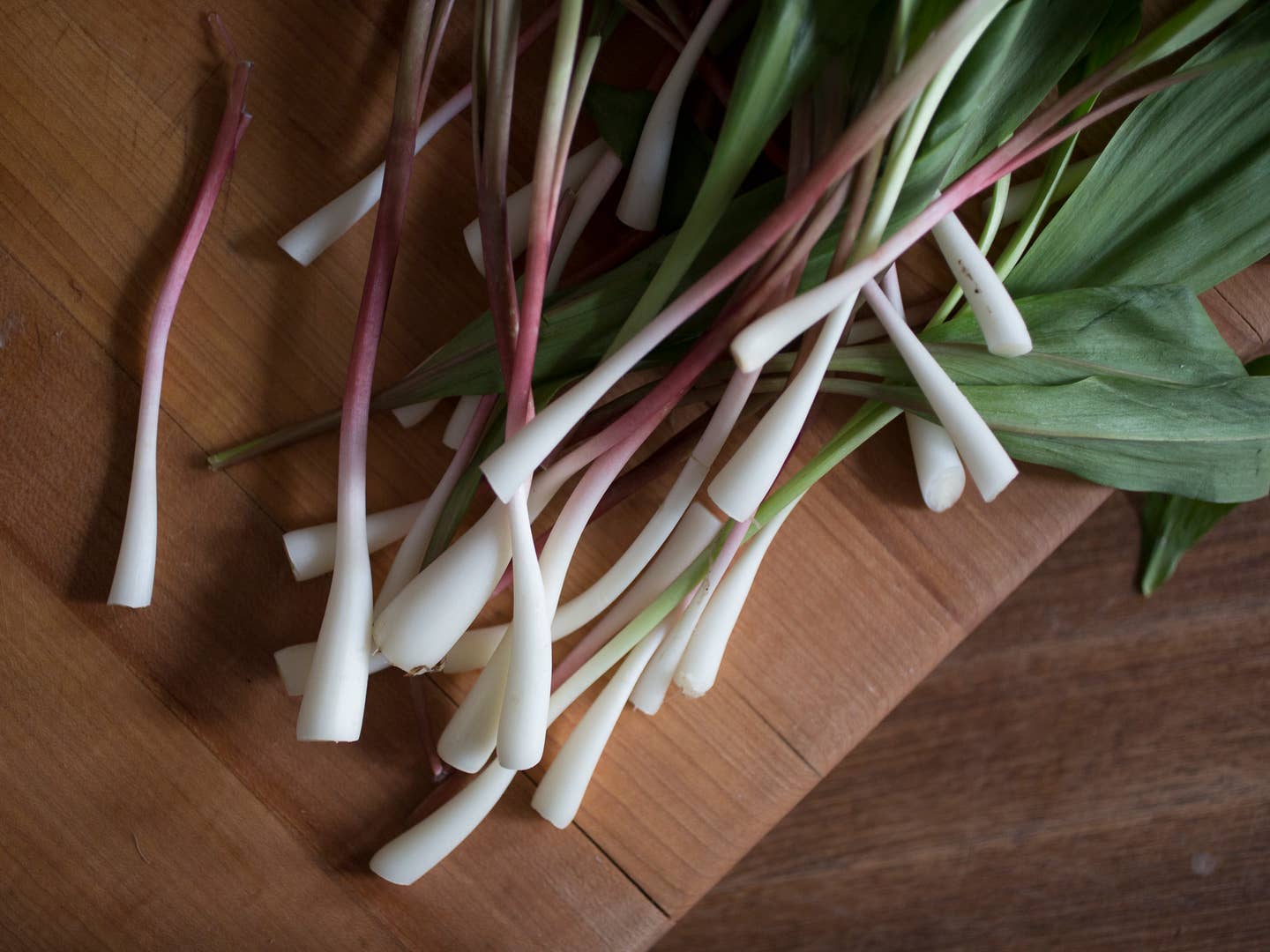 Recipes
What to Cook This Weekend: Pre-Gaming for Spring
Get ready for the haul of ramps, rhubarb, and asparagus with a bowl of matcha
Spring is technically here, but there are few full-blown signs of it. The days are still mostly cold, and the farmers market is still mostly full of roots and stored apples. Overwintered greens have started to pop up (and that's very exciting!), but we've got weeks to go before asparagus and ramps and rhubarb arrive. My anticipation is high, but I'm happy to practice patience: Good produce is worth the wait.
In the meantime, I'm getting into spring with tea. Ippodo, a Kyoto-based tea company and one of my favorite sources for tea, just released a special spring matcha. The packaging is cute enough to brighten any day, and the matcha is especially lovely.
I recently had the chance to meet the director of Ippodo, Masakazu Watanabe, who told me about springtime in Kyoto, and introduced me to a tradition I'm planning to take up:
"The spring brings the cherry blossoms, of course, which is a very big deal in Japan. Kyoto is very known for the cherry blossoms. This is a time when people are getting out of the house and people are making and drinking matcha together again. It's traditional to make matcha under the cherry blossoms."
Doesn't that sound dreamy? This tradition of drinking tea under trees, or out in nature, is known as nodate. It doesn't have to be a formal ceremony, but it can be if you like. I don't have any cherry blossoms nearby, and it's still a bit too cold to sit outside, but I'm making the most out of what I've got. For now, I'm whisking up matcha and drinking it windowside, next to potted plants. As soon as it's warm enough, I'm heading outside. I imagine these outdoor tea ceremonies will be more than enough to hold me over until the spring produce arrives.