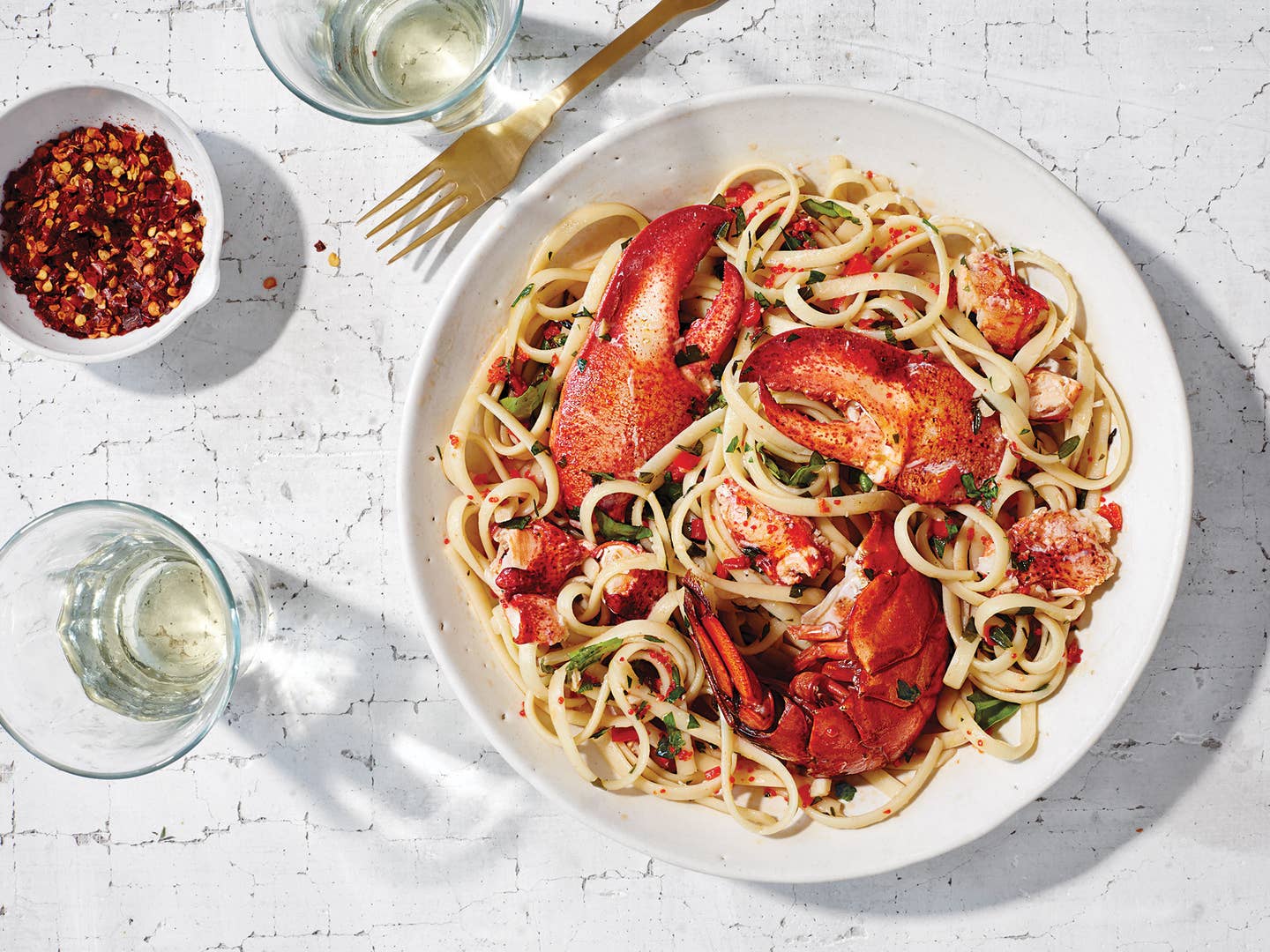 Recipes
What to Cook This Weekend: Summer Adventures With Lobster
"Summer is another country," someone smart once said to me. Where he came from winter seemed to last just shy of eternity and each day of summer was experienced as a brief, happy miracle.
I like traveling to places that take their summers seriously, where the glorious reprieve from darkness and cold makes folks feel worshipful toward the sun. Scandinavia with its nightless midsummer is like this. Montreal, between blizzards, is too. Even closer to home, the ideal (read: lazy) summer day can sometimes seem like a destination that's hard to reach. Busy routines are tough to shake. Scheduling purposeful nothingness is always harder than it should be. Getting out of town helps. Going somewhere with the family—somewhere there's a body of water to gape at or jump into, a house with a kitchen that's nice to cook in, a yard with a grill—that's best of all.
This summer, I'll be heading back to the North Fork of Long Island, where we've managed to borrow or rent little places for the last few years. The kids will chase minnows and each other at the pebbly, imperfect beaches. We'll buy some fresh-caught bluefish to grill and local rosé to drink all day. We'll eat ice cream in the car and take naps and everything will take on the slow rhythms, the comforting contours and low-expectation satisfaction of perfect days spent doing nothing together. That's the plan anyway, the goal. A little discovery is welcome, in moderation: a new clam shack to try, a different winery. But familiarity is central to the mission. And cooking—for and with and around each other—is always part of the recipe.
Test kitchen Stacy Adimando's call to "(Re)Consider the Lobster" calls to mind a dish I first encountered in an old issue of this magazine: the spaghetti all'astice (spaghetti with lobster) made by the proprietor of a winebar in Venice called Mascaron who posed on the cover of Issue No. 38. Like a good reader, I tried it first at the restaurant in Venice and then made it myself at home. And I've been making it at least once a summer ever since. It's like a signpost that says: SUMMER IS THIS WAY. We'll be glad to see it again.