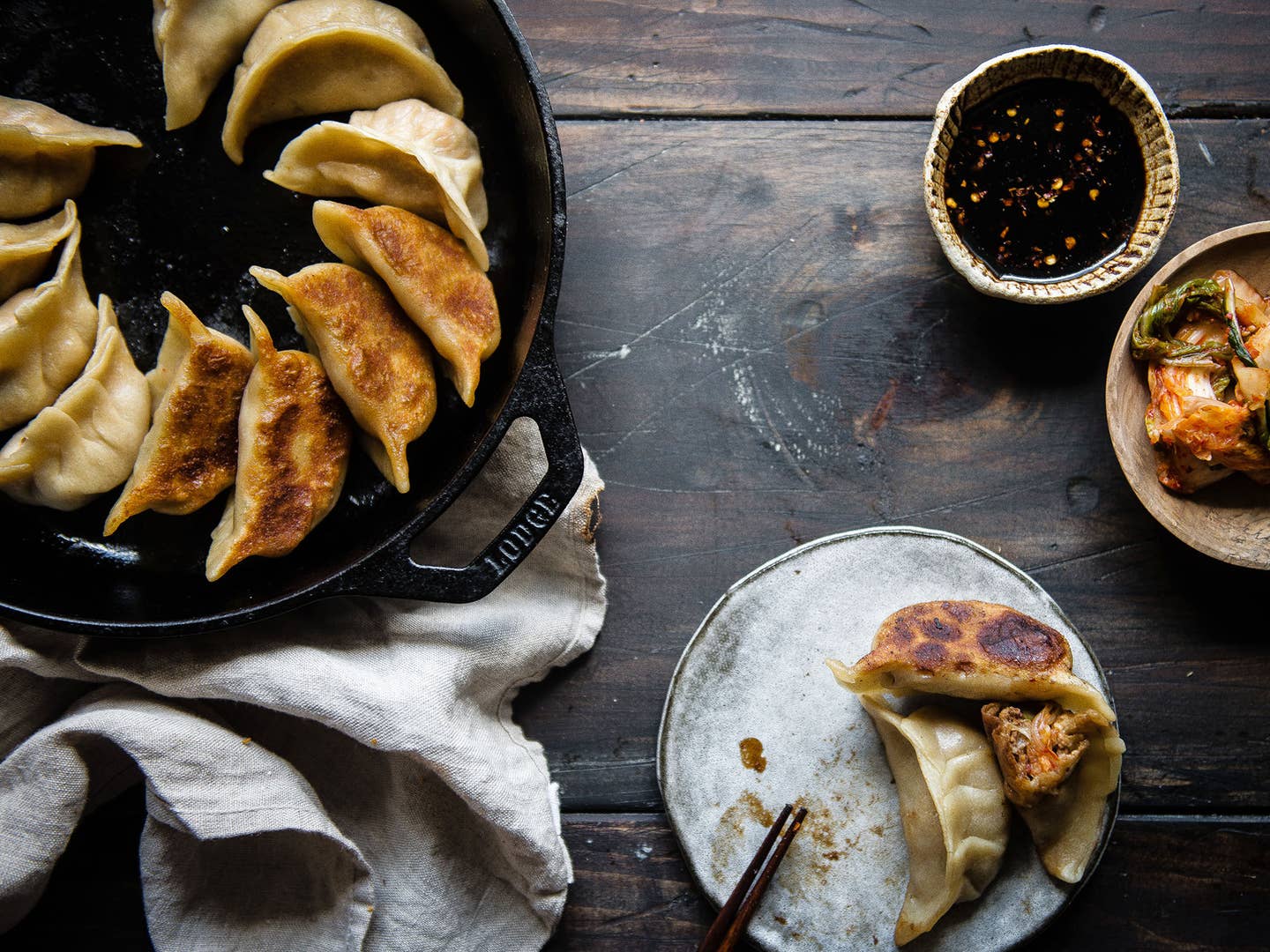 Recipes
What to Cook This Weekend: The Joy of Dumplings
A few weeks ago, I had a long day (has anyone else had some of those lately?) and wanted something stupidly satisfying that wasn't just some form of carbs and cheese—a winning combo that I'd indulged in too much that week. I thought back to my first night ever in Tokyo a few years back.
Every time I felt the crush of transpacific jetlag, which is akin to coming down from drugs, I was lifted up again by the newness of the city: the profusion of neon, the sidewalk punk rockers screaming into microphones, the way large crowds seemed to gracefully move with order. There were enough of these novel thrills to carry me well into the morning. At least three dinners sustained me, none more memorable than a simple pile of six gyoza, from a yakitori in Harajuku, that let out an audible crunch! upon first bite.
I must've had over 100 crispy gyoza during my week there (and the following year, when I returned for an eating binge over Thanksgiving) but, for some reason, I'd never thought to make them at home.
You could assemble the dumpling dough from scratch, using the recipes below, but as we've already established, I had had a long day and was tapped. Instead, I did as some gyoza shops in Tokyo do and bought a big bag of frozen ones—filled with lemongrass and veggies—from the store.
Instead of just plopping them onto a skillet, I steam-fried them, which takes maybe 10 minutes longer and tastes at least 10 times better: you do one 2-3 minute round in a bit of oil until the bottoms are golden brown, pour water directly into the pan until the dumplings are half submerged and cover for eight minutes, then one more quick round of frying with the lid off.
Did they taste as glorious as the ones I'd inhaled at 4AM that night? Of course not! I'm not even sure that is possible, since I'll never have the seasoning of a virgin romp in Tokyo again. But they may have brought out a smile just as wide.