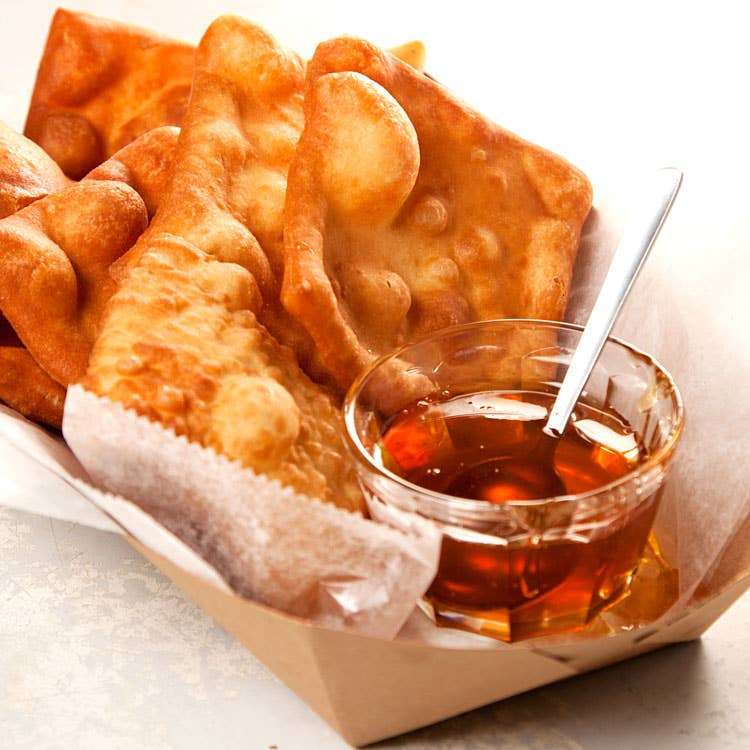 Recipes
What to Cook This Weekend: The Hunt for Hatch Chiles
A landscape straight from O'Keeffe's sketchbook
Last weekend I was lucky enough to attend the Hatch Chile Festival in Hatch, New Mexico. It's gorgeous there; between the vibrant colors and the occasional abandoned buffalo skull, you're walking around an O'Keeffe painting. I was there on assignment, shooting a story abut the region's eponymous chile, and why it might possibly be the greatest pepper in the world. So of course I had to sample as many as I could, from warm and sweet to so blisteringly hot they made me shout out in pain.
That moment of embarrassment hasn't steered me away from my new-found love of the New Mexican staple. Over the weekend I tasted the roasted chile in guacamole, queso smothered all over fries, ranch dressing, and scrambled eggs at breakfast. New Mexicans use hatch chiles to top off Frito pies, add a kick to margaritas, and spice up a milkshake (don't miss the version at Sparky's). I brought home tons of powdered dried red chiles and can't wait to put them to work in this red chile and pork stew.
On my way to the airport on my last day in town I ate at the Church Street Cafe in Albuquerque. The tables are decked out with honey packets, and I didn't get why they were there until the end of the meal when the server dropped off a pile of hot, fluffy sopaipillas. You take a small bite off the corner and fill them with honey. I'll definitely be making sopaipillas this weekend as I reminisce about New Mexico's tongue-numbing peppers and tear-inducing scenery.