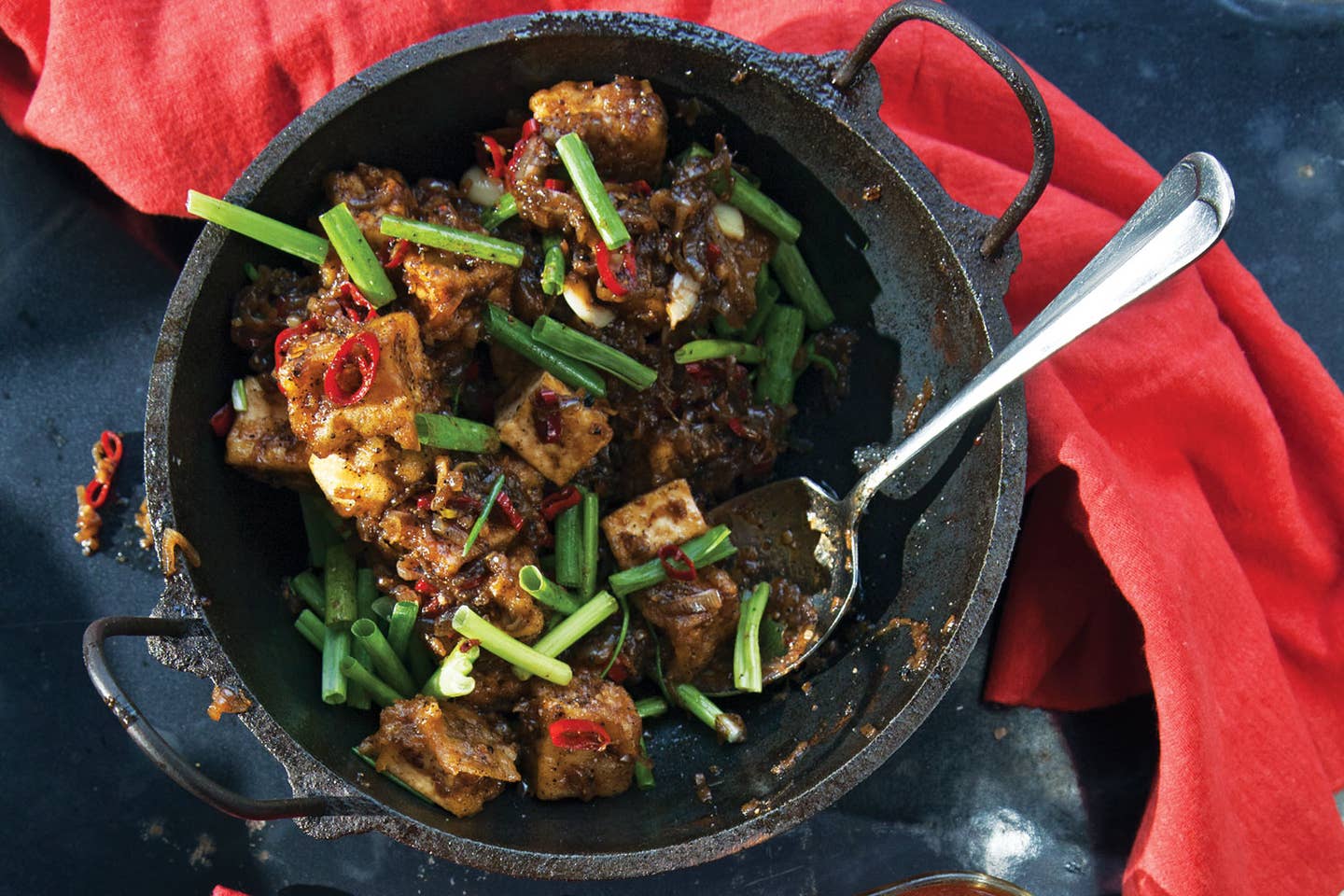 Recipes
What to Cook This Weekend: A Vegetarian's Delight
From time to time, I entertain the idea of becoming a vegetarian. I love my vegetables and tofu. I always think I could do it easily. But, I just love burgers too much.
It helps when you're teetering, thinking about taking the leap, to have someone give you a gentle push. I began the new year in Taiwan. There, I lived with my master, a buddhist who strictly adhered to a vegetarian diet—so naturally, I did too. If that was a push, I didn't feel it at all.
I free-falled my way through some of the best vegetarian cuisine I've ever had. I had no idea I was falling in love so fast. Simple, pure, and elegant vegetarian food dotted the entirety of the island nation. Tofu, cooked a thousand ways are kissed with some of the cleanest tasting sauces ever made. More kinds of mushrooms than I knew existed cooked in more ways than I knew possible. Some were so close to chicken, I could hear them wake me in the mornings. These vegetables, divinely crisp and fresh, were good enough for mountain gods. I found no shortage of vegetarian cuisine to expand my idea of what it means to "limit" oneself to eating healthy. I have never felt healthier in my life. It was as if a fog had lifted from my core.
Yet, I still had plans to eat a burger when I came back to the states. When I came back, my body happily replied a hearty "no." It seems I am to be a vegetarian for a little while longer while my body adjusts back. No one told me that just two weeks are enough to lower your stomach's ability to process meat to near-zero. Which is okay. It gives me a chance to really learn the craft of making vegetarian food the best it can be. It's a simple task. Take fresh, clean ingredients, and do the best you can do. Not so different from the cooking philosophy prevalent in so many restaurants today.
Even more simple—start with one ingredient. For me now, it's tofu. Before Taiwan, I only ever really made mapo tofu. I'm starting with the bolder flavors—tofu spiced with black pepper or tossed with bitter melon. The beautiful thing about it is just how large the range of cooking with it can be. Tofu, as all ingredients Taiwan has shown me, is endless optimism.