Savory Apple Recipes
Apples are as delicious in savory dishes as desserts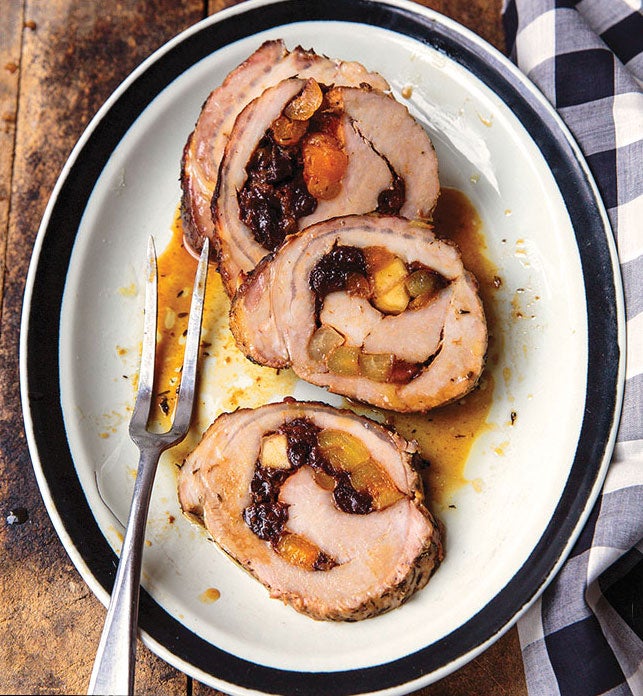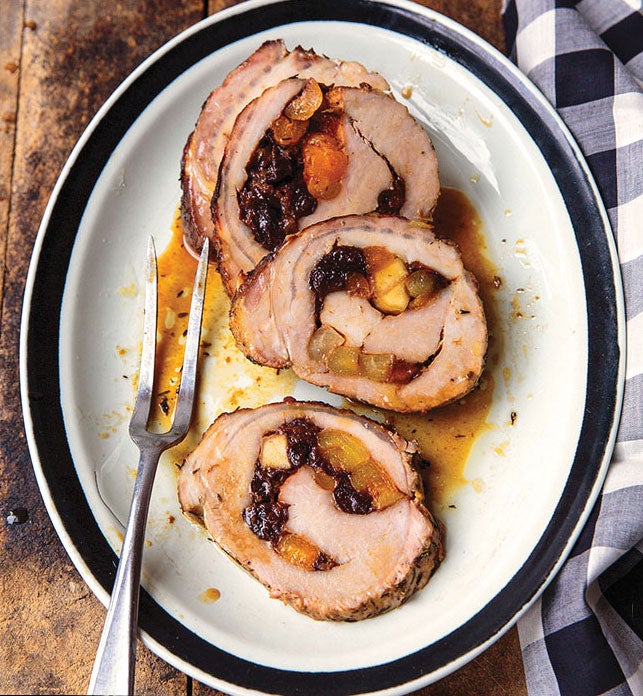 When it comes to cooking, apples are mostly closely associated with desserts like pies and crisps. However, their sweet-tart flavor also lends itself to savory dishes. From salads to stuffed pork, we've rounded up our favorite savory apple recipes.
Cut into matchsticks, fresh apple can add crunch and fruity tartness to a variety of salads. Fuji or gala apples work well in a kohlrabi and watercress salad with a sumac-infused yogurt dressing. Granny smith apples are a good choice for a Waldorf-style Brussels sprouts salad with guanciale.
Pairing apples with pork is a classic combination. Try them in the Saxon dish székelyalmás, or pork with a marjoram-scented apple and cider cream sauce. Red Holland chiles give the dish just enough heat. Or try wrapping pork loin around sinner stuffing, a decadent mix of apples, dried apricots, and prunes doused in bourbon.
Apples are a fall fruit, so it makes sense to incorporate them into your Thanksgiving dinner. No Thanksgiving is complete without stuffing. Apples add a touch of sweetness to our simple sage and sausage stuffing. For a twist on a traditional cranberry sauce, try our sweet-tart apple cranberry relish with sautéed garlic and onion. Of course, the centerpiece of a Thanksgiving table is the roast turkey. We incorporate apples into turkey three ways—we roast the bird with them and use apple cider and brandy in the gravy.
Find all of these dishes and more in our collection of savory apple recipes.