Stale Bread Recipes
Never waste stale bread again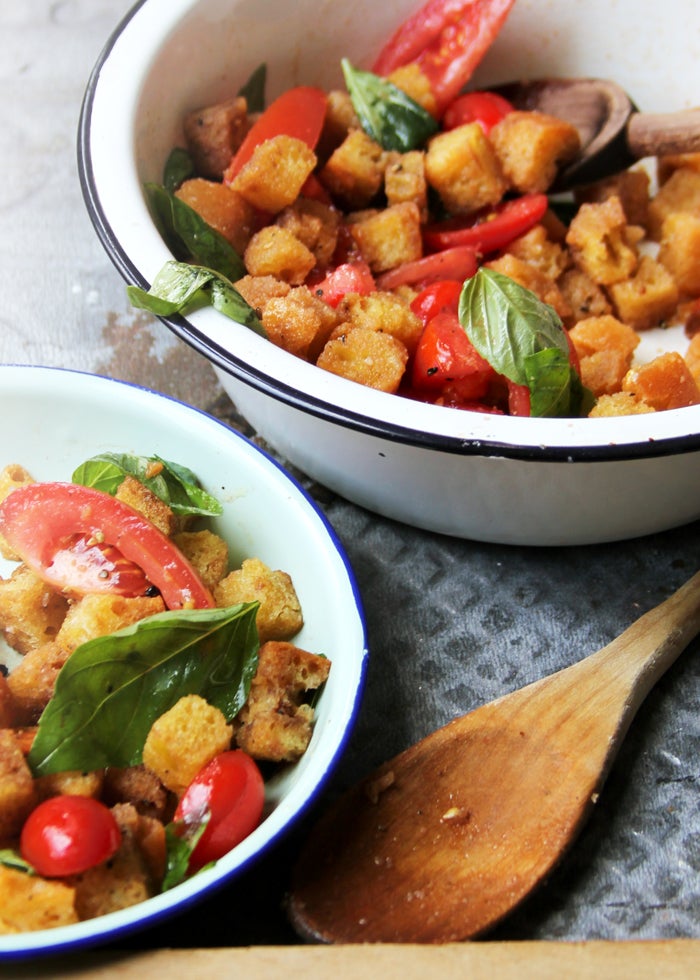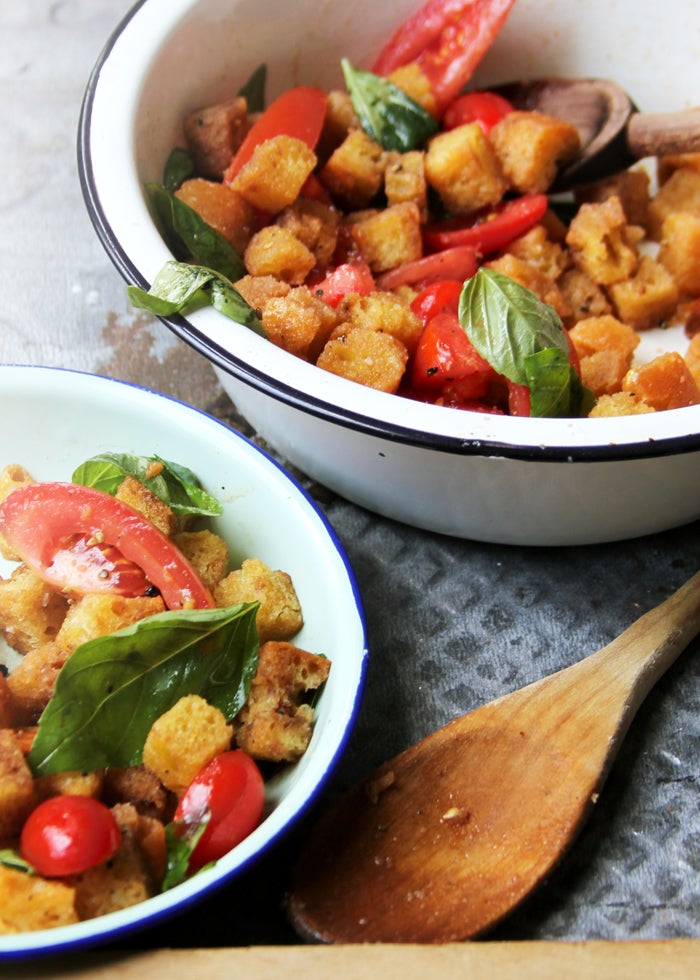 A loaf of bread has a short shelf-life—after just a few days, it can go from fluffy and airy to rock-hard and inedible. Fortunately, there are plenty of ways to make day-old bread delicious again. Toasting, grinding, and soaking are all good for using up yesterday's loaf. Keep old bread from going to waste with these stale bread recipes.
Mixing cubes of stale bread with butter or oil and baking them turns them golden brown and crispy. They can then be used to make panzanella, a versatile bread salad. In summer, make it with fresh tomatoes and basil. The salad is a great match for pesto-rubbed grilled chicken. In autumn, you can make panzanella using ingredients like arugula, pine nuts, and cranberries.
Gazpacho is a traditional Spanish soup made of raw vegetables and thickened with stale bread. In Andaluz, it's made with the ripest tomatoes you can find, puréed with cucumbers, garlic, sherry vinegar, olive oil, and bread. While the red Andalusian gazpacho is the most famous variety of the soup, we love making white gazpacho with macadamia nuts or almonds.
Cooking pieces of stale bread in a mixture of eggs and cream turns them into a custardy pudding. It's often a dessert dish, as in our sweet banana and dark rum bread pudding. Savory bread pudding is great too, though—try our version with sautéed leeks and parmesan or wild mushrooms and Gruyère.
Never throw out old bread again thanks to these stale bread recipes.