Bok Choy with Black Mushrooms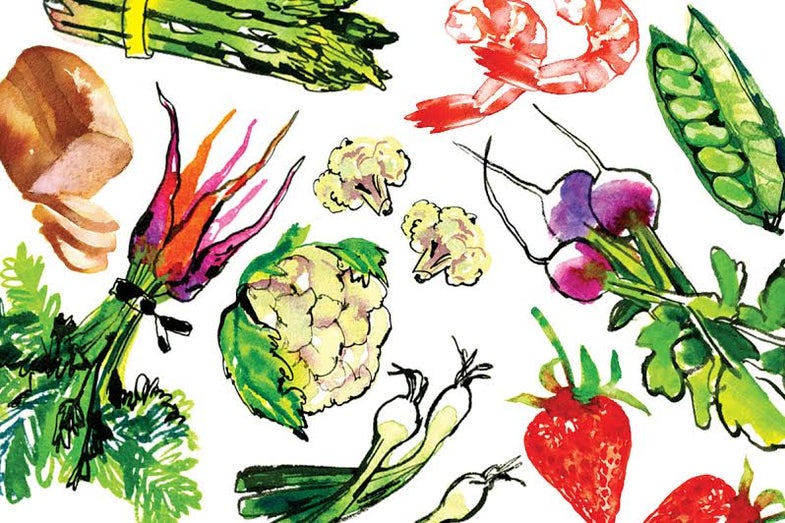 Chinese dried black mushrooms are shiitakes. Some Chinese cooks prefer the darker, thicker caps because they feel they taste better.
Yield: serves 4
Ingredients
12-16 Chinese dried black mushrooms
4 Tbsp. peanut oil
3 Tbsp. chicken or vegetable stock
2 Tbsp. shaoxing (Chinese rice wine)
2 Tbsp. oyster sauce
1 lb. very small bok choy, trimmed and washed
Salt
Instructions
Soak mushrooms in a medium bowl of hot water, covered, until soft, about 1 hour. Remove from soaking water and trim off stems. (Discard water and stems; see Snipping Shrooms.)
Heat 2 tbsp. of the oil in a wok or large nonstick skillet over high heat. Add mushrooms and stir until well coated, then add chicken stock, shaoxing, and oyster sauce, and stir to combine. Reduce heat to medium, cover, and cook until tender, 5-7 minutes. Transfer mushrooms and sauce to a bowl and set aside.
Return wok to high heat, and add remaining 2 tbsp. oil. When hot, add bok choy and a few pinches of salt. Stir-fry for a few seconds, cover, and cook, stirring a few times, until bok choy is just tender and translucent, about 3 minutes. Return mushrooms and sauce to wok, and cook until just heated through, about 2 minutes. Arrange bok choy on one side of a serving platter and mushrooms on the other, and spoon sauce over vegetables.