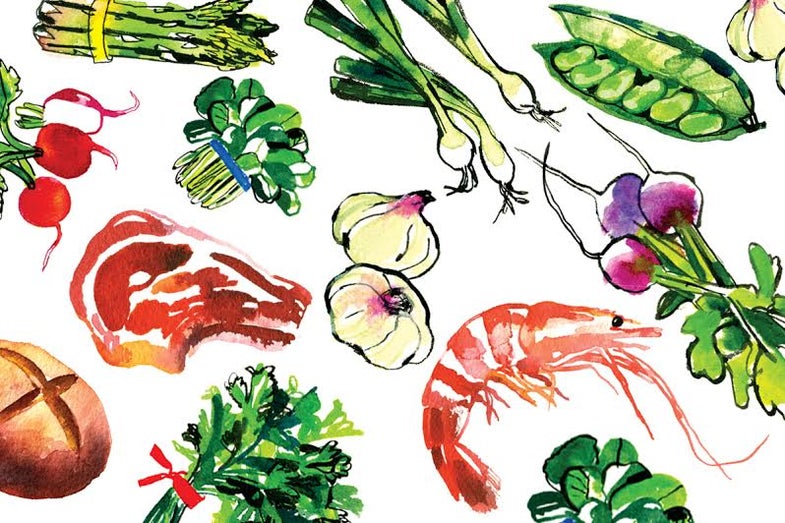 This crispy pizza turnover, whose name means "trouser leg" (for its shape), is a specialty of Naples—san marzano territory.
Find this recipe in our cookbook, SAVEUR: Italian Comfort Food
Yield: makes 4
Ingredients
For the Dough
1 (7-gram) packet active dry yeast
1 1⁄2 cups all-purpose flour
1 1⁄2 cups cake flour
1 tsp. salt
Extra-virgin olive oil
1⁄2 cup cornmeal
For the Filling
1⁄2 lb. fresh mozzarella, sliced into 8 pieces
16 oil-packed anchovy filets
1 (14-oz.) can peeled whole san marzano tomatoes, drained and chopped
2 tsp. fresh oregano leaves
Instructions
Dissolve yeast in 1⁄4 cup lukewarm water in a large bowl and set aside until foamy, about 10 minutes. Combine flours and salt in a bowl. Add 1 cup flour mixture to yeast. Stir with a wooden spoon. Add 1⁄2 cup water, then 1 cup flour. Mix well, then work in remaining 1 cup flour. Gradually add another 1⁄4 cup water to make a soft, moist dough.
Turn out dough onto a lightly floured surface and knead until smooth, 10–12 minutes. Divide dough into 4 balls. Lightly coat the inside of 4 small bowls with olive oil. Place 1 ball of dough in each bowl. Cover with damp cloths and set aside to rise until dough doubles in bulk, 2 1⁄2–3 hours.
Place pizza stone in oven and preheat oven to 450°. On a floured work surface, stretch 1 ball of dough into a thin 9" circle. Place 2 slices mozzarella, 4 anchovy filets, and 2–3 tbsp. tomatoes on one side of 1 circle of dough. Sprinkle with oregano, fold dough over, and pinch to seal. Repeat process to make a total of 4 calzoni.
Sprinkle cornmeal on pizza stone, place calzoni on top, and brush with a little oil. Bake until golden, about 15 minutes.