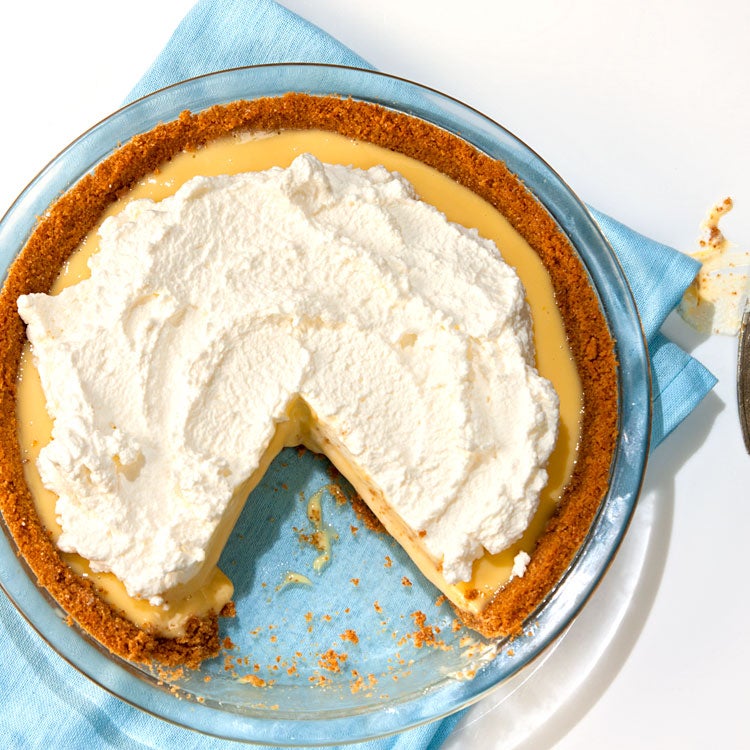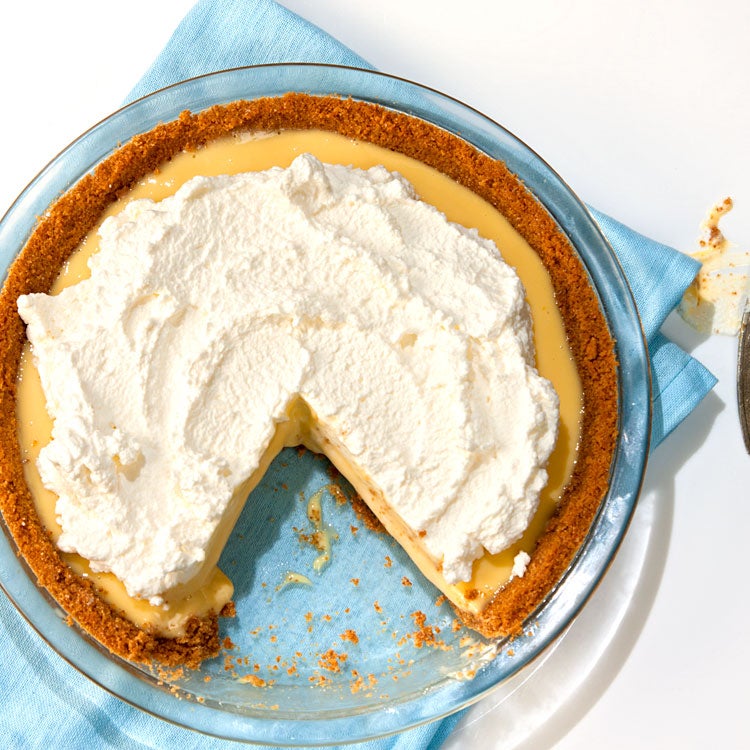 "Around 1835, botanist Henry Perrine planted the first groves in the Florida Keys, and Americans came to know the Key lime. Key lime pie evolved after 1853, when a struggling inventor, Gail Borden, created condensed milk and somebody in the area made "custard," combining it with the lip-puckering limes, and putting it all into a pastry crust." —Neil S. Plakcy from "True Lime" (January/February 2001)
Key Lime Pie
Key lime pie evolved after 1853, when a struggling inventor, Gail Borden, created condensed milk and somebody in the area made "custard," combining it with the lip-puckering limes, and putting it all into a pastry crust.
Ingredients for the crust
1 1⁄2 cups graham cracker crumbs (about 10 crackers)
7 tbsp. unsalted butter, melted
3 tbsp. sugar
Ingredients for the filling
1⁄2 cup Key lime juice (8–10 Key limes)
4 egg yolks
1 (14-oz.) can sweetened condensed milk
1 1⁄2 cups heavy cream
2 tbsp. sugar
Instructions
For the crust: Heat oven to 375°. Combine graham cracker crumbs, butter, and sugar in a medium mixing bowl, then transfer to a 9″ glass pie plate. Spread crumbs evenly on bottom and up the side of the pie plate; using your fingertips, firmly press down on crumbs to form a crust. Bake crust until lightly browned, about 8 minutes. Remove crust from oven, and set on a wire rack to cool to room temperature.
For the filling: Combine juice, egg yolks, and condensed milk in a large mixing bowl, and beat on medium-high speed of a hand mixer until pale and thickened slightly, at least 5 minutes. Pour filling into prepared crust (filling will thicken as it sits). Cover pie with plastic wrap, being careful not to let it touch the surface of the filling, and refrigerate until well chilled, at least 6 hours or overnight.
Just before serving, place cream and sugar into a large, well-chilled mixing bowl. Beat with a whisk until cream just forms soft peaks. Spread whipped cream over pie and serve.